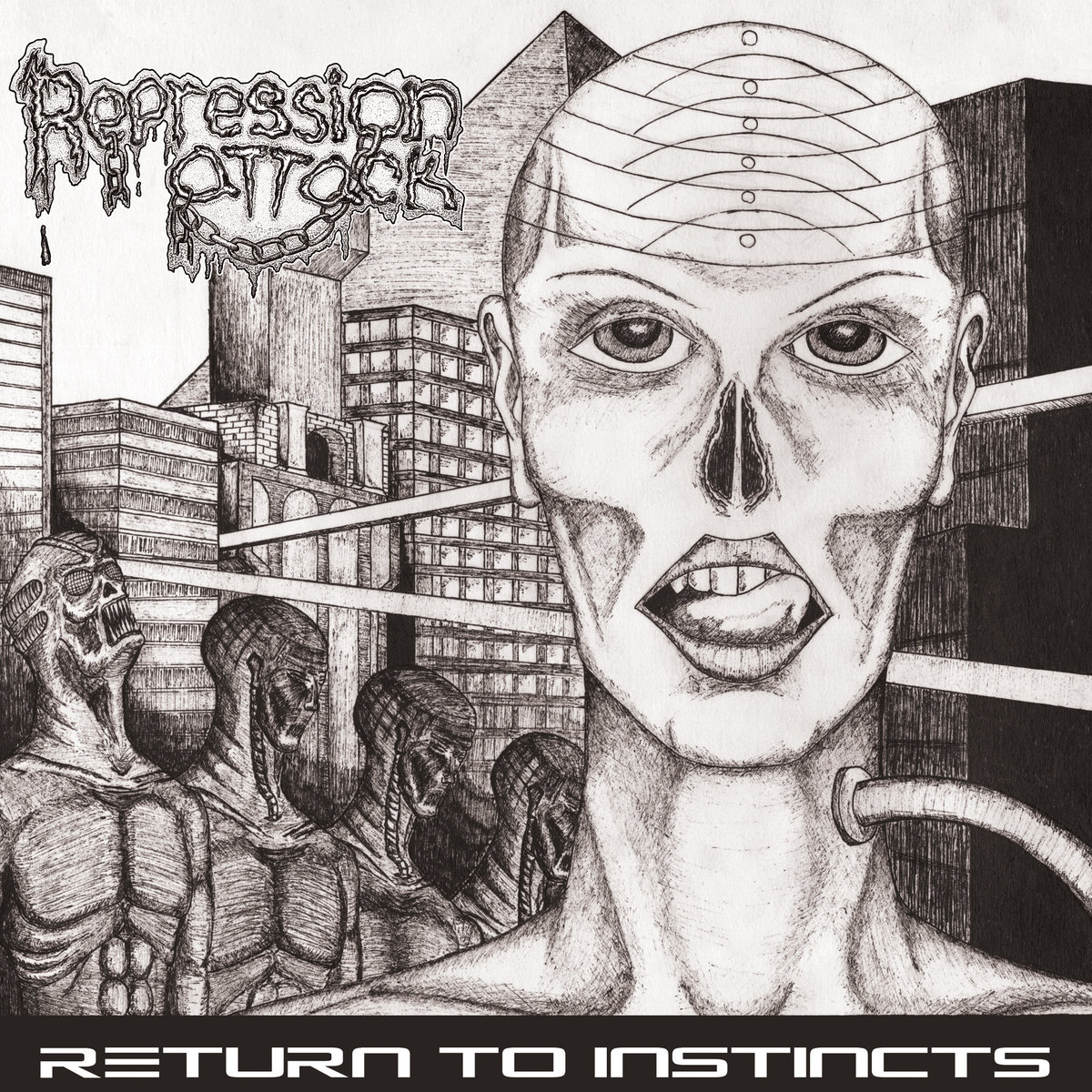 REPRESSION ATTACK – Return To Instincts 7" EP
Russian bands do not frequent SANCTUS PROPAGANDA, so let's change that.
REPRESSION ATTACK come from a town near Moscow, called Ryazan and it seems they are not a young band, just not very productive. They self released a cassette and a CD, in 2009 and 2013 respectively, and a few years later here comes this 7 inch EP released by a bunch of labels.
They call their music crust/stench core so I was kind of looking for hints of these on this EP. There are only two tracks here, 5-6 minutes each, so they are both nicely arranged, there is space for slow and faster bits, even solos. Great. Although when it comes to the sound and the vocals (in Russian), there is no stench or crust there, at least not the amounts I was expecting. And this is what REPRESSION ATTACK need to work on on their future releases – the sound. Such well written songs must blow your mind away with the killer sound. So far, they don't. Waiting…
Released by:
Neanderthal-Stench, Insane Society Records, Argh.fuck.kill., Vomit Label & Distro, Totalpunk Records, No Bread!, Enrage Records