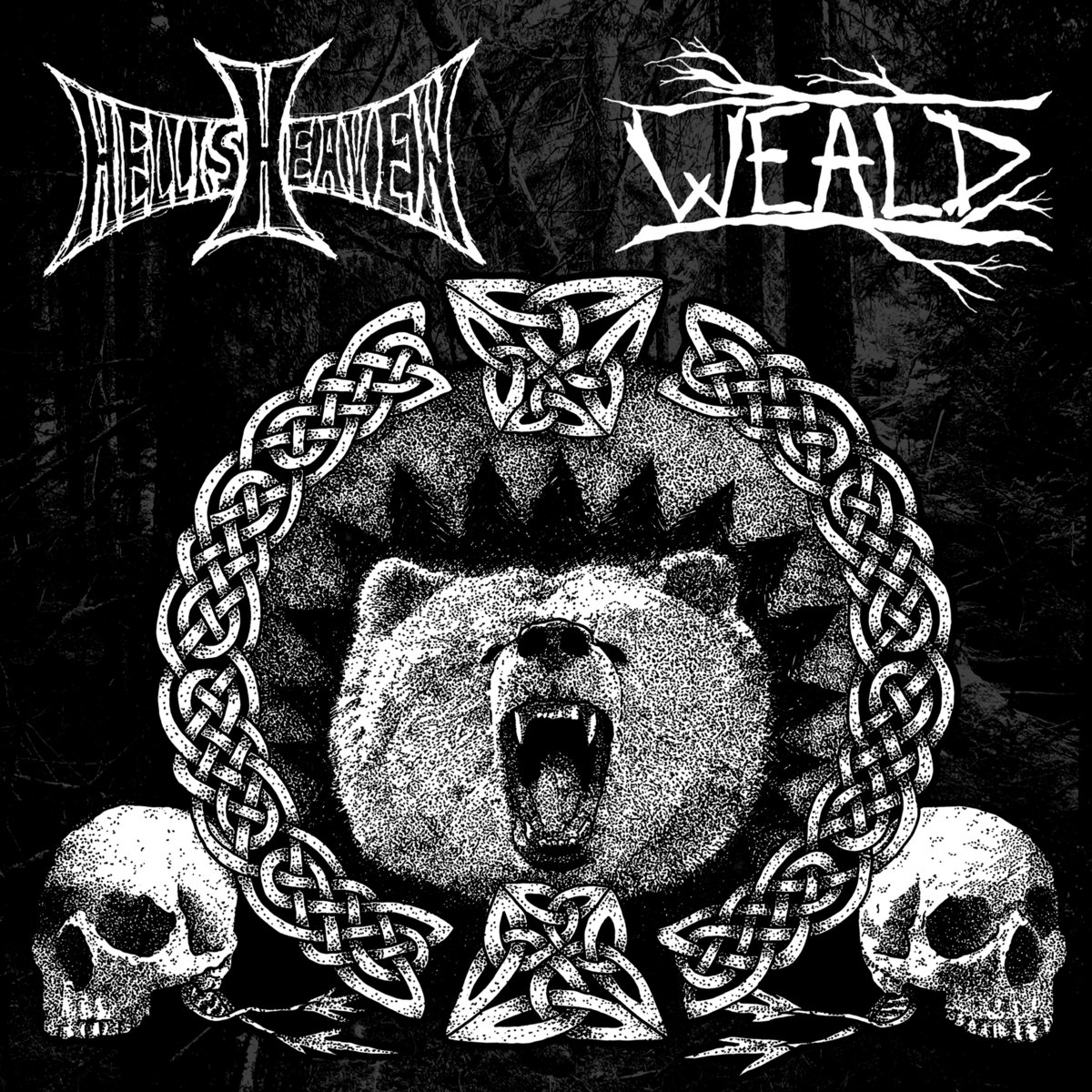 Nature abhors vacuum. Those who miss BOLT THROWER do not sit and moan but act and play well structured death metal with lyrics that have to say more than blood, monsters or wizards.
Two inactive bands share this green 7", a song each. HELLISHEAVEN from Poland play mid-tempo clear death metal, resembling the aforementioned UK legends, whereas WEALD (US) add more crust and stench to their death, which also results in faster bits, take Stormcrow as guidance.
Great EP and you definitely need to check both bands, especially HELLISHEAVEN who managed to release 2 split EPs, one split LP and 1 full-length. Still to be bought.
Released by million labels:
Crust Or Die Collective, Anomie Records (2), Ya-Basta, Grindfather Productions, No Bread!, Extinction Records (2), Cryptic Grind, Addiction To War, Back On Tracks Records, Dark Side Of Punk Records, Rauha Turva, Neanderthal-Stench