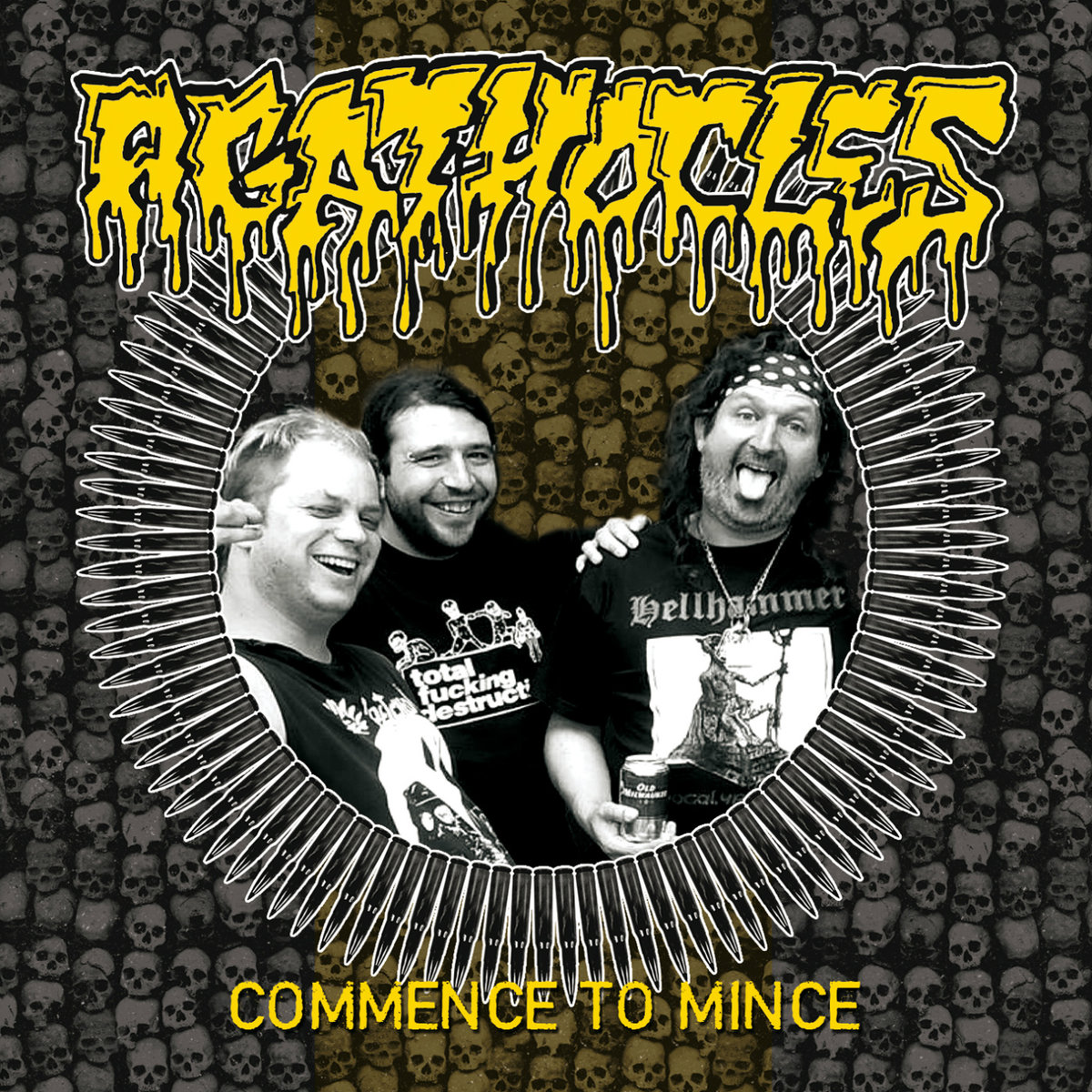 (review) AGATHOCLES – Commence to Mince CD/LP
How do you write a review of AGATHOCLES release knowing that they have released over 200 EPs and about 200 albums?  Do you dare to compare releases, refer to the EP #147 in their discography or the period between albums #79 – #94?  I don't know!  And I don't care.  All I know this album is worth mentioning and giving it a spin for two reasons.  Firstly, because it's so punk that Sid Vicious is tossing himself undergorund now, and secondly, it was released on vinyl not long ago.
"Commence to Mince" contains 35 tracks recorded in 2015 and released by Selfmadegod Records, both on CD and vinyl.  I do like AGATHOCLES a lot and have a lot respect for them for their consequence and musical develpment.  Though many say they are grind core band, for me they have always played punk the grind way.  And this very record is no exception, actually it takes their grind punk to another level, thanks to a wonderfull mix and production and songs variation.  From mince to d-beat, all with different vocals.  Lyrically, as always, they are no strangers to important issues revolving around society.  This time they concentrate a lot on different -isms, such as nihilism, libertarianism, criticism, snobbism or opportunism.  Plus you get this AG yellow colour, which is very tasty.