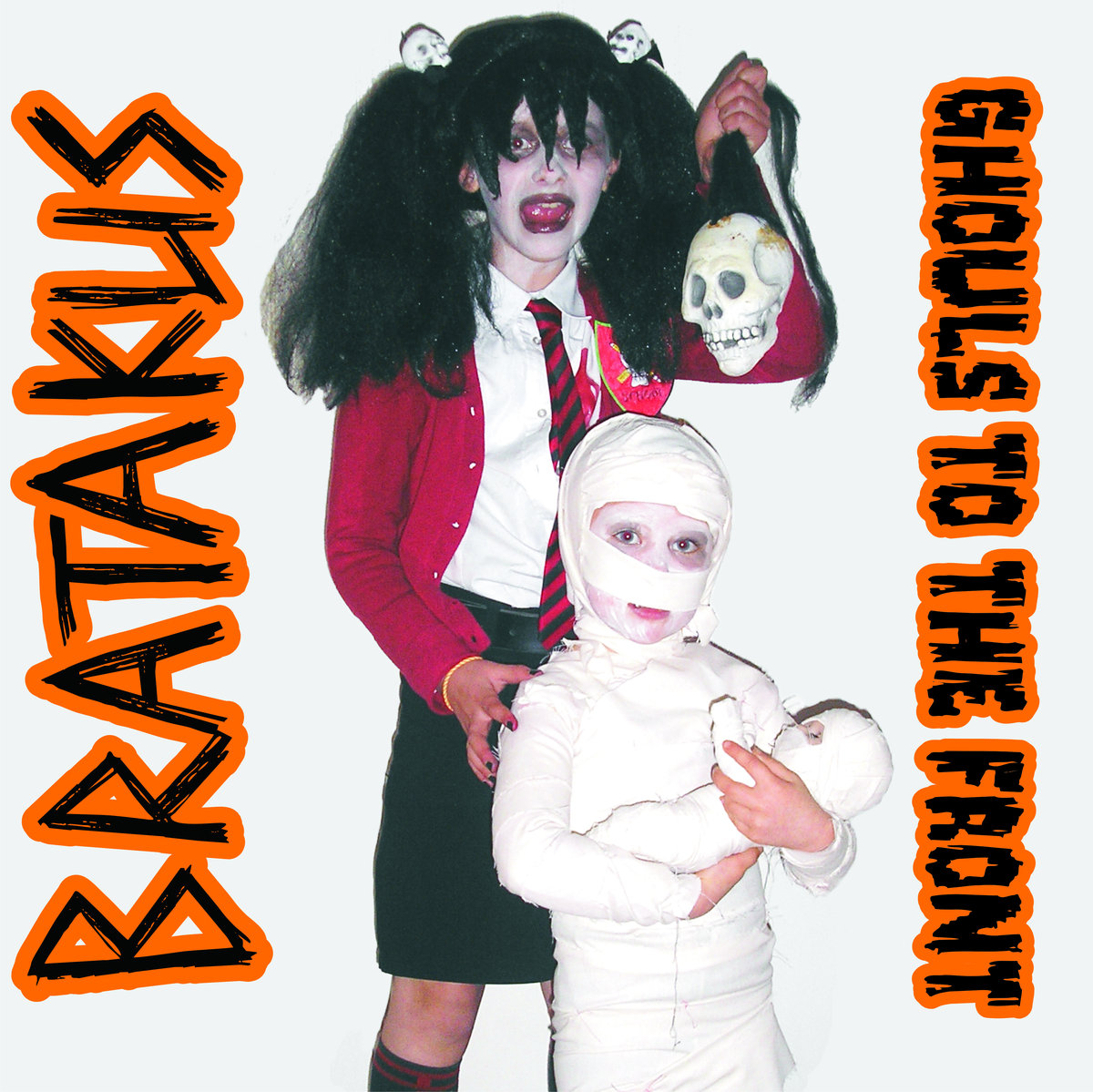 October 31st brought another stupid terror assault in NYC where inncocent lives were lost. October 31st also brought the release of the all new BRATAKUS EP.  The quick and responsive attack from those two vegan straight edge girls from Scotland.  And although it is packed with two spooky halloween tribute songs you get the feeling this is angry, this is riot and this is NO PASRAN.
Dunno if this is going to be released in a vinyl format, it's two songs only, but it should.  One track is their own homage to The Evil Dead horror film and the other is a cover of a song by the Hex Girls from Scooby Doo!  All in BRATAKUS style you should be familiar with.  Angry, punky, distorted and fuck the system style.  A proper riot grrrl release with a proper timing.
And how do they do it, I don't know.  May 2016 brought their debut EP, August 2017 gave us the full length and just two months later this comes to my mail box.  Expect an interview with the girls soon, I am sure they've got interesting things to say.