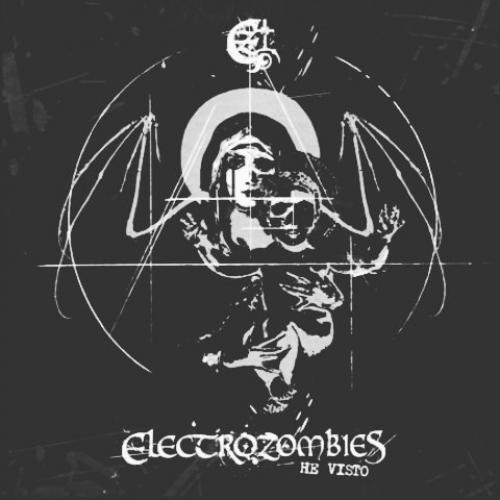 You may be familiar with ELECTROZOMBIES from Chile as they released a split EP with DOOM a few months ago.  I remember calling their sound "rehearsal-like" and I'd still stick to that.  
He Visto is their 2nd LP released in 2008 on very distant lands, now Neanderthal-Stench Records brings this jewel to life again in Europe.  This three piece makes sure their guitar strings are very low tuned, thick as fuck and they all play as if they were in slow motion until you puke.  You will double check if 33rpm is not too slow for you.  It is not.  Get ready for the vibrating bass sound, grind core style slow guitars, screaming male and female vocals and this "rehearsal-like" sound.  They do offer breaks from their routine though, by playing some d-beat meets grind stuff and in case you are still hungry they round it off with DOOM's Police Bastard and VENOM's Countess Bathory, the latter of which is just brilliantly covered.  
A different, surprising and original release from Neanderthal-Stench Records.