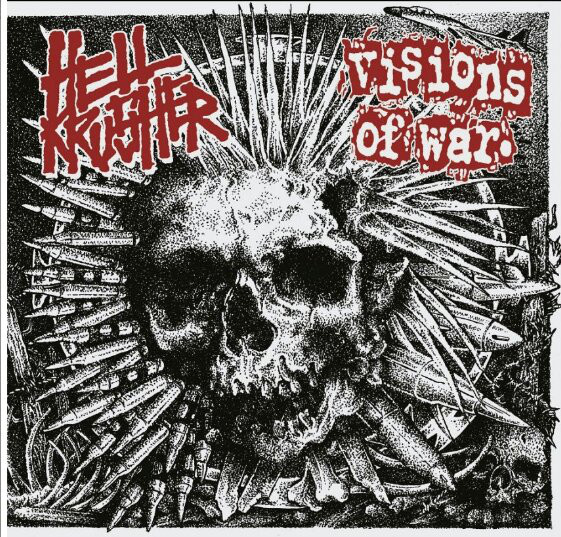 Time to play it and make up the time.  I obiously noticed the release of this 7 incher but I forgot to get hold of it, until now!  Released this year by Power It Up, this EP gives you two great crust bands.
The legendary HELLKRUSHER deliver two tracks played in their thrash crust style you know very well and you like very much.  There are no surprises here just two solid guitars, well recorded drums and punk sore throat vocals.  Lyrically, HELLKRUSHER remind us wars do not produce heroes but victims and that all the governments are to blame for the terrible world situation right now.
VISIONS OF WAR from Belgium are a well known band right now having released two full-lengths and two split LPs.  This split 7" is a good completion in their discography.  This time, three tracks of mid-tempo crust with dark and grindy vocals show you misery and hopelessness of todays world.
Great packaging with HELLKRUSHER style artwork on the cover done by Stivart