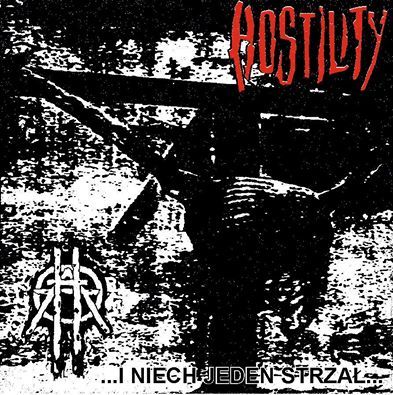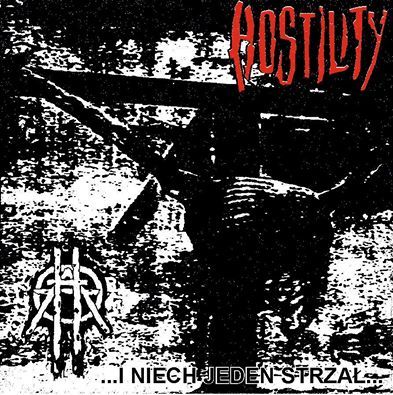 (review) HOSTILITY – … I Niech Jeden Strzał LP
I am sure you also have got a band from your local punk scene on your mind which years ago released little but a mind blowing material and lasted shortly.  This is HOSTILITY for me.  Started as ANTI HOSTILITY in the beginning of their operation playing chaotic and fast punk to later rename themselves to a shorter HOSTILITY.  The name change was the result of the line up change.  The line up change brought a change in style.  And what a style.  I wouldn't be far from truth when I say this was the best apocalyptic crust to come out of Poland in the 90s.  This very material was released in 1995 on cassette tape and now this jewel is available on vinyl.
Do not expect a perfect quality sound.  The master was made from the regular tape but in my opinion it only does this music justice.  Dirty, gloomy sound, slow tempo that develops into faster d-beat with both crusty and regular vocals, lyrically spot on on where this society was 20 years ago which makes you realize yet again that nothing has changed.  If you are into jewels that weren't discovered when they were active, check HOSTILITY from Poland.  One of the best natural continuation of what AMEBIX, AXEGRINDER started and MISERY, EOM continued.  Classic.
(33 rpm)
Stradoom Manufacture, Chaos Days