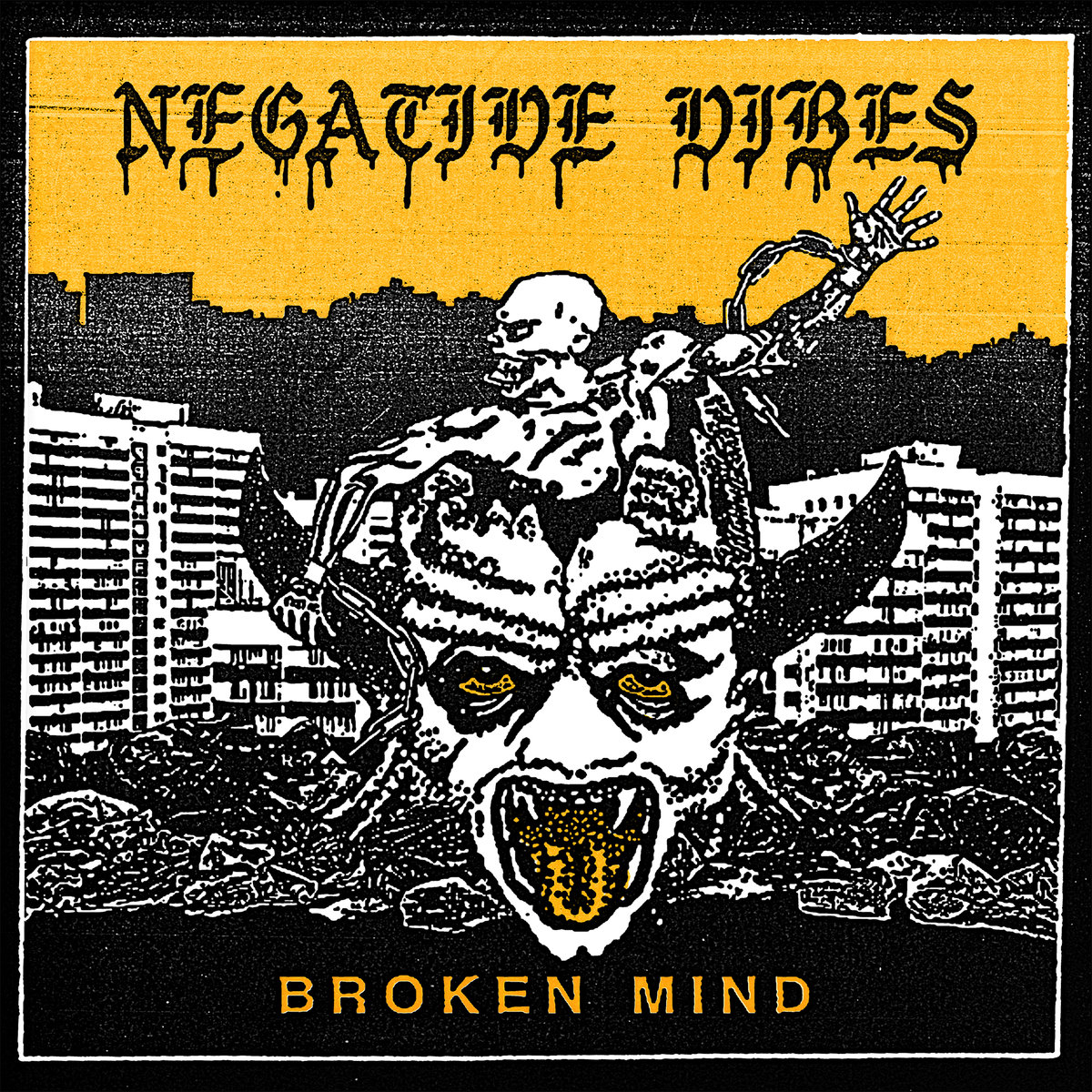 It's getting cramped on my fave Polish hardcore shelf. That's right. NEGATIVE VIBES are that good and absolutely up my street when it comes to the hardcore style they play, the lyrics, the artwork and the whole production.
They started about two years ago and are acting quite fast. The self titled EP was out in 2017, and the end of 2018 brought their full-length, available now on CD (out on TNT Tunes, band's own label) and LP (NIC Records). But remember, full length in hardcore means 20 minutes. So get yourself their CD which also contains their EP and you will enjoy 30 minutes of their magic, non stop.
Twelve tracks full of 80's style hardcore with melody prevailing. No NEGATIVE VIBES songs is complete without melody and sing-a-long chorus. They play fast, not wasting precious time on useless intros, solos or samples. Mix early days of AGNOSTIC FRONT, 7 SECONDS and the likes and you get Warsaw based NEGATIVE VIBES. Lyrically they reflect on everyday life, again, not wasting time on big words or populist slogans about staying together. Instead they portray contemporary lifestyle of hedonism, life coaches, and populism and release their frustration by this great collection of angry but melodic hardcore songs that may have a chance to become classics. Favourite track: "Pressure", coz I can relate.
Those of you who know Polish punk will like their cover of HOMOMILITIA's "Policja", that also shows their punk face of playing things. Excellent.