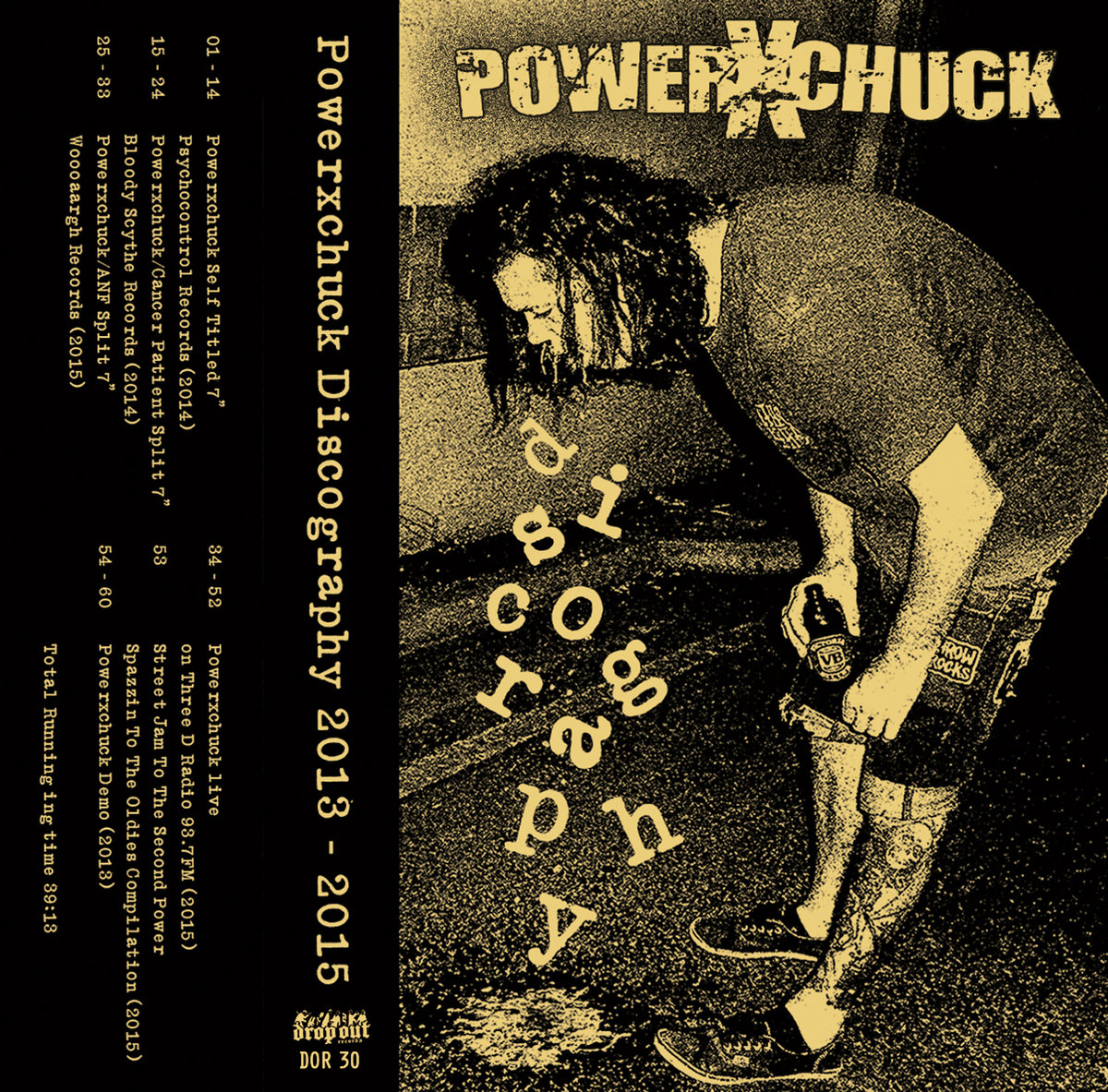 This is old school release (on cassette tape) for a relatively new band playing old school hardcore.
POWER X CHUCK come from Australia and they are maniacs of real old style hardcore with power violence influence here and there.  If you forgot how it should be done, this is it.  It nails every corner of Amercian and European hardcore on one release. You get high speed, you get slow danceable bits, Scraps-like vocals (who remembers SCRAPS?) and cool samples to top it all.  Hardcore the way it should be played.  From Australia.
It's a great cassette this, as you get 40 minutes covering all the band did between 2013 and 2015.  So there is their debut demo, debute EP and two split EPs with CANCER PATIENT and ALWAYS NEVER FUN + their live recording from 2016 which clearly shows they are awesome and brutal!  It's such a nice break from my usual noise and a new name to remember.  Will be buying their full-lenght.
Mind you, you can see them live this coming OBSCENE EXTREME.  YES!