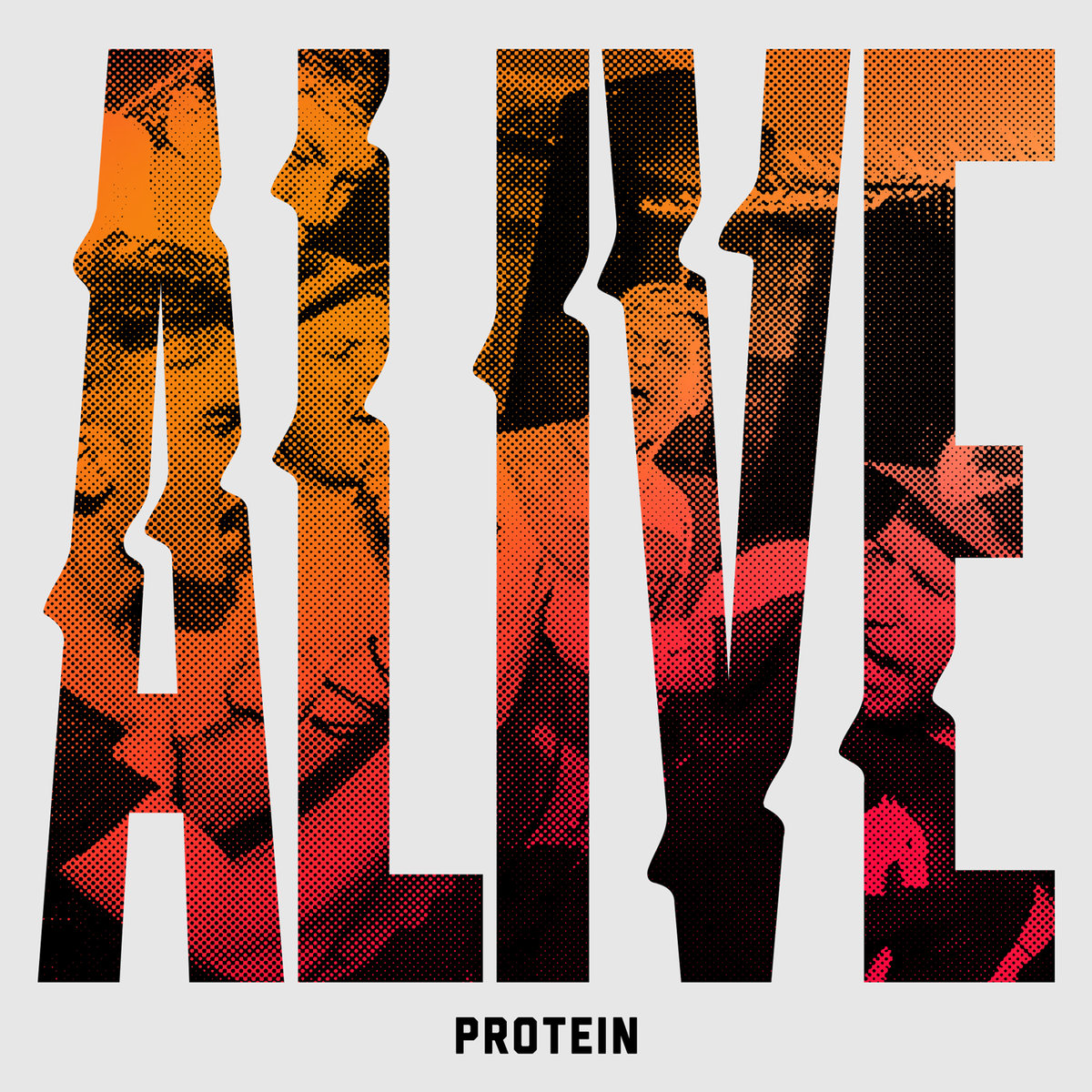 (review) PROTEIN – Alive 7"EP
PROTEIN are straight edge. Well, I am not but I do love all SxE bands that show their sincerity, modesty and do not make a fuss about being straight edge. And I do like good, fast, US inspired hardcore from the 80's and the 90's, when all the hardcore heads were buzzing with ideas for music. I sometimes get the feeling that the hardcore once invented in the 80's and polished in the 90's has the best it has on offer and I never bought the metal hardcore scene than emerged from round the corner.
And this how PROTEIN play. Fast, not too heavy, with a lot of positive aggression. OK, I heard it all before many times, but the same feeling you get with the crusty stuff, don't you?. PROTEIN don't sound stale at all, nor do they look like copy cats. I love the thick and solid bass sound and the drummer is a maniac. You may say that this positive hardcore speed is spoilt by the flimsy vocals but then, if you read the lyrics, the nimble sound of the vocals does correspond a lot with the buoyant climate of the lyrics. They are simple to understand but well written, touching everyday issues all of us face on daily basis. PROTEIN promise to stay true to themselves and not to lose it. Very uplifting, especially when all the lyrics remind me of my friends back in the day, who lost it. Hopefully, PROTEIN will remain who they are now forever. Consider me a follower.