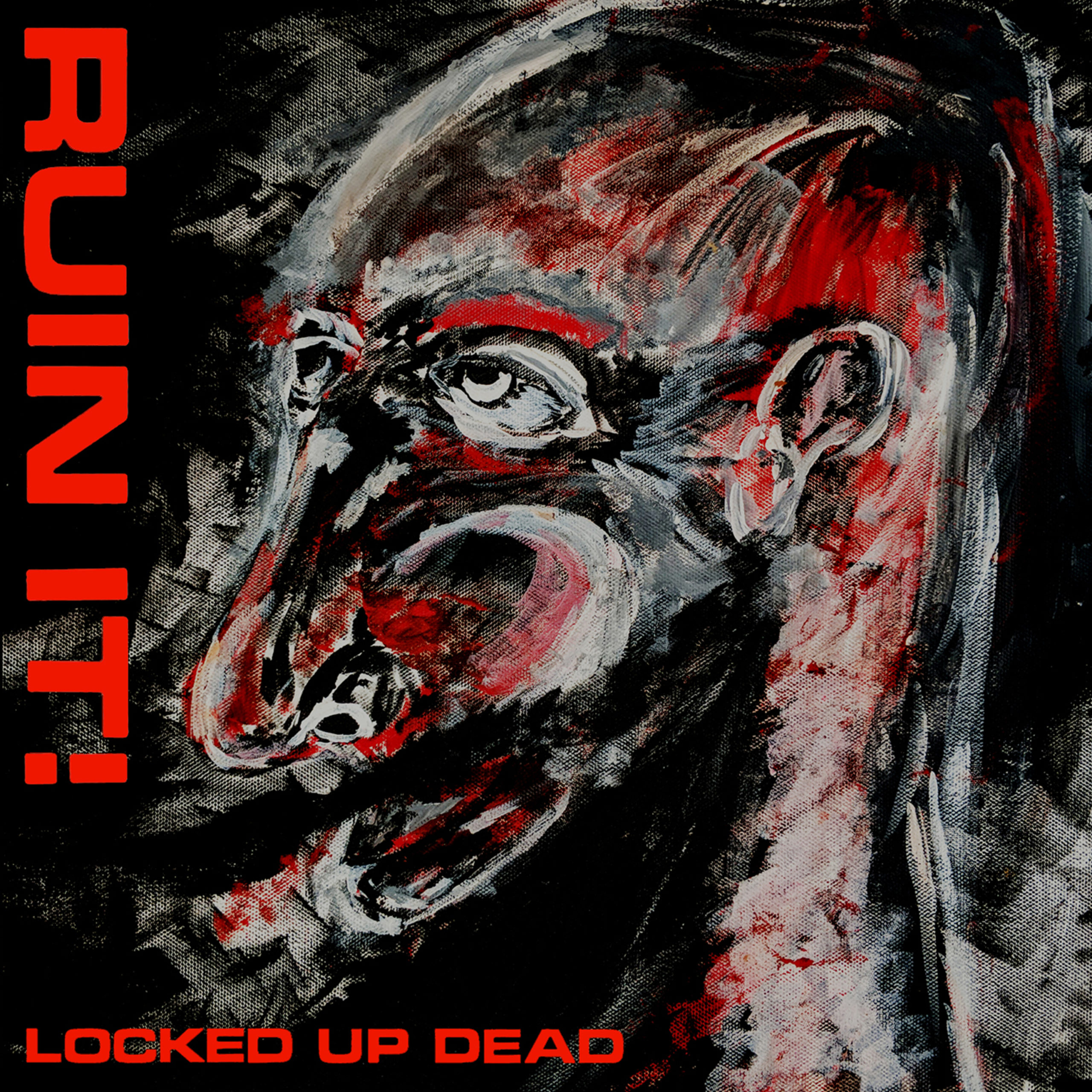 Armageddon Records presents RUIN IT with their debut album "Locked Up Dead". The wide spectrum of heavy and fast music released by the label is no surprise anymore.
RUIN IT come from Rhode Island and are a bunch of middle-aged dudes who grew up together and are having a midlife crisis. So they set up a band. And what a band. NYHC at its best. Fast and furious. No prisoners taken. No breaks between songs. No slow motion. No rest for the wicked. 15 songs in 22 minutes says it all. This is old school, sincere hardcore ably played and giving you this espresso shot you need, whenever you decide to listen to it.
Take what's best from the late 80's era, mix it with modern mix and you have RUIN IT – abrupt and obscure hardcore.
Lyrically, the band takes inspiration from life experience as the vocalist is a mental health therapist. Working a majority of the time in impoverished cities where mental illness, abuse, neglect, and drug addiction run rampant. Conveying a sense of hope and a positive mental outlook for those suffering to recover from their despair, and acknowledging that itís an uphill struggle. These lyrics reach towards a path of recovery.
And I urge everyone to listen to this record. And read the lyrics.
The record is out on November 2nd and you can pre-order it from Armageddon here.