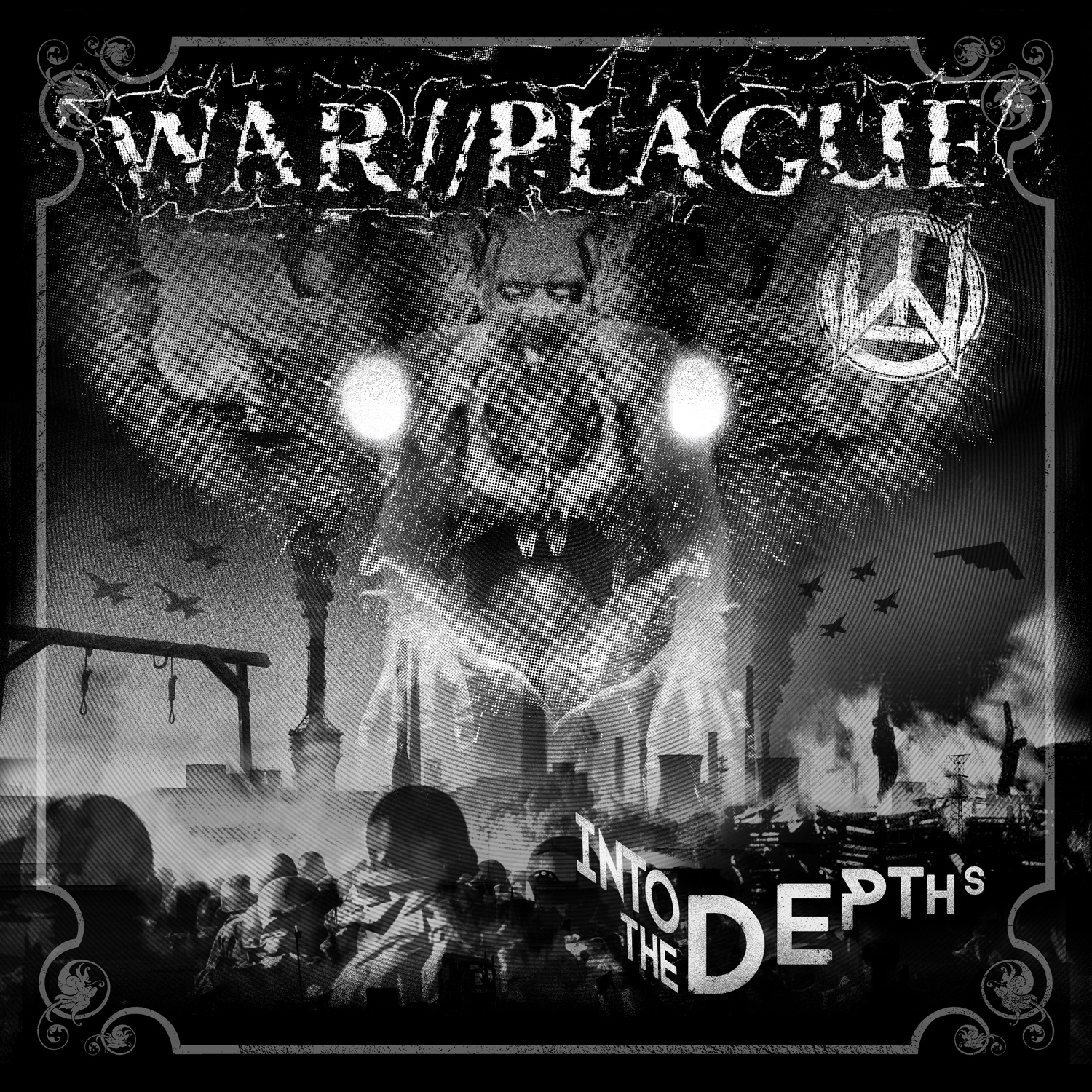 (review) WAR//PLAGUE – Into The Depths LP
Into The Depths is the third full-length album from Minneapolis veteran punks WAR//PLAGUE. It will be out some time in November 2018 on Phobia Records in Europe and Organise&Arise in US, so I guess that will cover the world's appetite for this jewel.
About a month to the release date but we have it here in full length to review. This album marks the 10 year anniversary for WAR//PLAGUE and surprisingly, they put 10 songs on it.
And what 10 songs. The whole record seethes with anger and frustration against this world and powers that govern us. Starting with the opening track "Delirium" (listen on this very page on top), which rolls slowly from the fade in, gains momentum and exactly after 54 seconds all hell breaks loose. And it keeps going for the next 30 minutes, leaving you with just a second break between songs. It's a thoroughly planned and cold-bloodedly executed crust thrash punk assault.
Don't look for sludgy bits here. They never slow down. Prepare yourself for fast thrash metal produced crust way with very dark and gloomy vocals, long singalong choruses and suddenly your fist in the air and you mosh around your room. Double bass drum, thrash punk kind of solos full of melody, d-beat, crust bass and this china cymbal that opens a few tracks!
My favourites are "Nightfall" with its desperate cry "War is coming … War is here" and the most melodic one here, "Gallows".
I've been listening to this record for the past few days and thinking of echos of A record but couldn't remind myself what record. Then it dawned on me. Try listening to CONCRETE SOX – "No World Order" and then this. OK, 25 years separate these two, but still, very good company and similar kind of punk, don't you think?
Most probably THE best thing I have heard so far this year. It's getting crowded in my TOP 5 of 2018.
While you wait for this masterpiece you can still get the 3CD Discography of the band here that includes everything they have done so far + the two bonus tracks from the all new Into The Depths, so it's advisable to cough up 20 bucks, me thinks.