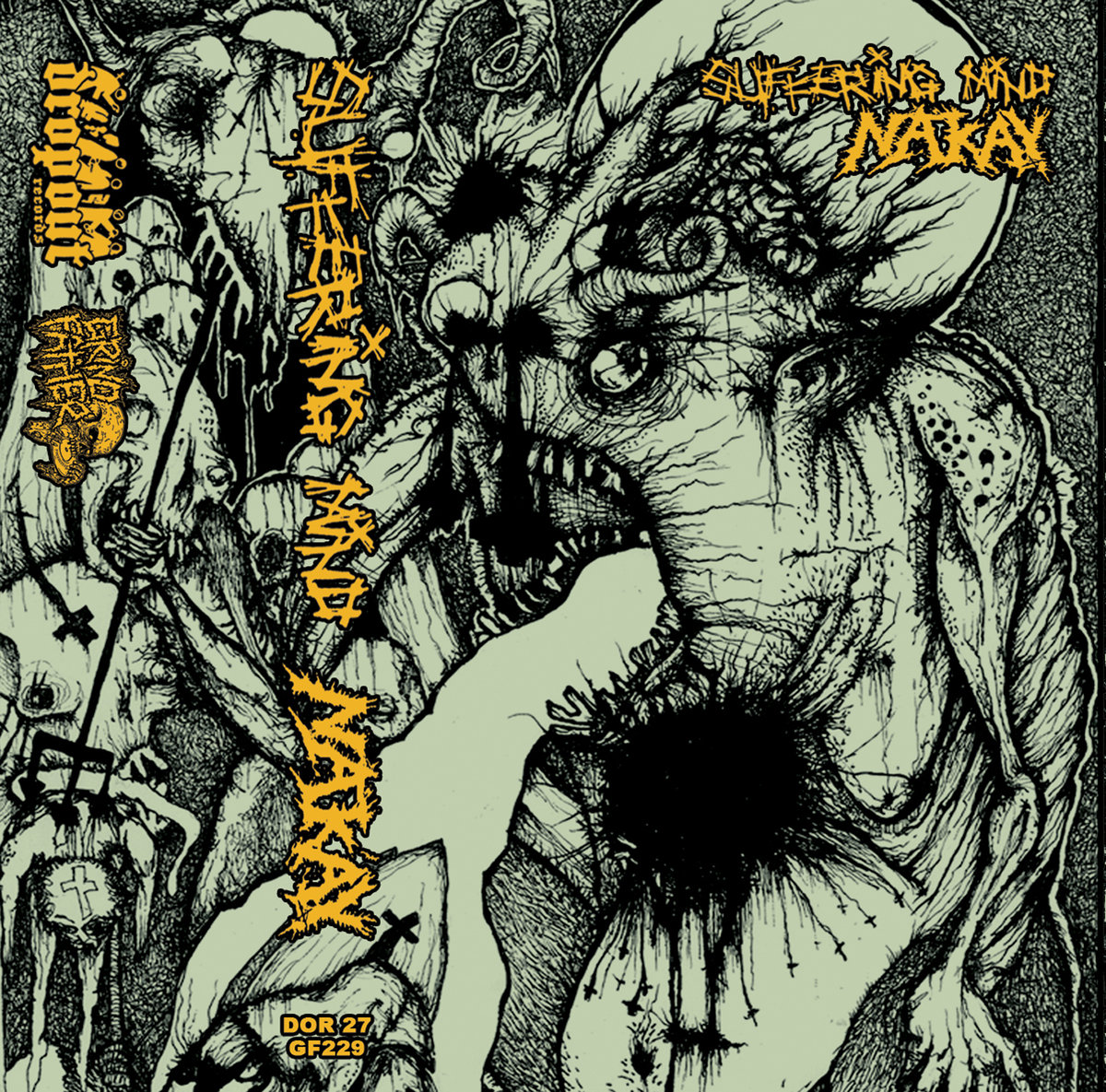 This is the soundtrack for my bike ride today.  Choose your favourite flat route and play it loud into your ears.  You are sure to break your records.  Or how fast can you run within the course of this split?  5km should be fine.  It lasts 15 minutes and it will give you energy for the rest of the day or night.
Having reviewed SUFFERING MIND here I have nothing to add, only that it is so precise it may well serve as a cutting machine for your bread or tofu.
NAK'AY from US play similar grind core with more growling vocals and less surprises in stock.  Quite predictable but doesn't mean it is worse that SUFFERING MIND.  Shame the recording quality is too distorted here.  You choose for yourself.