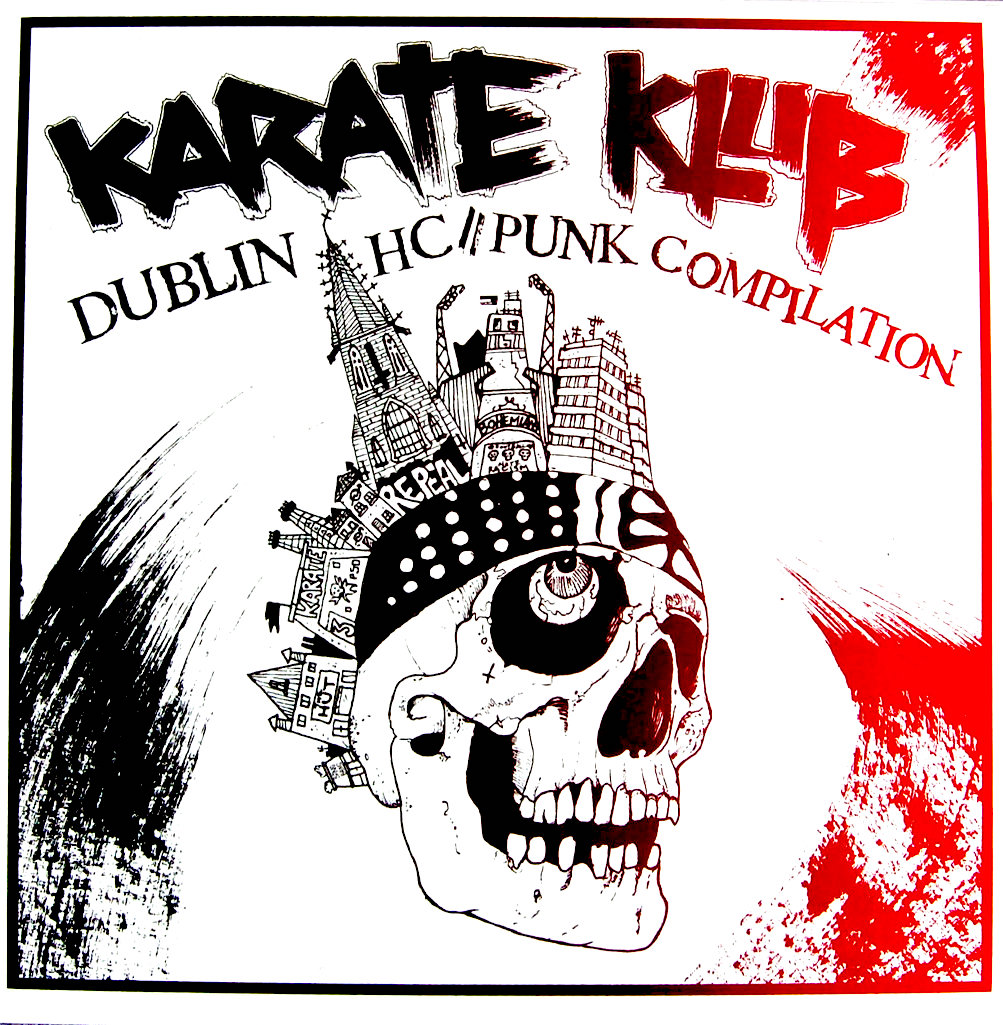 What has happened to those great compilation vinyl records that offer you a great selection of the bands you hear first time and some of them become your future favourites? Well, I dunno, but this Karate Klub Compilation proves my point, those records are essential part of the scene.
The Karate Klub came to existence in Dublin, during a cold winter of 2007 when a group of punks got together and raised the cash to rent a rundown warehouse in Phibsboro. It had previously operated as a martial arts centre so was aptly named.
The Karate Klub has operated as a practice space for countless bands, a social space hosting film nights and workshops and a recording studio. Time has come to celebrate the 10th anniversary of this space by releasing this unique LP.
It features 18 bands and I am sure many of them will be your first timers and each of them has got something special on offer.
Here we go. There are a few faster hardcore acts like RATS BLOOD, STRONG BOYS, BADB and already reviewed here, great POZOGA. Lots of melodic punk/street punk/oi!-ish with quite a few female musicians on board: THE BLOWINS, GRIT, THE WHOLE SICK, SISSY, R.A.Z.O.R., VENA KAVA, ZONA ZLA, EXTRA VISION, THE OBJECTORZ. Also, some crusty bands like SURGE, DISGUISE and PUTREFACTION plus instrumental punk by ELECTRIC BILL AND THE METER READERS and DOWTH – beat punk with melodica and fiddle to top the cake.
Great selection, lots of energy and angry struggle documented on this record. My favourites being definitely POZOGA, GRIT and RATS BLOOD. The cover is hand printed and the album contains a large booklet with details of the bands involved along with artwork and photos that highlight the history and culture.
I had a pleasure to visit KARATE KLUB and I hope this please will keep on growing stron. LONG LIVE KARATE KLUB.
Buy it from Distro-y Records