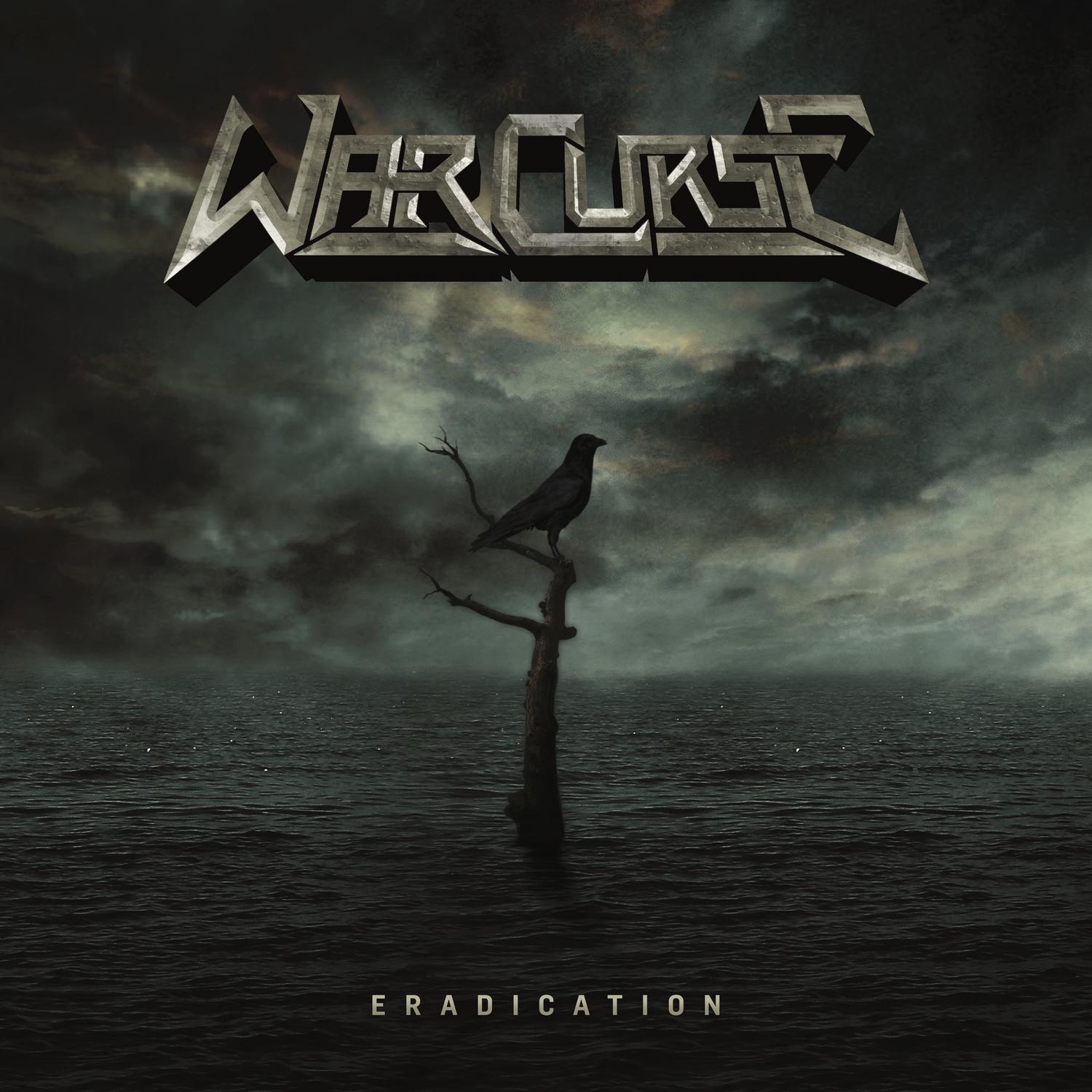 Thrash metal fans take notice. It's been quite a while since I last heard good old Bay Area underground thrash. Except that this one comes from Ohio. I am usually careful when it comes to fairly new metal bands for various reasons and am not overenthusiastic, but in case of WAR CURSE, I overdosed. Haven't stopped listening to this album since I got the promo from Svart Records.
What does a good thrash metal album have?
A great cover art and old-school logo. WAR CURSE ticks all the boxes in this department, so with a crow on a branch right in the middle of dark sea you immediately know this ain't bullshit of "no story to tell". Instead, they tell you a story of the world we all live in, full of corruption, exploitation and raising tide of populism. Next are obviously the guitars and the sound. Expect a solid wall of thrash sound that is either interrupted by tempo changes and great drumming or great, melodic solos. The vocals. It's easy to get it very wrong in thrash metal as some bands end up with growling vocals, others go to another extreme of high-pitched, squeaky voices. WAR CURSE's Blaine Gordon understands his duty and is a 100% thrash vocalist. The singing is melodic and brutal when needed. Supported by backing vocals and great chorus lines WAR CURSE is THE thrash metal band to listen to and it is endorsed by Kragen Lum from EXODUS and Glen Alvelais from TESTAMENT if I haven't been convincing enough.
Each track is a hit here and you clearly hear that they are masters of their puppets, instruments I mean, and chords they produce are testament to their followers. So far, so good – you may say. And I say, brilliant.
Released in Europe I am happy to report by Svart Records, so it's easy for us to get our hands on this masterpiece of thrash brutality and melody.