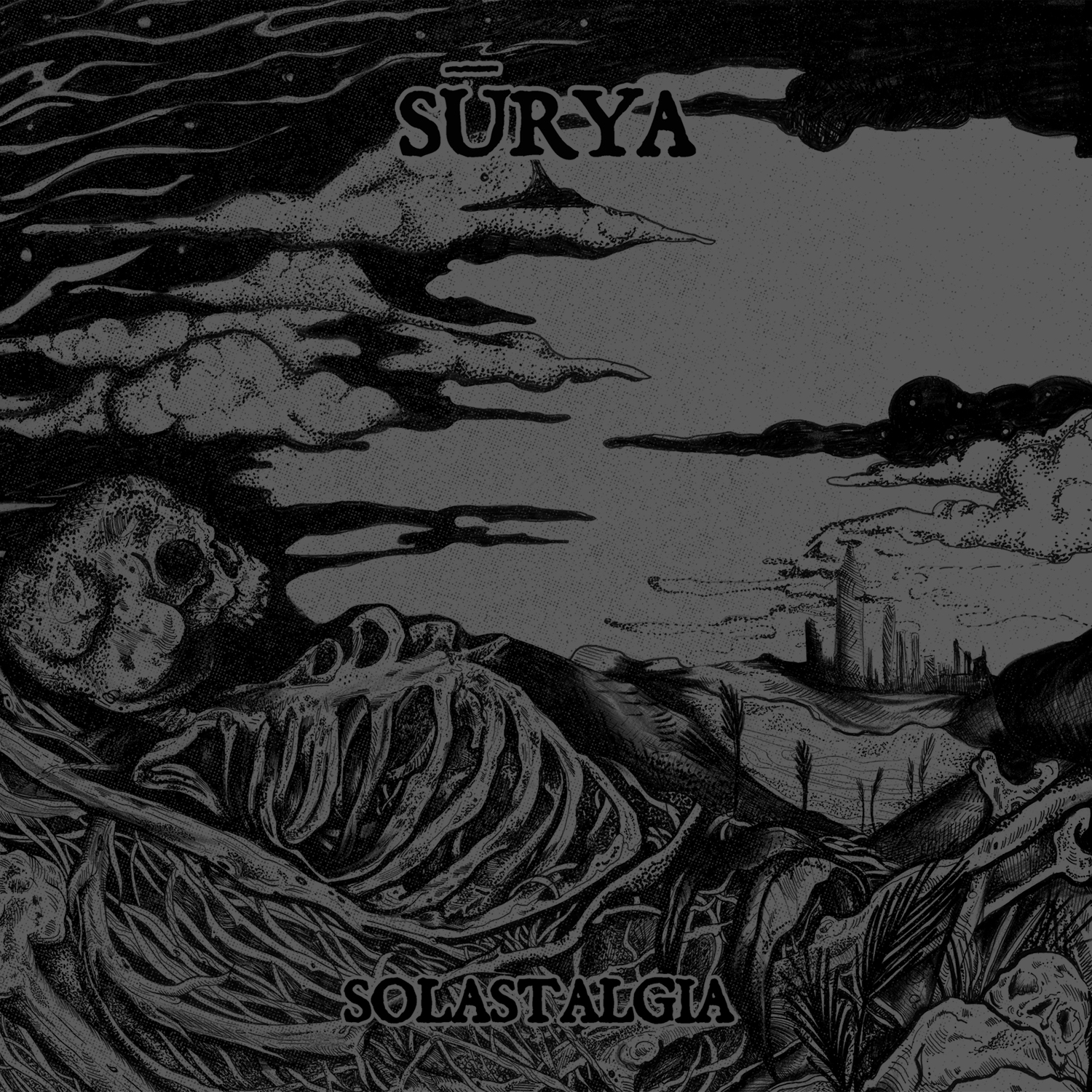 I've been waiting for this moment for a few months. It's no secret SURYA is the gang I made friends, travelled and played with, and their music indwells here at SANCTUS PROPAGANDA HQ on regular basis.
"Solastalgia" is their second full length album on Argonauta Records and it both, continues what the band started on "Apocalypse A.D" and offers something new.
"Anthropocene" starts off slowly with a nostalgic introduction of delicate guitars that later give room to SURYA's already acclaimed trademark – the spoken word samples. The track evolves around one guitar theme though it passages until the atmospheric solo steps in and you are taken into the world of human activity in the Earth's geology and ecosystems.
"The Purpose" is the SURYA you all know from their previous album "Apocalypse A.D". Another track with sludgy riff and monumental landscape solo all filled with yet more spoken word samples. However, when you're patient enough you will discover the rhythm breaks and the screaming vocals appear out of nowhere, adding more power and nostalgia to the moods SURYA create.
"The Purpose" does not finish but continues into "Fenland", being the shortest track here and serving as a break, giving air to what is to come next … "Black Snake Prophecy" – definitely my favourite on the album. A 7 minute suite of pain and sorrow where sludge meets punk meets trans. Another track where SURYA experiments with the vocals. There is more shouting on this one, dual vocals that give another dimension to the record.
"Saviours" closes "Solastalgia" with heavy and romantic melody, singing vocals and … metals blasts at the very end. Well, maybe this is my favourite track on the album.
"Solastalgia" is a romantic passage into nowhere … this is how I feel the record. It tells the story of human activity on the planet, driving it to destruction day by day. It's another recording from SURYA that needs to be listened to in complete darkness with your eyes closed. Can't wait to put my hands on the vinyl. A masterpiece.