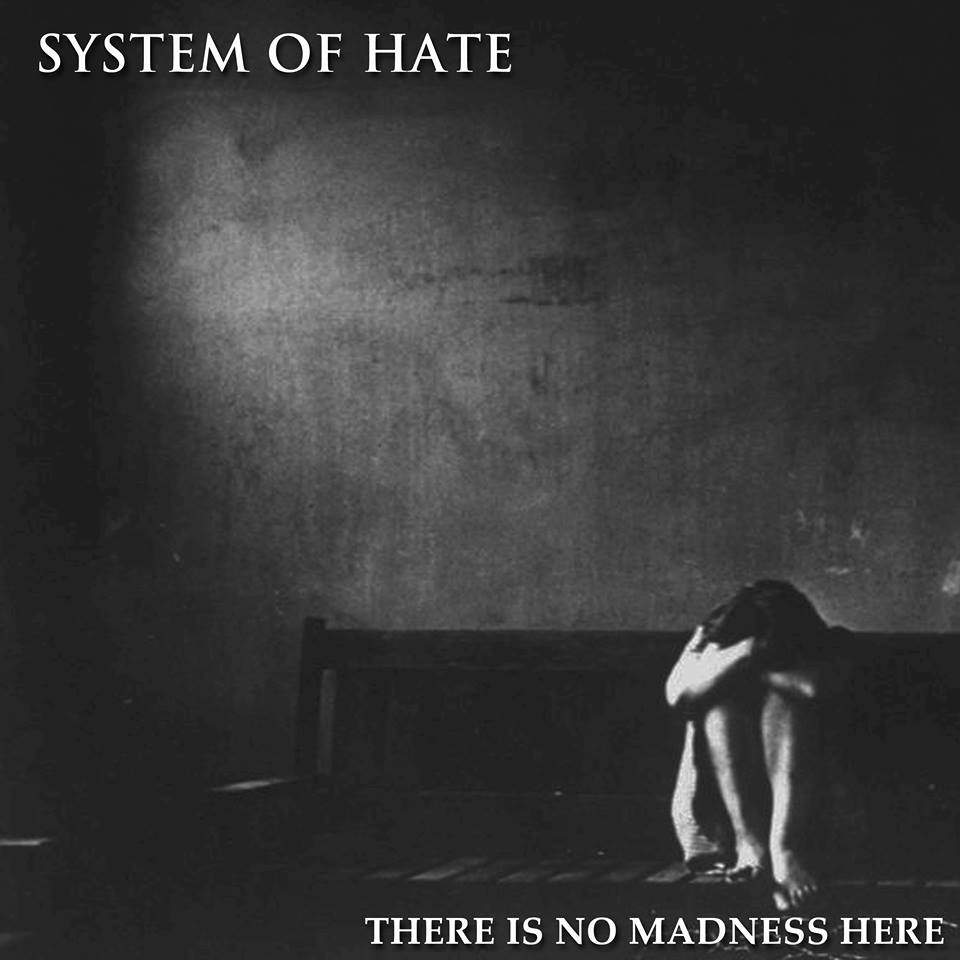 First of all, apologies to those who care for not writing about this record earlier, as it was released in August last year (!). I was being very selfish about it and kept it for myself only. Why? Because this is one of the best things to have come out of the DIY conspiracy around the globe for the past year or so. Now, since I got oversaturated with it, I am ready to share these sounds with you.
"There Is No Madness Here" is the second album from SYSTEM OF HATE, based in Barnsley (UK). For strange reasons I haven't had a clue such jewel exists in the world of punk and I am happy to report I have caught up. The album boasts 10 tracks full of apocalypse, despair, dramatic outcry and blackness. To describe their music the band themselves recall the likes of KILLING JOKE and for a reason. You do hear their influences on SYSTEM OF HATE as you do hear NEW MODEL ARMY or the new league of bands going in the same direction, like TAU CROSS, to give an example.
"There Is No Madness Here" is mid paced punk, accompanied by keyboards and gloomy vocals. All songs are densely structured leaving no room for unwanted solos or moments of silence, but taking good use of backing vocals and choruses. Each track is a hit and has sing-along choruses. And at the same time, it is very well recorded and produced. Lyrically, SOH are on treachery, religion, war and the corruption of mankind so it all leaves you with little hope and brutal truth!
It's such a good record that it is difficult to point to the best track on this LP, but most probably the title track plus "System of Hate" are sure hits live, with your fist up in the air and your mouth shouting!
Released on a thick slice of vinyl by Louder Than War Records