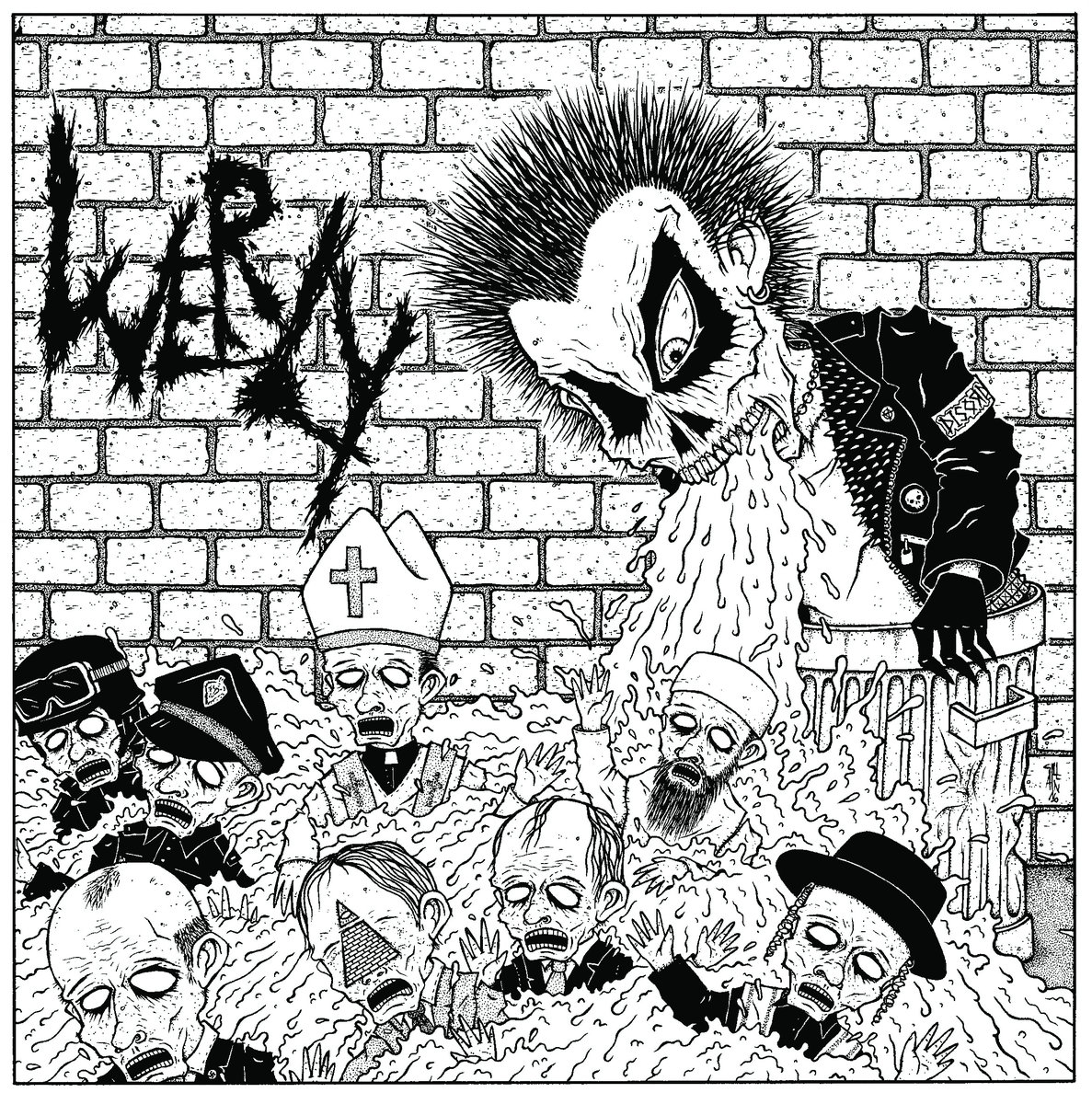 WERLY means noisy puking in a Belgian dialect, the record is called "Drown into Vomit" and there is a punker vomiting on the oppressors of this world on the cover.  Welcome to the world of Werly.  Belgian band composed of ex members of Life Is Damage, Hiatus, Unhinged, Twisted System, Visions of War and others.
What is it then?  Well, as the whole concept suggests, expect noisy and obscure punk with chaotic and noisy riffs, thrashy guitars and crusty vocals from Wills from Hiatus.  Take is as a modern day DISORDER played a bit thrashier and crustier.  Hope you get it.
Give it a listen and decide for yourself.  I saw them live and I must say the record sounds sober, the gig did not.  I'd go for the record then.
Werly Productions and La Société Pue Prod, Aredje, We Told You You To Play Fast, Zeprod, Keupon Voyageur