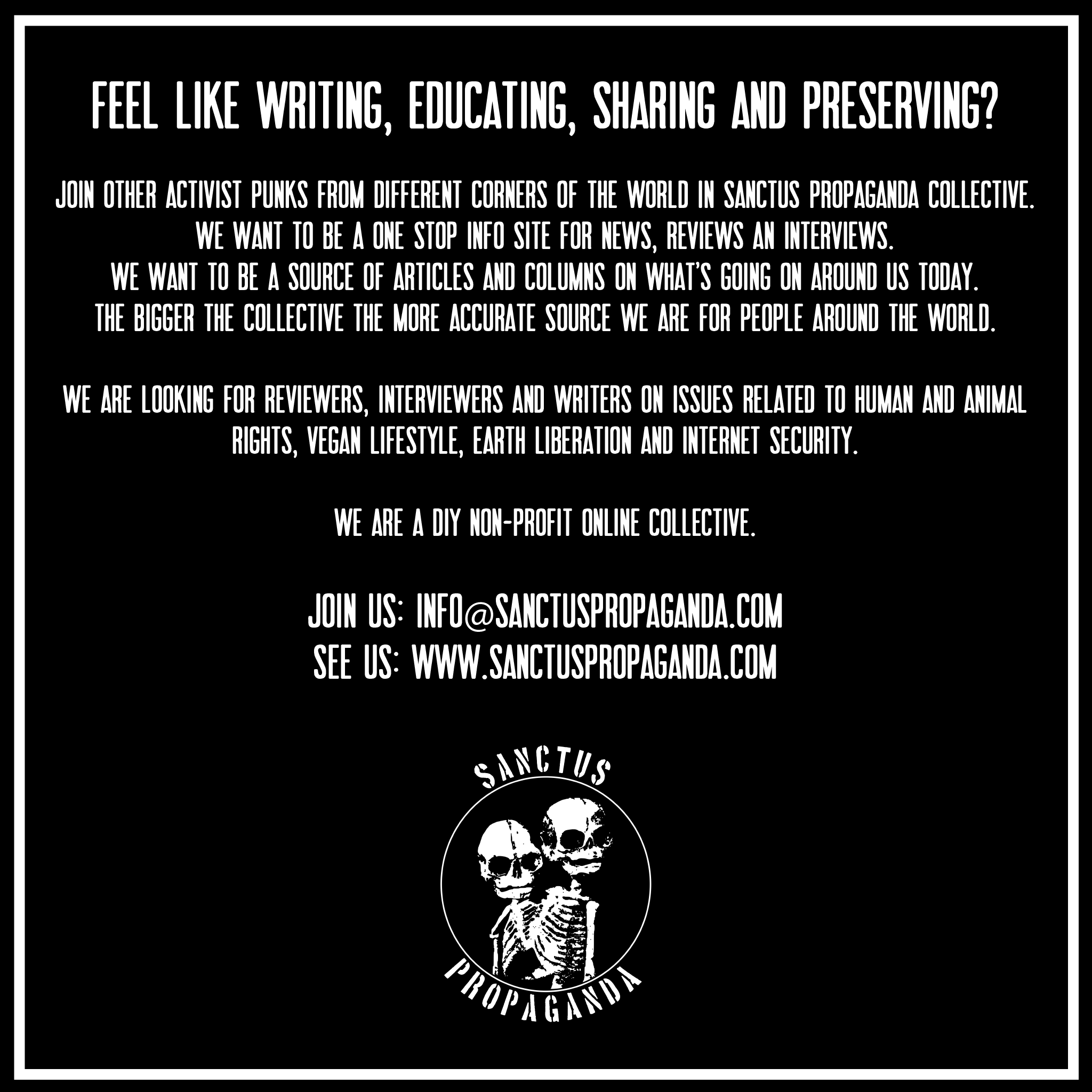 Sanctus Propaganda enter a Collective phase to deliver more news, reviews, columns and articles. And we are looking for you.
Yeah, truth is, when everyday life teamed up with label work takes over your writing for future generations, you end up with tons of important ideas to write about, hundreds of records to review, etc and the site is not as updated as we would like it to be.
So we're inviting people to contribute and become part of international DIY punk conspiracy collective. If writing is your thing, if you like reviewing records, interviewing people, if you care to write more in-depth articles on issues evolving around human/animal/earth liberation, internet security, anti fascism, etc – please DO get in touch. We want you on board. We are already a number of people and we're sure you'd feel comfortable in the Collective. Just write to info@sanctuspropaganda.com and say a few things about yourself. See you soon and welcome to Sanctus Propaganda Collective already!