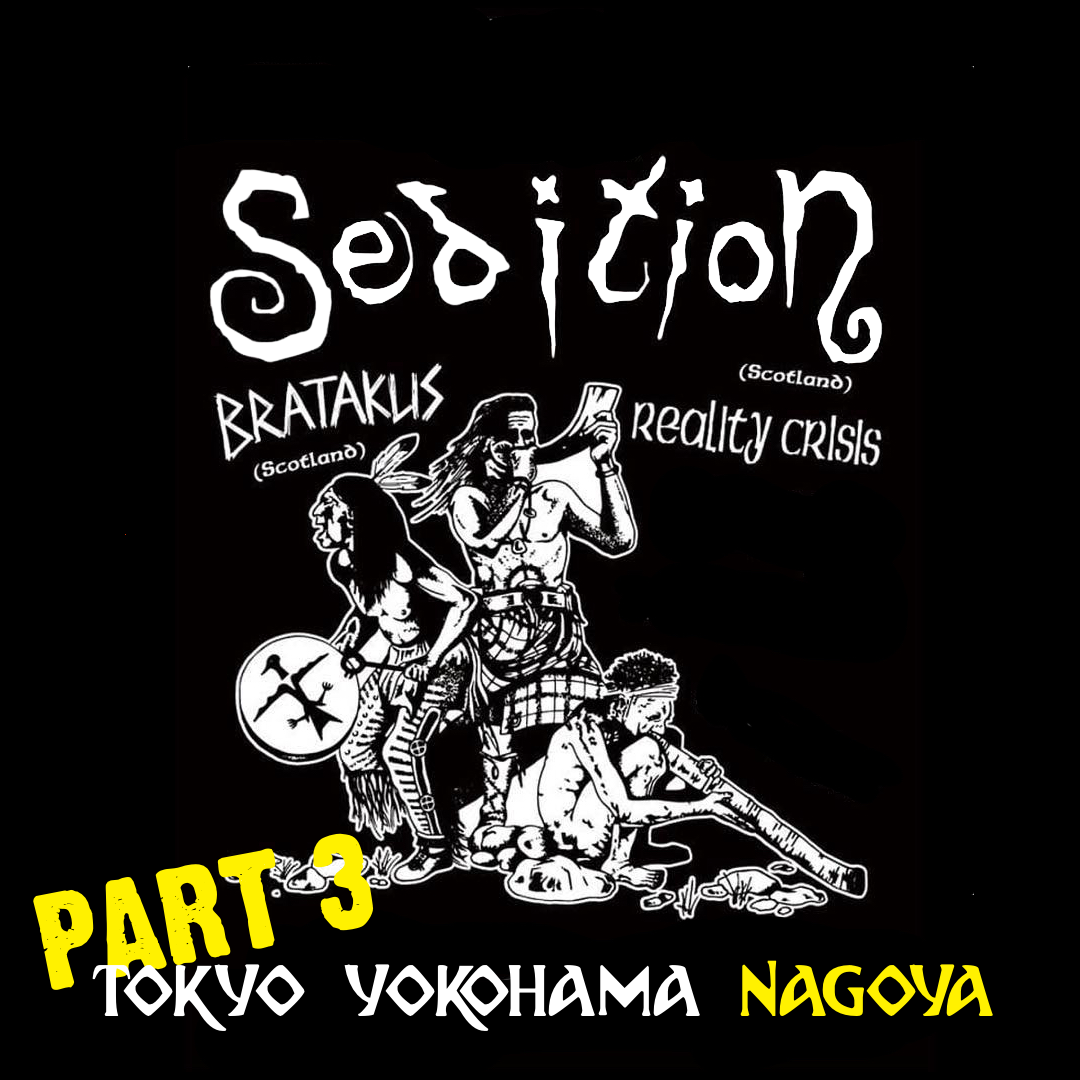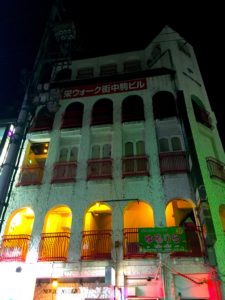 Third and the last show of this epic tour took place at the Red Dragon, near Sakae Station in a 5-storey building. The venue is located on the top floor and by the time I arrived (about 6pm when the gig was supposed to start) it had already been filled with 200+ people, so navigating my way to the bar and then near the stage was a challenge. There you go – Japanese punctuality.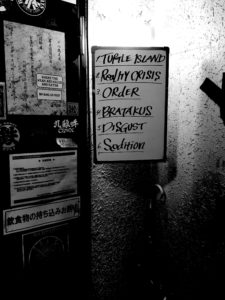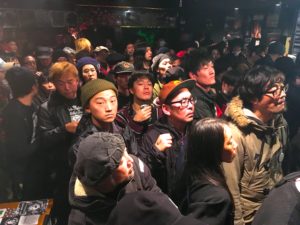 TURTLE ISLAND came first and just with first beats you already knew the house was warm and ready for the gig. It's not a band. It's a fucking orchestra. I've been told it's a 13 piece, but the Red Dragon stage housed 9 of them. Drums, congos, tablas, flutes, saxophone, upright bass, guitar and lots of singers. They fuse traditional Japanese beats with Indian and Korean folk music held together with a punk rock background. What a performance. Great choreography, vibrant atmosphere and superb beats. Follow them as apparently they are quite a big thing in Japan and they organise their own festival as well, called Soul Beat Asia, in Toyota City.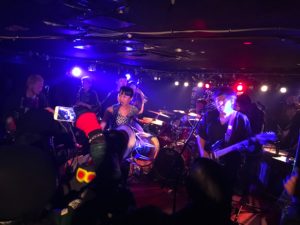 REALITY CRISIS surprise me every time I see them. This time there was no exception. They started their gig with William Wallace's freedom speech from Braveheart. What a great way to host SEDITION and BRATAKUS in their own home town. Well done folks. Again their set was fast, mad and full of water and stage diving. If you want to remember their gig well, go near the stage and look for bruises.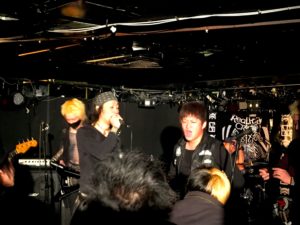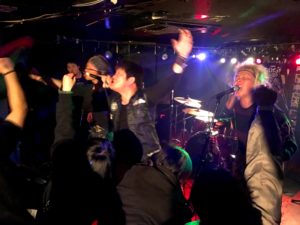 BRATAKUS are gaining more and more self-confidence gig by gig. This was a properly played, angry riot punk by two angry girls who know what they shout about! They received well earned applause and after the show were very busy posing to photos and signing their records.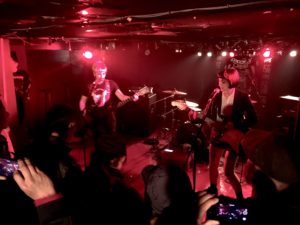 DISGUST are another local band but surely well known worldwide due to numerous splits with EXTINCTION OF MANKIND, MEINHOF and others. I haven't heard anything new from them for quite a while but that night it didn't matter. 30 minutes of pure death, grind, crust metal assault on our ears played with perfection and accompanied by raw and brutal female vocals.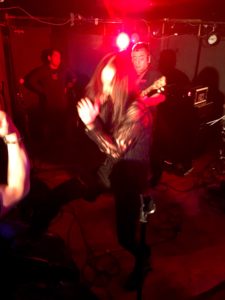 ORdER came next and they are another locals. Seen them twice in a row and I must say that the second gig was even better. Maybe it's because of a much better sound in the venue, maybe it was something else. All I know they are splendid live and their theatrical avantgarde punk noise is something I always come back to when home.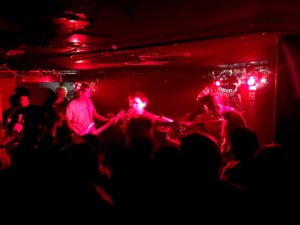 So, the water-fuelled SEDITION closing the night and finishing their Japan tour. Big traffic jam near the stage, impossible to make your way to the stage and a big mosh later on. SEDITION played all their best tracks with yet more anger and intensity and this time you could feel they were enjoying themselves more that the 2 previous nights. It's probably the water. But seriously, having watched them 3 times in a row, this was definitely the best performance, sharp and conscise. No fucking around on stage, they gave all they had and it was all worth going all that time zones to experience the Japanese tribe of punks together with them. All I can say about SEDITION now, give them time to regroup, gain strength and I am definitely sure we will hear a new record one day and see more gigs in Europe.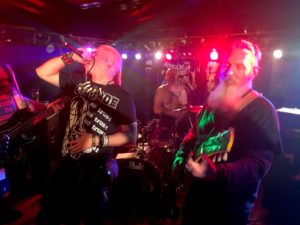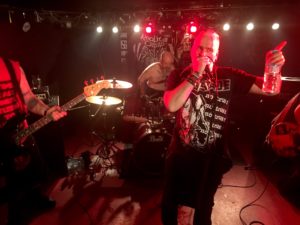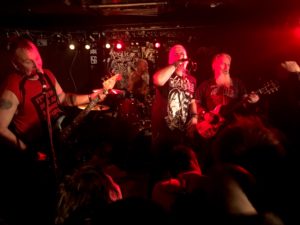 And finally, BIG thanks to all the bands and all my old&new Japanese friends. See you soon. ONE TRIBE!
Wojtek
PS. Expect a video soon on Sanctus Propaganda Facebook page.