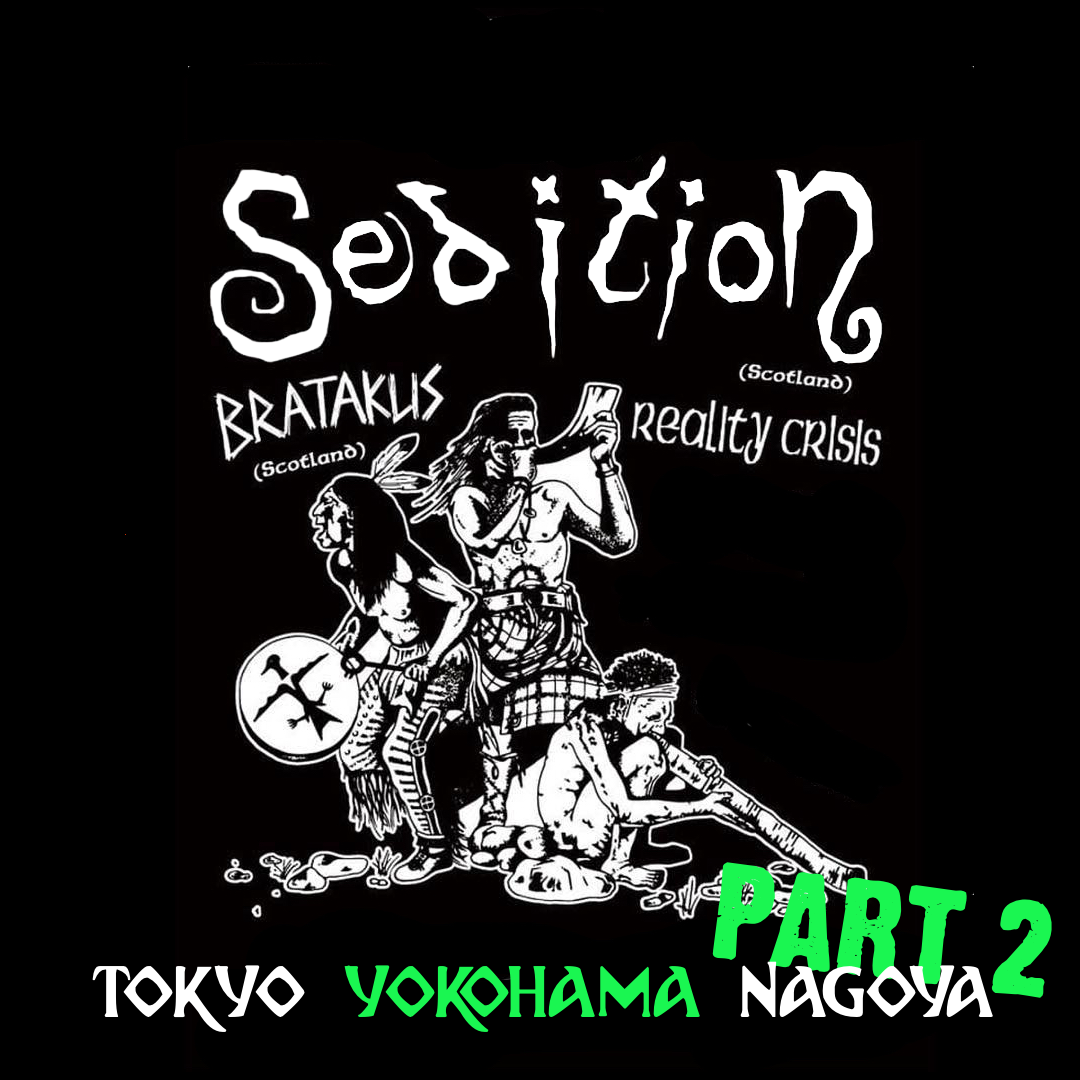 Yokohama greeted me with sunshine but also with no-one speaking English and difficulties finding something vegan to eat.  Nevermind.  The evening was coming and it was the second out of 3 SEDITION / BRATAKUS / REALITY CRISIS gigs on their "Earthbeats To Destruction 2" tour in Japan.
In contrast to Tokyo, the venue is located in a quiet neighbourhood next to Nishi Yokohama train station and it fits 70+ people.  Good and bad.  Good because it was packed full of punks on 50m2 which made it quite an experience for both, the crowd and the bands to enjoy the night, and bad, because it takes a band to adjust the sound to such a small place.
And sure enough, REALITY CRISIS, who came first, obviously turned their amp knobs to the maximum and my ears started to bleed.  Nevermind again coz they made sure the house went mad together with them with the very first riff.  You thought it is impossible to stage dive when there is no stage and the ceiling is just above your head?  You were wrong.  What are the chairs for?  REALITY CRISIS played another great set with full on madness and integrity.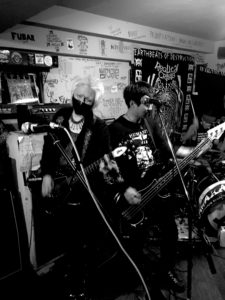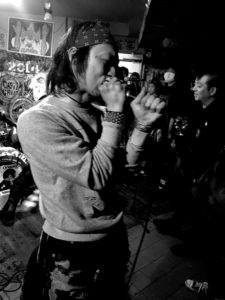 Next were ROCKY AND THE SWEDEN.  Never seen them live before. A long going punk band from Japan playing fast, old school, aggressive, yet sing-a-long punk.  The people surely knew the lyrics to most of the songs.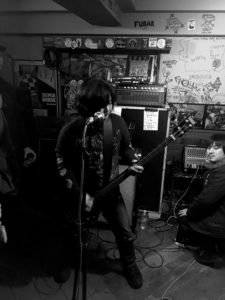 BRATAKUS, who came after, having sorted the sound issues, with no traces of a jet lag, with yet more modesty and no reality crisis, delivered a very energising set of simple, but with teeth, punk songs that some of the Japanese punks already sang along to.  You need to see them live if you haven't yet and having seen them in various venues I do recommend seeing them in the tiny little one.  Their music works best stageless.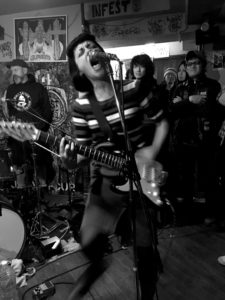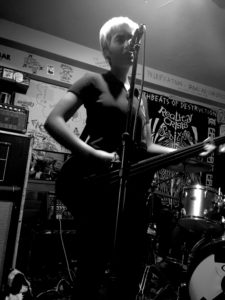 ORdER.  Another veteran band from Japan.  Will it be enough if I say – POISON GIRLS on proper acid made the Japanese way?  I hope, coz it is quite a mixture, and again, like in Tokyo,  such a great break from the fast hardcore punk artillery.  Bunta surely knows how to a/ build a line-up for a gig and b/ how to make his noise. A great way to finish the evening.  No, wait…the Scots…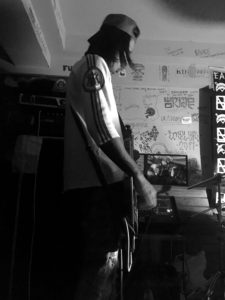 SEDITION, who got rid of their jet lag, still sober (?), filled the room with sweat and a very well played set, sounding just perfect.  Not too loud, not too quiet.  Lots of charisma, power, engagement, tribalism, humour and message.  Surely, the Japanese punks didn't have enough of that, so more songs were played.  And they can be caught tomorrow in Nagoya.  Let's hope they will mature more by then and some beer arrives on the so-called stage.  Well, for some of them at least 😉