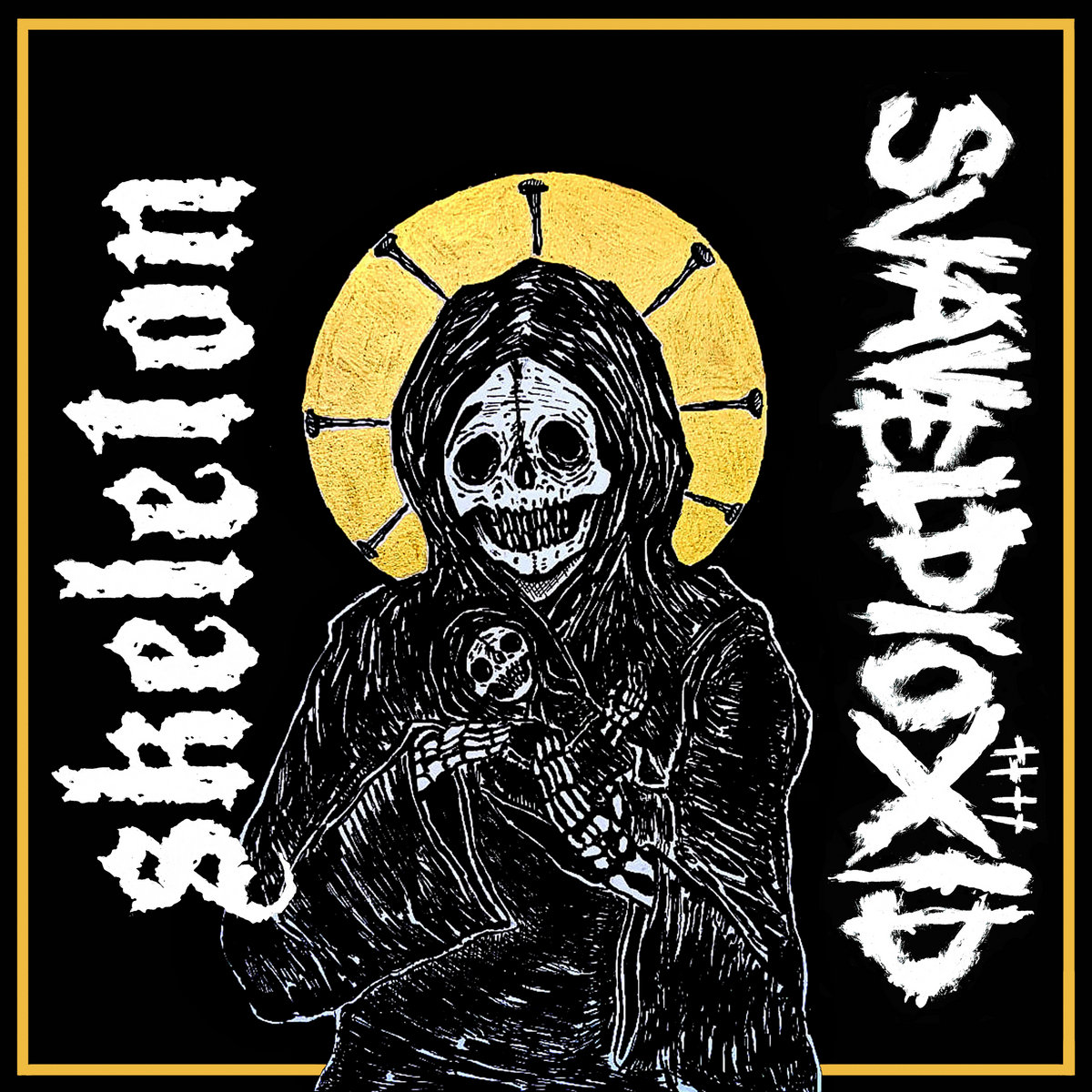 Two d-beat guns share this 7". SVAVELDIOXID from Sweden and SKELETON from Canada. Both bands deserve each other on the flipping side of the vinyl and both bands shoot 4 fast d-beat tracks. No prisoners taken, no questions asked, no breaks between the bullets.

While SVAVELDIOXID represents a classic Swedish d-beat we are all used to, SKELETON play a rawer and more chaotic sounding d-beat punk. Whichever sub-genre you prefer, this 7" will definitely make your heart beat faster after you mosh around the turntable and do you air guitar.
Dunno why it took me so long to spin this one. Better late than never as they say.
Released by no other than Phobia Records.