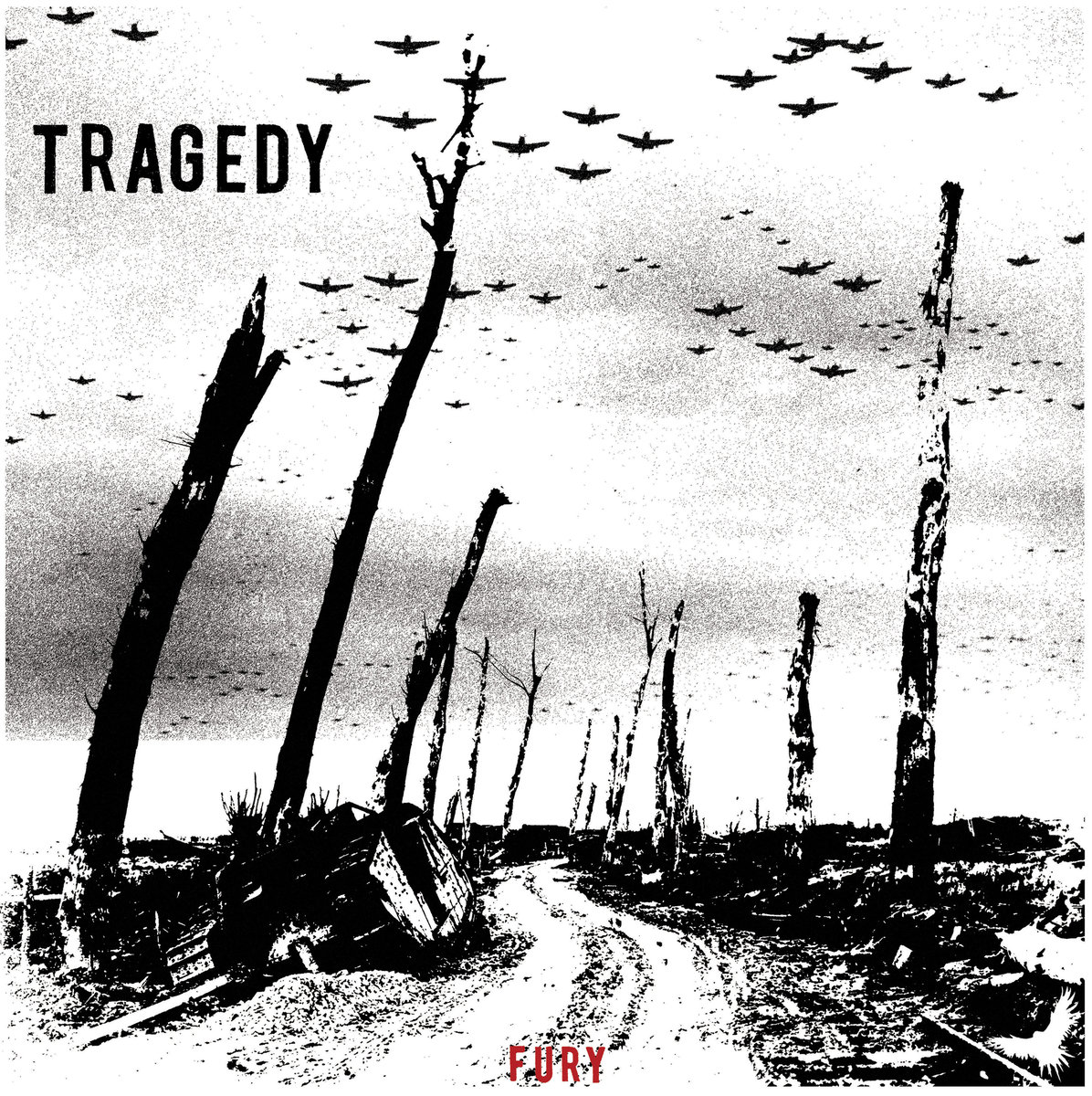 TRAGEDY release a 6-track digital album
Portland based TRAGEDY are back with their new 12″ 45rpm record entitled "Fury" and are ready to tour Europe in September (Germany, Austria, Poland, Czech Republic and others).  Some shows for you to consider:
13 September – Praha, Altenburg 1964
19 September, Vienna, Pankahyttn
The record will be released on Tragedy Records and the limited version (red vinyl with hand-stamped center labels housed in a screen-printed, double sided, fold-over jacket) was sold at their show in Portland, Oregon at the Tonic Lounge on 31 August.
"Fury" is a 6 track d-beat assault on your ears full of crust, melody, anger and melancholy all waxed in this EP.  We are expecting this record to be sold at their gigs.