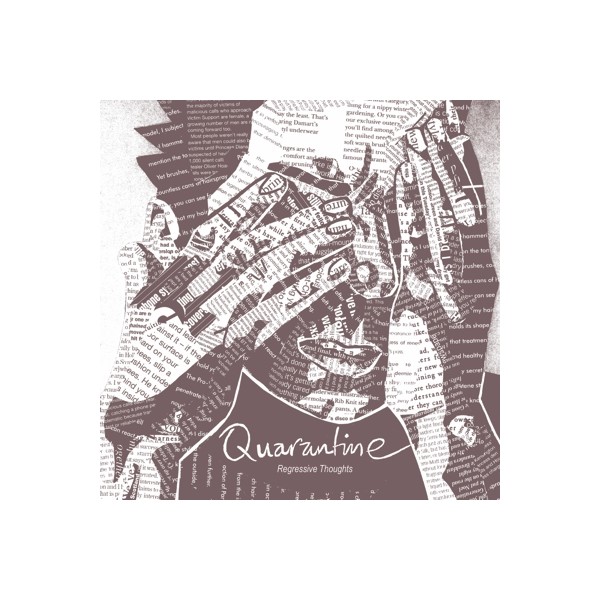 Nikt Nic Nie Wie releasing QUARANTINE discography album to mark the reunion.
We've been anticipating this news for months and here it is.  
As you all know QUARANTINE are back for two gigs after 20+ years as we announced it here.
This will be marked by the release of an exceptional compilation album called "Regressive Thoughts".  Available on 140g and 180g (limited edition) black double vinyl LP in a beautiful gatefold sleeve containing insert with lyrics and a "zine" with the interview with Brian Curran, band's guitarist, that SANCTUS PROPAGANDA conducted in March 2018 (here).  For those of you who like CDs, the eco pack CD version is also coming along.  
"Regressive Thoughts" contains a full discography of the band: their only LP entitled "Automatic Negative Thoughts", a "Junction 10" 7", both remastered by Marcin Dymiter (Ewa Braun), plus their early "Doing It Wrong" demo tape and compilation tracks, all remastered by Bri (Doom).
To complete your happiness two t-shirt designs are on the way, in natural and deep purple, male and female tees.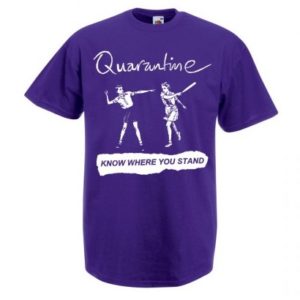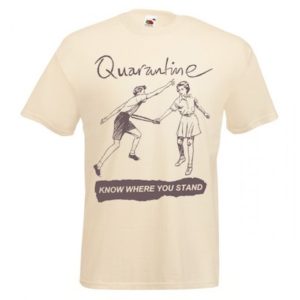 We DO hope all the goodies will be available at their Berlin gig this coming Saturday, 25th August.  Everybody behind Nikt Nic Nie Wie is working hard to make it happen.  However, you are all welcome to place your order now here: http://www.hcpunk.pl/en/.  Mind you, t-shirts are limited I numbers, so get going.
QUARANTINE reunion gigs:
22 August, Glasgow @Nice N Sleazy w/ Bratakus, Blågen, Asbestos Beach
25 August, Berlin @Chef Fest w/ Unkind, Limp Blitzkrieg, Drip of Lies