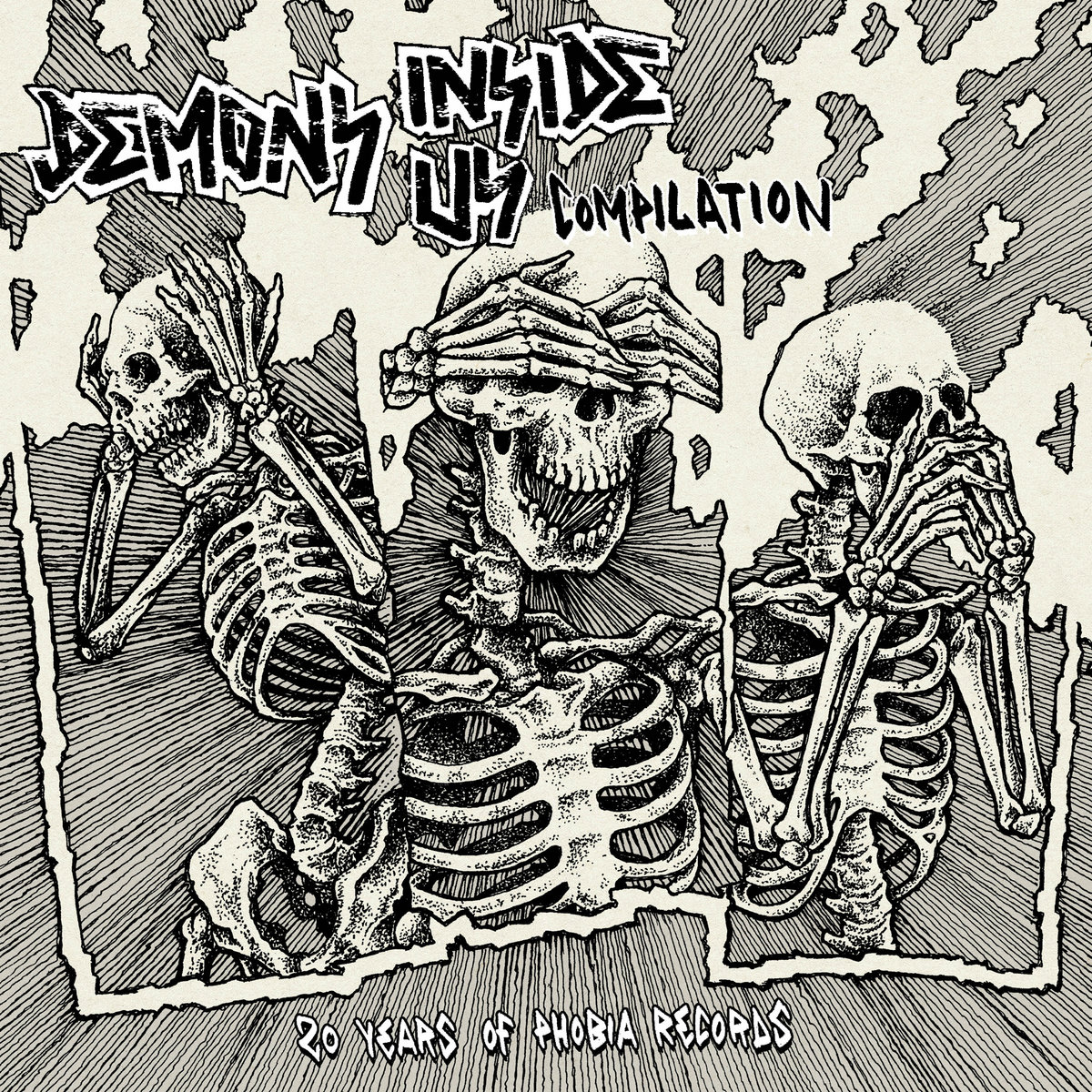 V/A Demons Inside Us – comp. LP
20 years of Phobia Records on one vinyl for those who like to have a real crust assault in their bedroom in a nutshell. 21 bands released on various formats on Phobia Records in the past 20 years with the following tags making this record up: d-beat, raw, crust and, mostly, Sweden, but it's not the rule here. Just have a look at those names: Crutches, Myteri, Dissekerad, Parasit, Warcollapse, War//Plague, Svaveldioxid, Voidfiller and 13 more.
An absolute must have for those who spike hair, stud jackets and don't wash their trousers because they save on water. Like me. Get this record and receive a crust as fuck poster and a booklet – so rare these days. Well done Mirek.