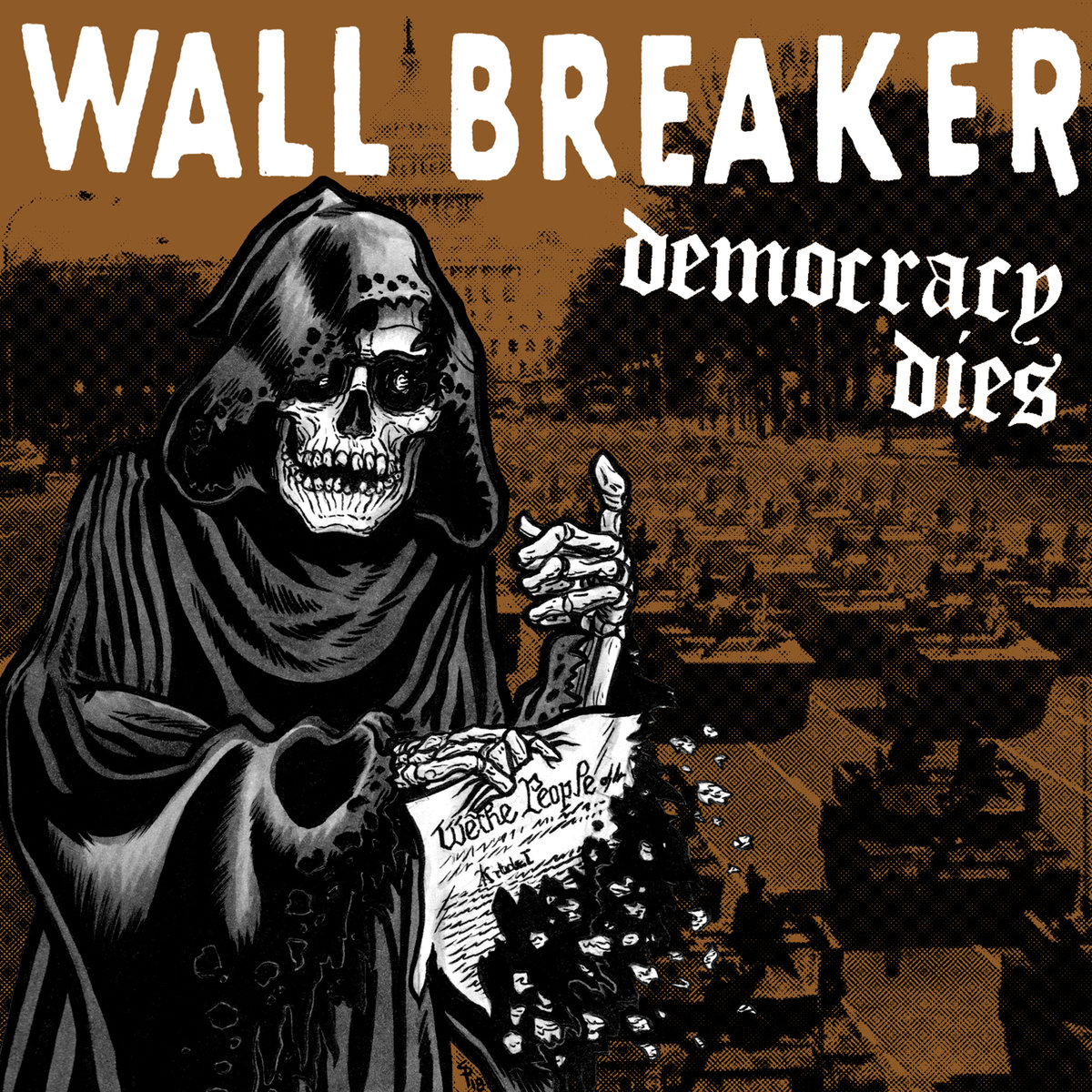 WALL BREAKER are a fairly new straight edge hardcore band from New Jersey, US and this is their first 12" vinyl release out on Refuse Records from Berlin and second release after the self-titled demo/7"EP. The band consists of members from various US hardcore acts, some of them perhaps known to die hard hardcore fans, like BLOODTYPE, PHIBES or WORMEATERS.
This is fast, no prisoners taken old school hardcore at its best. Reminds me the days of "Victims in Pain" a bit, some riffs bear the resemblance perhaps. Soundwise it is more thrashy and YOUTH OF TODAYish, so you get the picture now. 12 tracks in about 20 minutes with no bullshitting filled with anger and power. Lyrics deal with racism, corruption and personal issues like mental health and depression. Important topics dealt in a hardcore manner.
Absolutely great soundtrack for booting down nazis. Get it from Refuse Records.