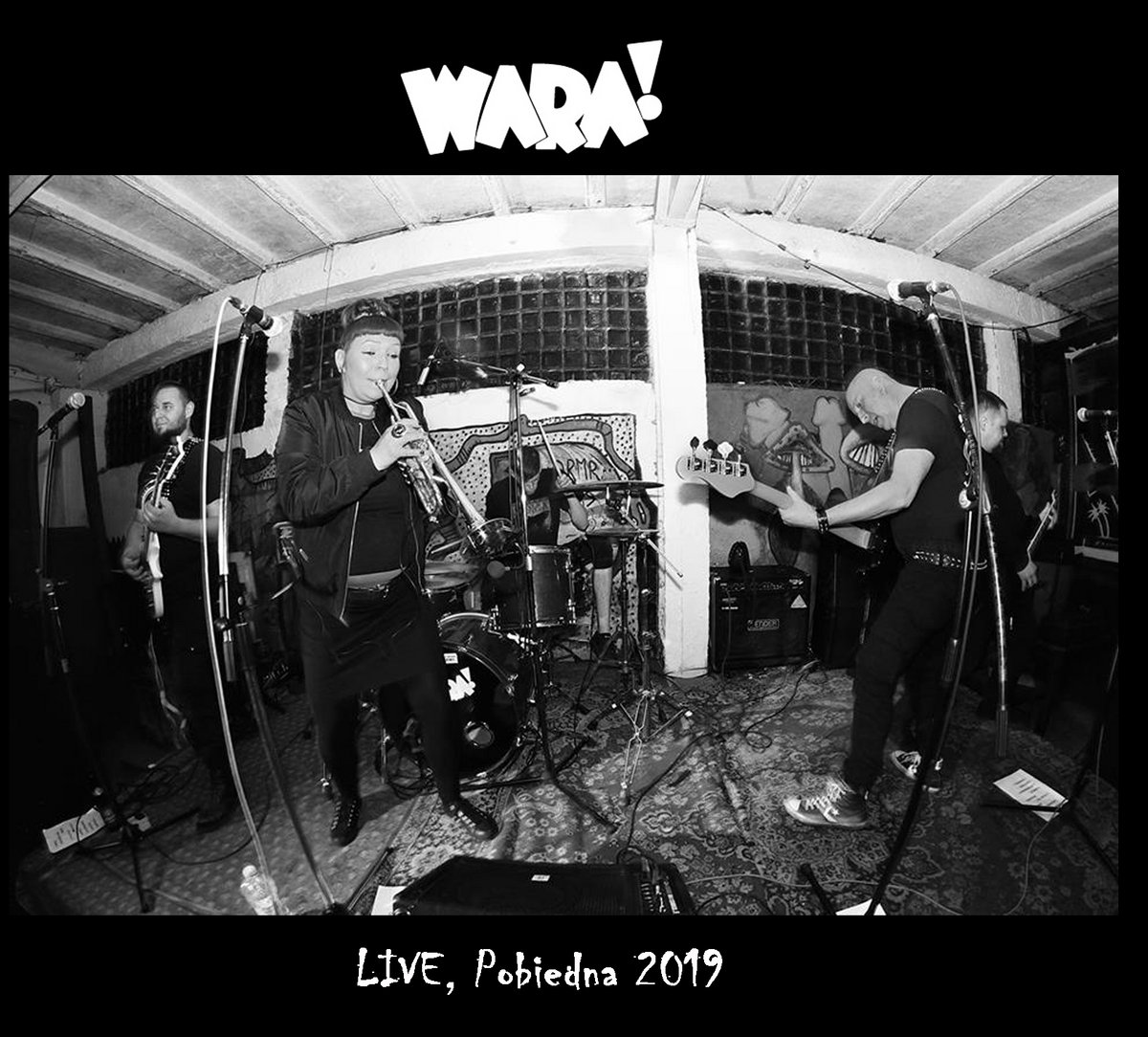 OK, so before I start I have a few questions. What the hell is WARA and where do they come from? I never heard of them and I know nothing about them! Why are they releasing a live record prior to the studio one? Dunno. And most of all, what makes them so bloody good?
So, first things first. WARA consists of some (?) members of PRO PUBLICO BONO and they come from Poland. They play hardcore punk and use a trumpet. So if you're into the 90's punk you will be more than satisfied and WARA is set to put a huge smile on yer face. WARA play fast, melodic and angry punk rock interrupted by the, even more punk, sound of this trumpet. Do not expect DOG FACED HERMANS or TROTTEL style of punk. Instead, embrace the Eastern European anger coming from the hearts, minds and souls of people who have to face the everyday life of bigotry, hatred and intolerance. Great vocals, great lyrics, the pissed off attitude plus the resemblance of the UK punk bands in the vein of CONFLICT or DIRT.
WARA are probably still getting things ready as this is their live recording. Nonetheless, they are giving you the inspiration and hope to change things for better. It's much easier to get up in the morning with WARA. Trust me on this. I played this record in a loop all Friday and Saturday.
Get this CD from Abnegat  and expect more. And write to the band to ask for the lyrics. Here's the official tell-off to the band: where are the lyrics? They are so good and so important these days. On the government control over women, domestic violence and animal right. WARA!