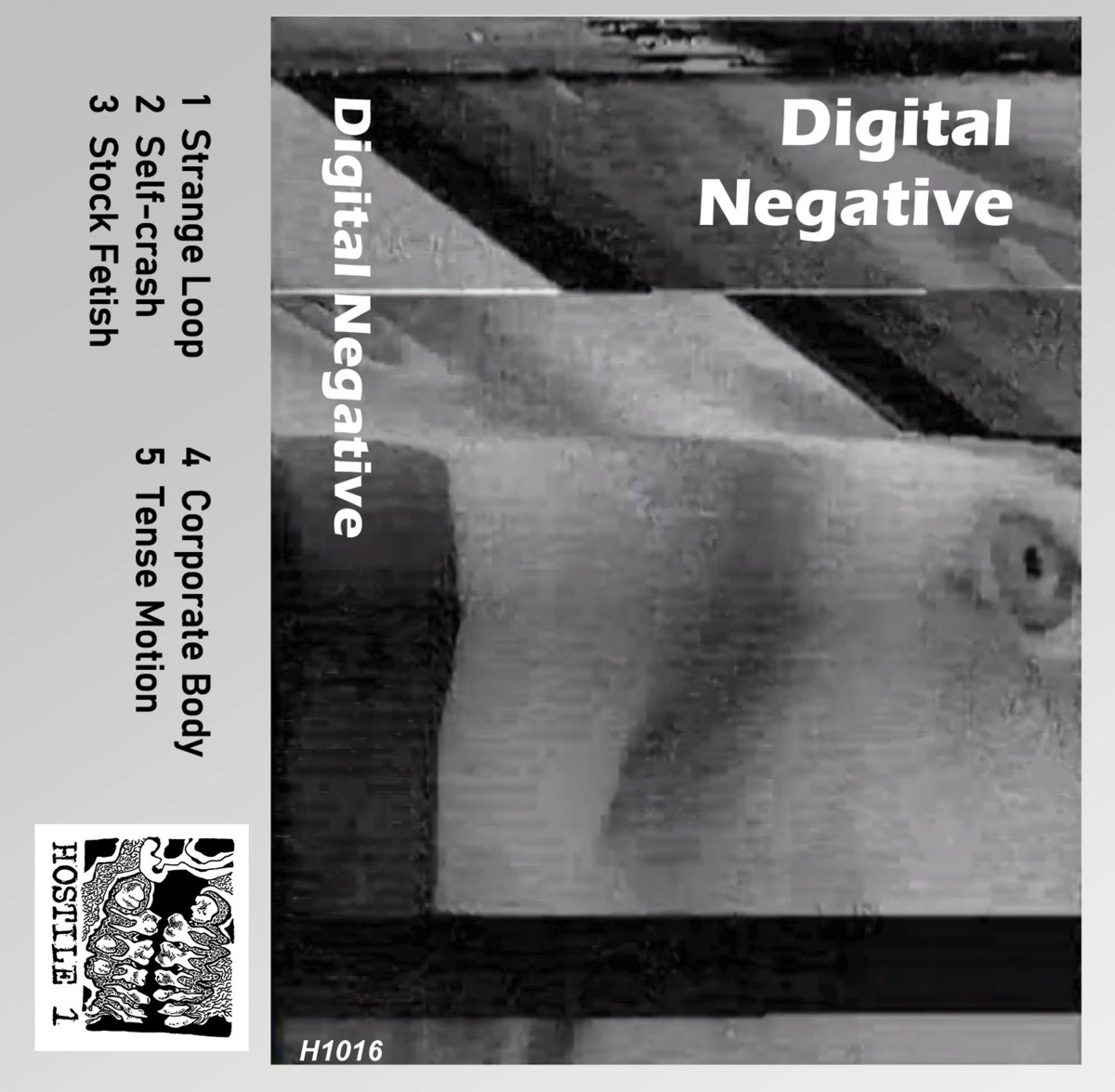 DIGITAL NEGATIVE – Digital Negative EP
I do like some industrial electronic noise from time to time, especially when it's packed with anger and good vocals. Like SONIC VIOLENCE, for instance. So when I heard DIGITAL NEGATIVE I was instantly taken in.
Formed over the past year in quarantine, DIGITAL NEGATIVE is the new project from Richard Johnson (Drugs Of Faith, Agoraphobic Nosebleed, ex-Enemy Soil) and Daniel Euphrat (Person918x, Timmy Sells His Soul). Their Digital Negative EP features five glitched-out experiments in frigid tension, explosive outcomes, and cerebral terror. The record was produced remotely in Virginia, with Johnson recording his vocals and handing them over to Euphrat who mixed and manipulated them into his collage of samples, electronic percussion, and guitar. And the guitar sound here makes all the difference to me. It adds weight and more punk. And I am after techno punk in such acts.
The recording will be available on Hostile 1 Tapes on May 21st, digitally and on cassette limited to 100 hand-numbered copies. But someone NEEDS to put it on vinyl PLEASE. Sanctus Propaganda are interested …