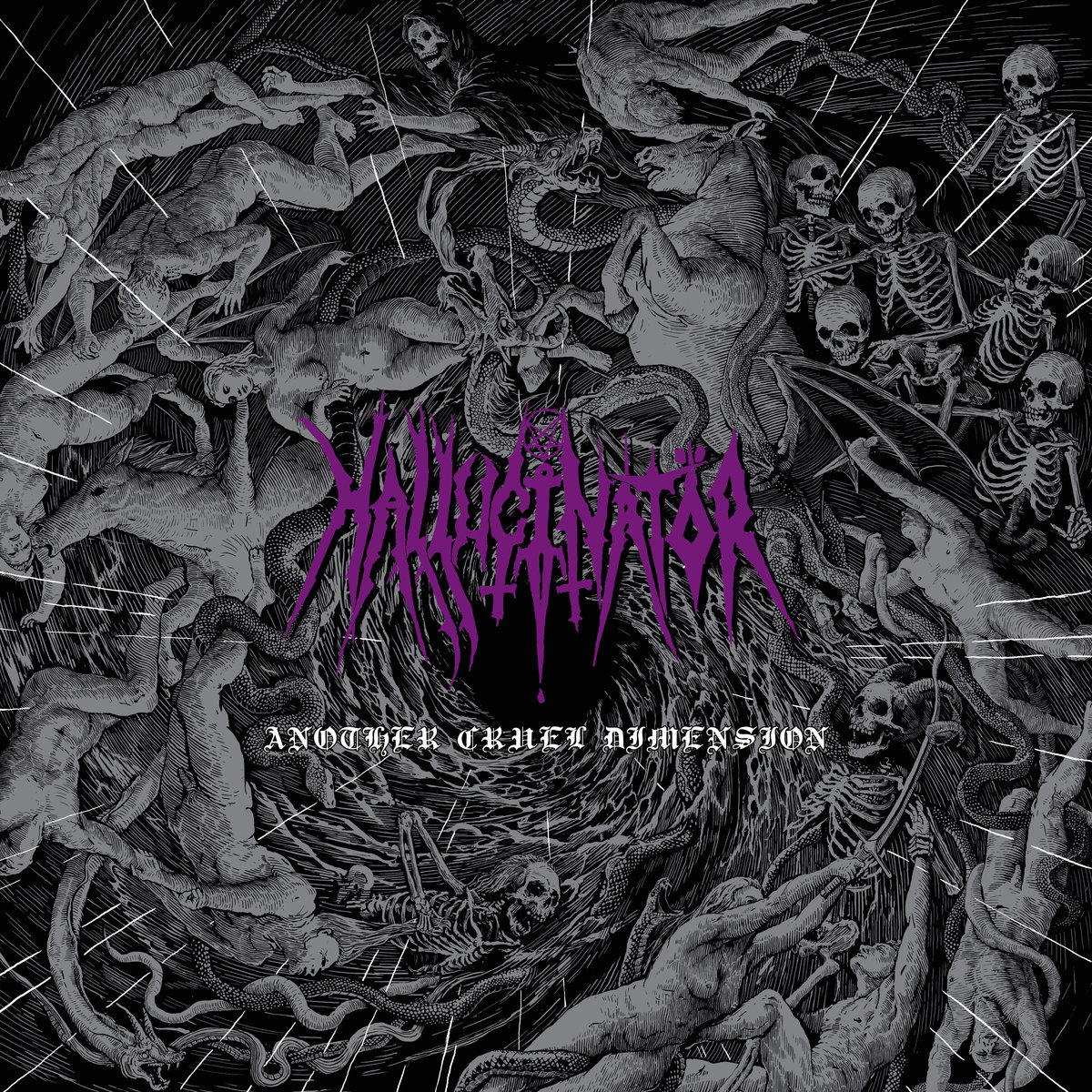 HALLUCINATOR – Another Cruel Dimension LP
Carbonized Records from San Jose, California are back with another fine release. We reviewed their great package from hardcore outfit ISOTOPE here, but this time it's a different kind of noise.
HALLUCINATOR are from Oakland, USA and started in 2014 when a few guys wanted to play fast death metal. Fair enough. One thing led to another and so they released their demo in Bay Area's Transylvania's Tapes called "Primeval Power". So we are talking a new and fairly taking-things-easy band here. But here's the full-length album. 13 tracks altogether of dark thrash meets death meets black metal with Tom Araya-like screams and early Slayer tempo. You can't say no to this, especially when you're into creations like Repulsion or Bathory. It's a total metal mayhem interrupted by spooky keyboards that add to the horror of "Another Cruel Dimension". I am impressed by Carbonized wide selection of noise. Give me more.