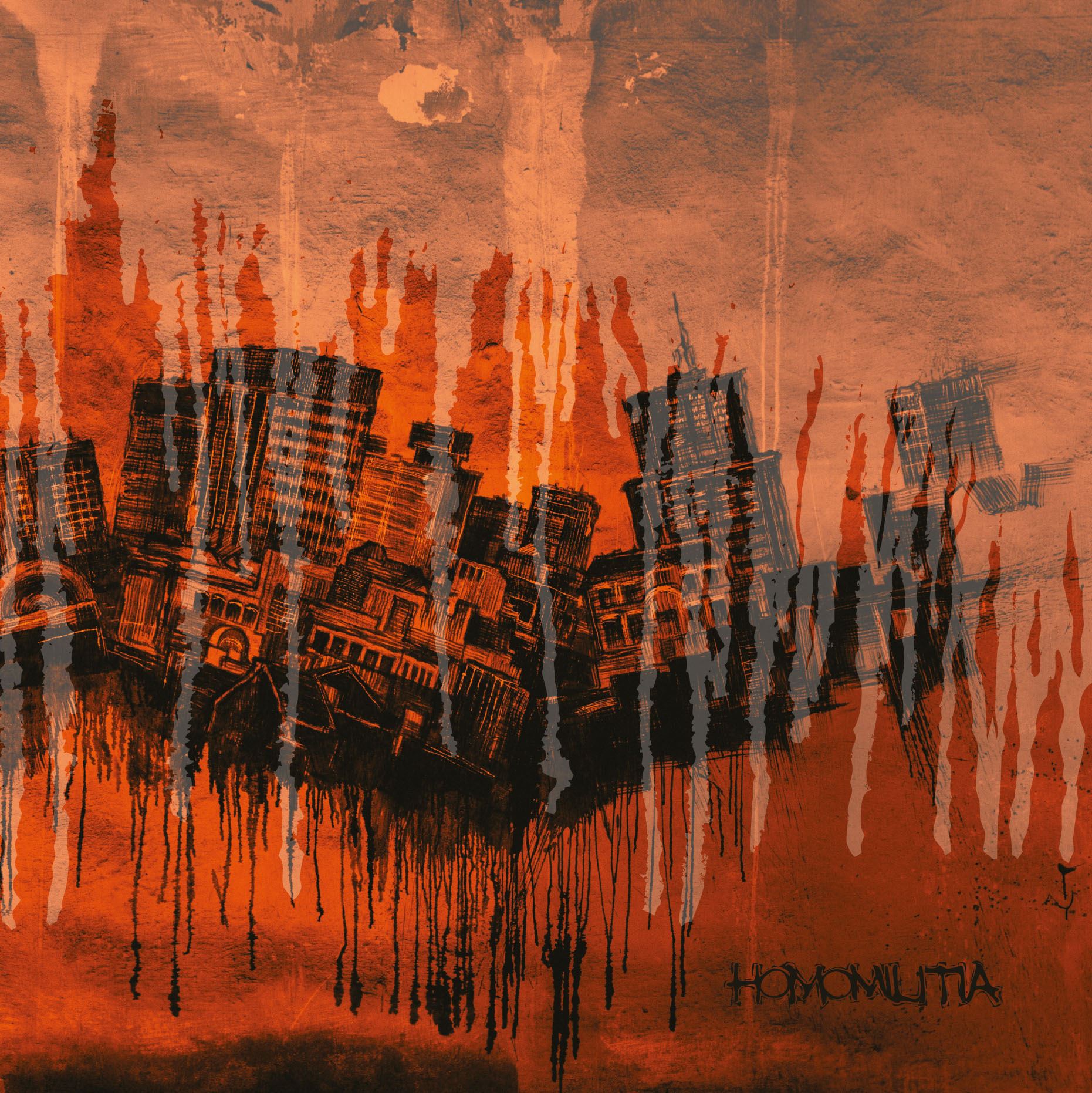 Pre-order is open now.  Go to our shop.
How long have you been waiting for a record to be released? Most probably not as long as 20 years in case of this jewel by HOMOMILITIA. Recorded 20 years ago it never made it to mastering stage and was left in a cardboard box at the guitarist's basement, waiting for its day. Numerous attempts at releasing it had been made, all failed. Until now. We joined forces, took things seriously this time, and went in search of the cardboard box. DAT tape was found and travelled to Dobra 12 Studio in Bialystok for a mastering stage it so much deserved.
The result is the second full-length LP by Poland's most influential DIY punk bands – HOMOMILITIA. Active in the 90's, touring Europe extensively they uniquely blended metal guitar sound with punk d-beats, spirit and anger. This LP finds the band at the pinnacle of their musical achievements. The sound they managed to produce on this recording 20 years ago still puts to shame many contemporary metal and punk studio productions. Expect 11-song d-beat mayhem spiced up with a heavy bolt thrower-ish guitar and pissed-off lyrics on state oppression and hopelessness of everyday life.
Your 20-year wait is now over. This masterpiece is available on 140 gram black vinyl, limited edition orange-on-black 140 gram vinyl and CD.
Pre-order starts very soon. Check www.sanctuspropaganda.com or sign up for our newsletter in the bottom of the page.