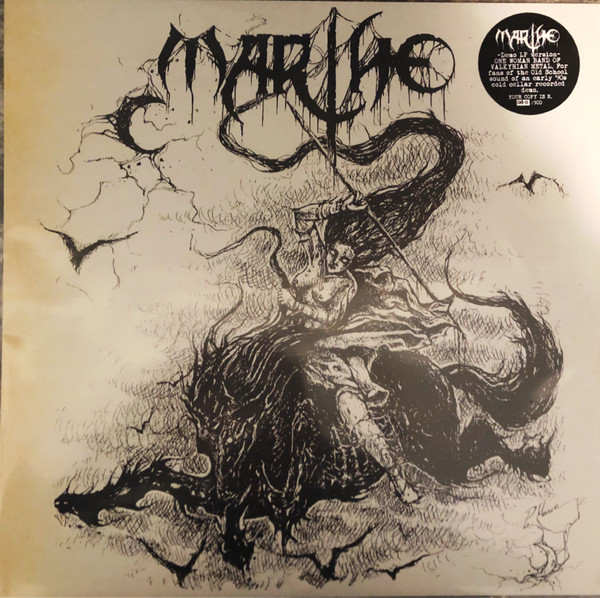 Now, with black metal acts you need to be careful these days. Some of them like to use their right hand in salute all of a sudden. That is why I am always very picky when it comes to this genre, and generally, I do not trust them. But not today. The reason is very simple. MARTHE has released this record on Agipunk, which is a punk label and it already gives you green light. You know it is safe. And Marzia, the woman behind the project, plays in Italian punk bands such as TUONO or HORROR VACUI, which I love. You can't go wrong with black metal like this. And what a record this is.
Marzia is the only musician here. She wrote the songs and recorded all the instruments herself. Originally as a demo released on tape it made it onto this limited edition yellowed-nail vinyl. Just 4 tracks here but they are not short. They lead you by hand into the development of the record starting from nice intros, delicate guitars or voice samples, right into beautiful, melodic and very climatic old school black metal, straight from damp, cold cellars of the underground.
I hope MARTHE will not stop. After all, punks make THE best black metal ever. It's official.