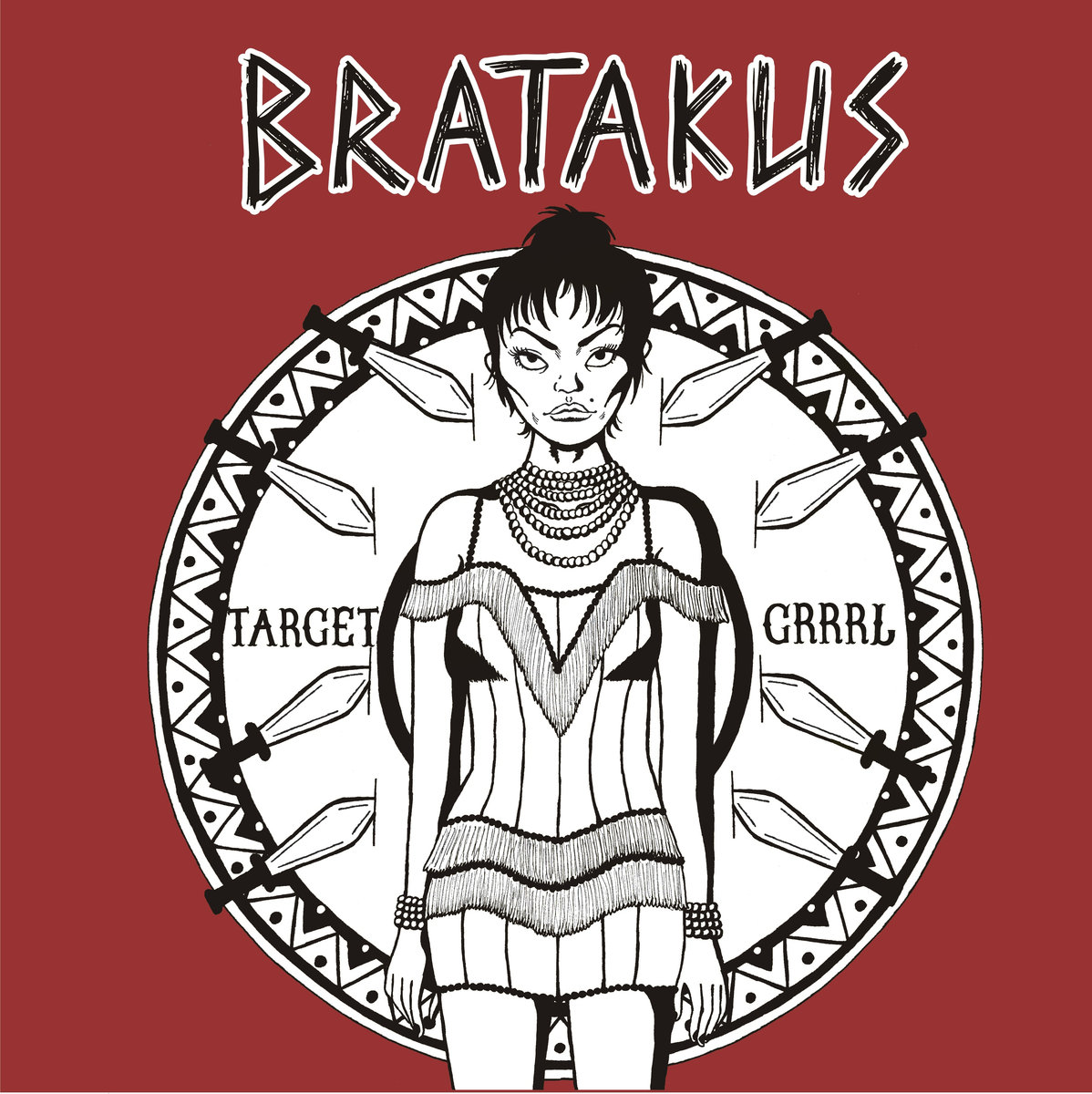 (review) BRATAKUS – Target Grrrl LP
BRATAKUS are a two piece Vegan, Riot Grrrl punk band from the North of Scotland. They are sisters Cuinn, they are young, they are punk and they must have received great punk upbringing.  The result of this is super confident music and lyrics on this debut full-length.
Soundwise BRATAKUS give you what is best in punk.  Solid bass line, distorted guitars and angry female vocals.  They use a drum machine, but you wouldn't tell until you are told.
Musicwise this is the best revolution soundtrack available at the moment.  The perfect soundtrack for all the black protests going on in Poland right now, for women fighting for their rights and for all the people to unite against the oppressor.  This album is 10 sing along tracks full of anger, positive chaos with great vocals upfront.  The girls take no prisoners, they are sober and very colourful which is a great break from all your classic black uniforms and beer bottles.
This is punk and this is what punk is all about.  Very well done grrrlz!
Buy digital here.
Buy Vinyl and CD here.