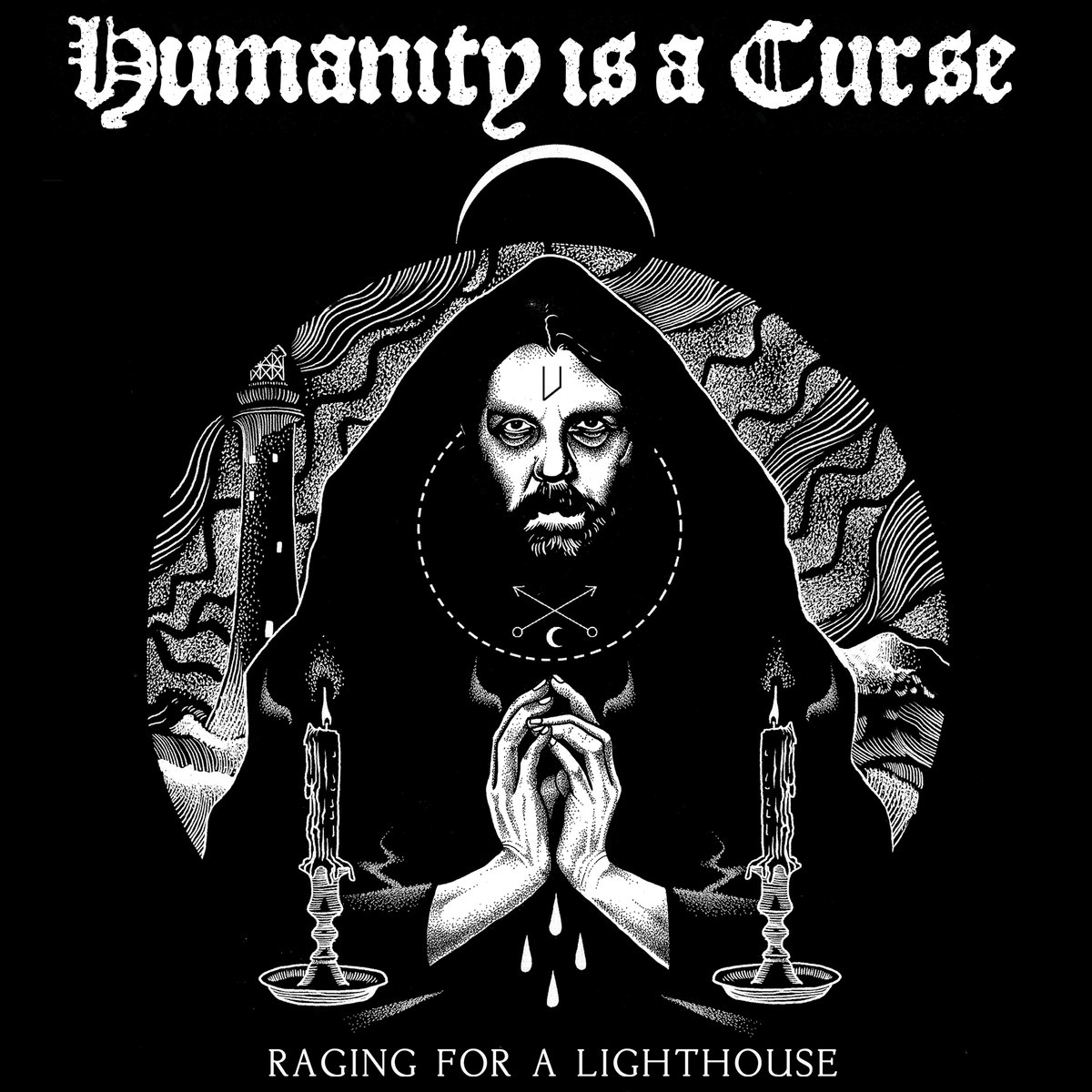 Yet another fine release from Hasiok Records.  HUMANITY IS A CURSE is a trio based in Berlin but, I am guessing, originally coming from Italy, at least some of them.  So, you are dealing here with immigrant punx that found their place on Earth and use music to channel their feelings and emotions to you.
"Raiging for a Lighthouse" is an eight track album full of apocalyptic view on the world that is not a pleasant place to live with all its destruction, control and divisions. This message is supported with sludge'y riffs, very powerful and slow, interrupted by great d-beats that have a metalllic guitar in the background, that is also interrupted again by some grind/black blasts.
Not knowing much about the band, I want to hear more and see them live.  They are touring in June, so watch out!