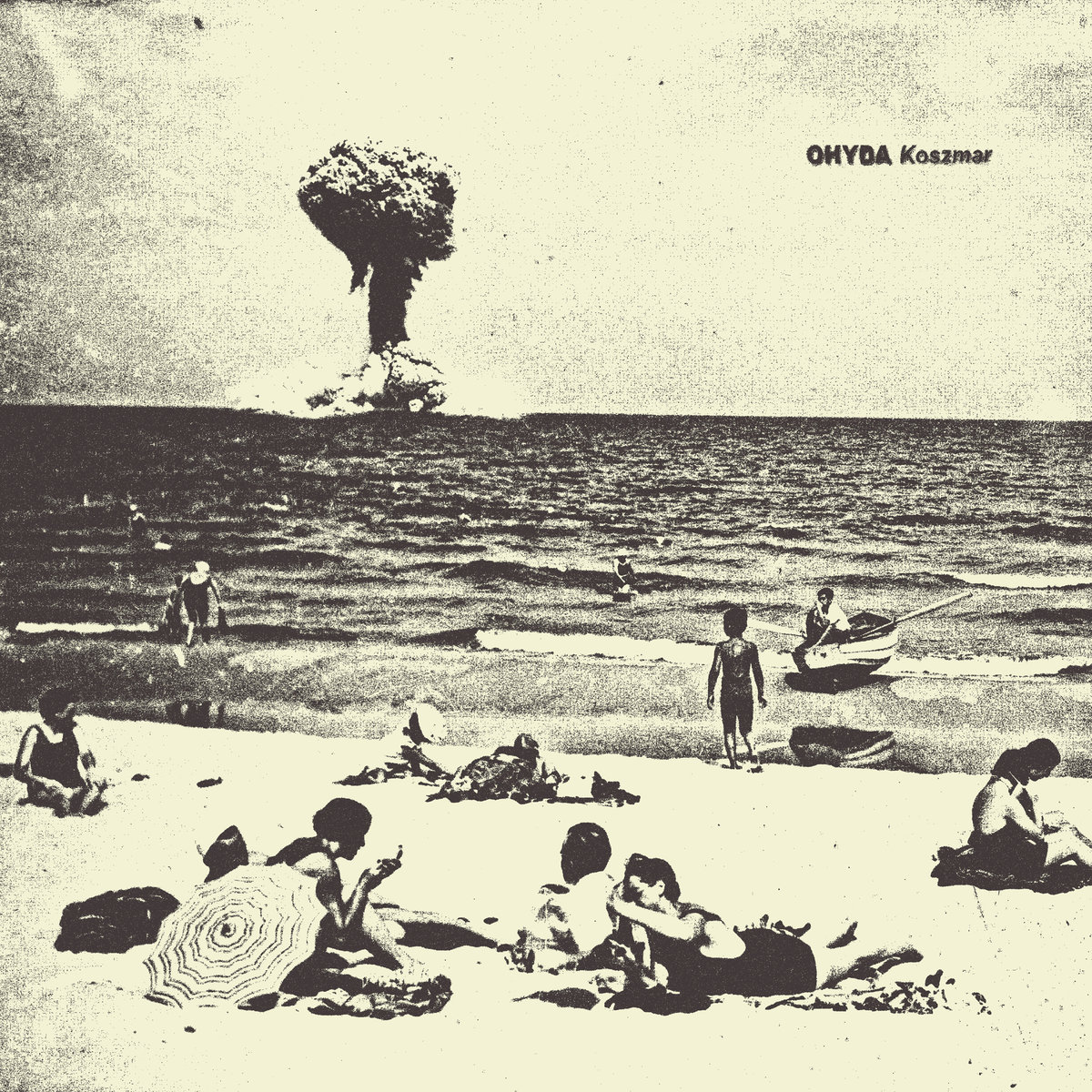 Back to reviewing. Three new Polish records on the table today, let's start with OHYDA. Formed around 2015 in Lublin, the band has released their second full length LP on La Vida Es Un Mus Records.
They've already established themselves as a psycho industrial trans punk on their debut LP and continue to do so on "Koszmar". 7 tracks, two of which are covers, transfer you to a bit different world of hardcore punk. It's pretty difficult to explain, so listen for yourself.
On one hand OHYDA play a straight forward mid tempo hardcore punk without much surprises along the way. On the other, it's this sauce they use that make them stand out of the crowd of the usual genre representatives. The sound is very thick, pretty heavy, with bass line dominating. The vocals on constant reverb add depth and mystery to the songs, accompanied by atmospheric guitar solos that take you on a trip. It all creates a pretty gloomy and raw end result. The word ugly comes to mind once you delve into lyrics that depict dark states of mind, dark future and the darkness of religion and power. There you go, a truly ugly punk made by and for ugly people. Beautiful.