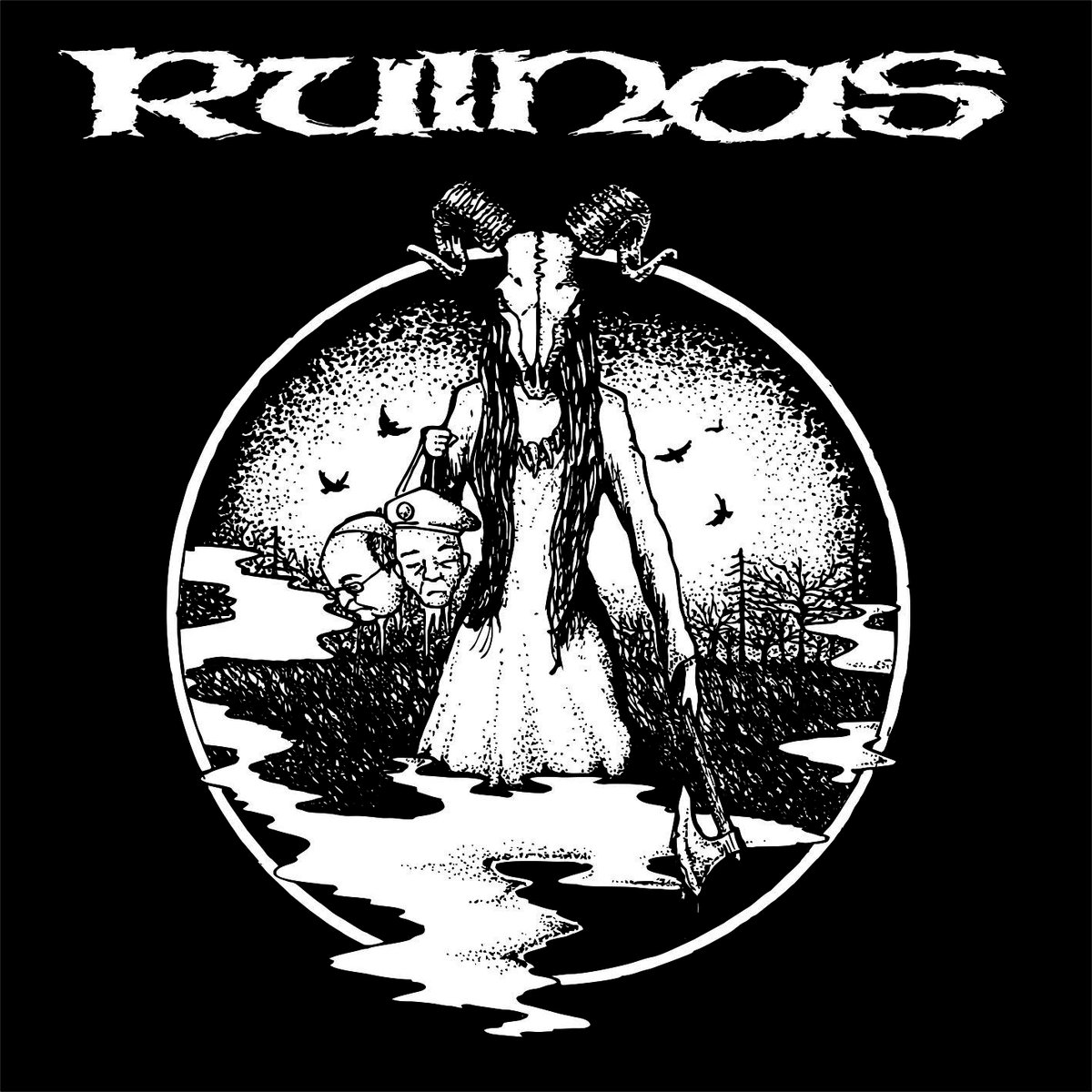 RUINAS are from Buenos Aires.  Sounds exotic to most European punks as we do not often get a chance to see bands from South America touring Europe.  This is just about to change friends, as RUINAS are coming to Europe this October and November.  They are touring Germany, Denmark, Sweden, Netherlands, France, Switzerland, Austria, Slovenia and Czech Republic.  So what is there to see?
RUINAS are a four piece metal crust band that do it just brilliantly.  Climatic instrumental parts turn into metal riffs and punk beats.  Take DEVIATED INSTINCT, mix it with DEATH and add a splash of DISCHARGE and AMEBIX.  Yeah, I hate comparison of this sort, too, but follow me.  This works very well for RUINAS and this is pure pleasure to listen to them.  I have spun this album a few times in a row and it is not enough.  And the vocals.  Coming straight from women's depths of hell.  
As with all Neanderthal-Stench and Angry Voice releases – perfectly released, coming with an insert and a poster.