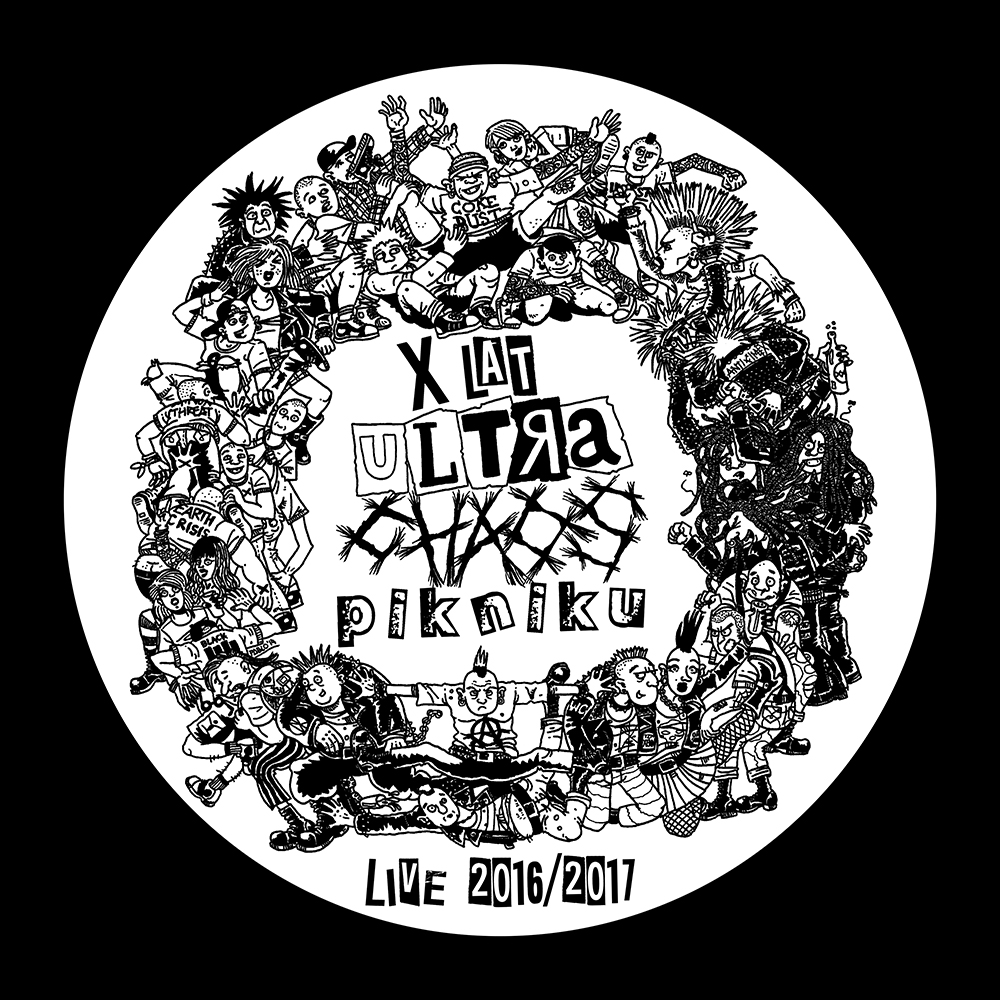 ULTRA CHAOS PIKNIK is a 100% DIY punk festival that has been organised for the past 10 years in east part of Poland.  By DIY, I mean DIY – right in the middle of the forest, no sponsors, no stage barriers, no advertisements, non profit, BYOB two-day party attended by about 1000 punks from Europe.  A magical place that has hosted 200+ bands so far and has been home to numerous likely minded people.
This vinyl record contains a selection of bands that played in 2016 and 2017 and their well-known songs:
LOS FASTIDIOS – Fiumi Di Parole 
1981 – Discarded Remnants
DISORDER – Complete disorder
THE OPPRESSED – The Afa song
HERIDA PROFUNDA – Cyrk
MORUS – Ciało obce
NO TIME – You'll Get Yours
CHOIX – Расскажи мне
SCHROTTERSBURG – Bocznice
JUGGLING JUGULARS – Isän rakkaus
INNER TERRESTRIALS – Boundariesan
VARUKERS – Another Religion Another War
RUDE PRIDE – No Problem
INSTINCT OF SURVIVAL – What will you do?
MASTER BLASTER – No Masters
MISANTROPIC – No Pasaran
SUBHUMANS – Religious Wars
ODIO – Strickly Criminal
Obviously, recorded live at the festival, by the festival people and released 100% DIY by the collaboration of 5 Polish labels.  The sound quality is just the way it should be.  Very live, raw, with good live production.  No tricks there.  Contains a 28-page booklet with all the bands' live pictures and the crowd.
A wonderful occasion to familiarise yourself with the festival and make a decision to either ask them to play there next year and definitely visit this wonderful place.  See you there.  Get info here: http://www.ucp.nopasaran.pl
This is limited edition to 200 copies so ask the labels, they should have a few copies left.  Or get yourself a CD, that has some bonus tracks there.