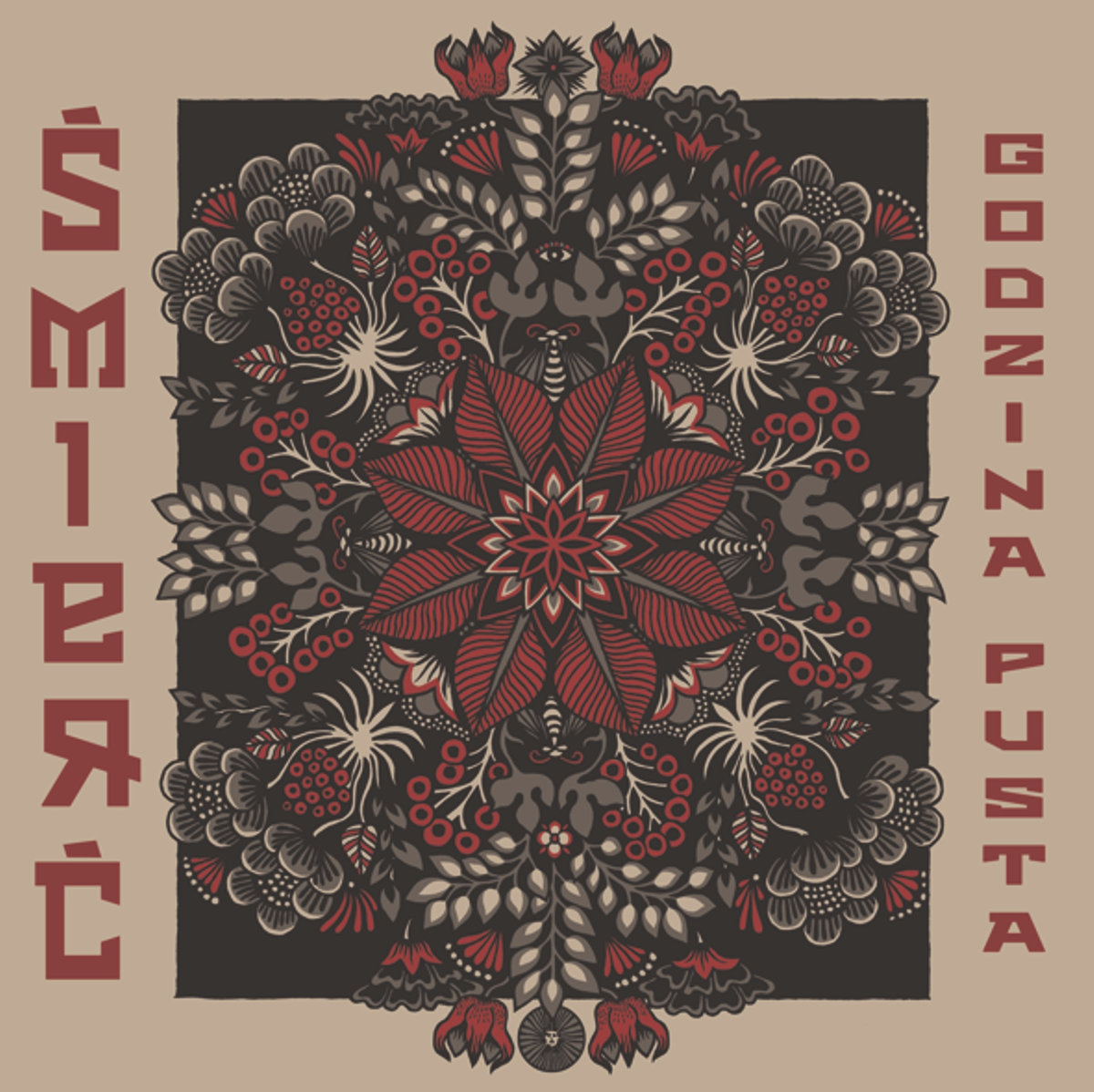 (review) SMIERC – Godzina Pusta LP
OK, so I've saved myself from a monumental fuck up concerning this band and the review. I received this LP a few weeks ago from NIKT NIC NIE WIE and was instantly surprised I knew nothing about a band from Poland, called SMIERC. So I gave it a spin and found out I hear too many references to so many Polish bands, both musically and lyrically. Slightly put off by the fact I put it away to gather thoughts for the inevitable review that was supposed to come sooner or later. A tough job of a reviewer.
OK, so the time has come and after a hint from a friend here, overhearing a conversation there, I asked myself who are ŚMIERĆ. They are not Polish and they've never been. SMIERC come from Stockholm, Sweden and formed a year ago, or so. This record is their debut. The band, with members from Idiot Ikon, Imperial Leather and Abductee S.D, explore new grounds for themselves. They mix d-beat with a lot of melody, light but fast and melodic guitars, travelling bass guitar and ultra melodic vocals from Ninka. Now, we come to the point. Ninka, who is not Polish, writes and sings in Polish. She does it so well that I got tricked and assumed she IS Polish. Very well done, Ninka. You've got my admiration. Ninka has always been into Polish punk scene and Polish bands, so she decided to mix Polish lyrics from punk bands such as DEZERTER, POST REGIMENT and HOMOMILITIA with a poet WISLAWA SZYMBORSKA or poetry singer EWA DEMARCZYK. This is just brilliant. And she does it so skilfully. You need to know the language, you need to know the the scene and you need to feel it all to come up with such a natural result.
Knowing all this now, SMIERC sounds completely different. So mature, clever and distinguished. It's melodic fast punk played d-beat style which I am sure is up to many people street.
It is out know on vinyl (140 and 180g) and a CD. Very well produced, designed in the Russian Constructivism style.
They remind me of GODLESS, US. A bit. Buy it here: