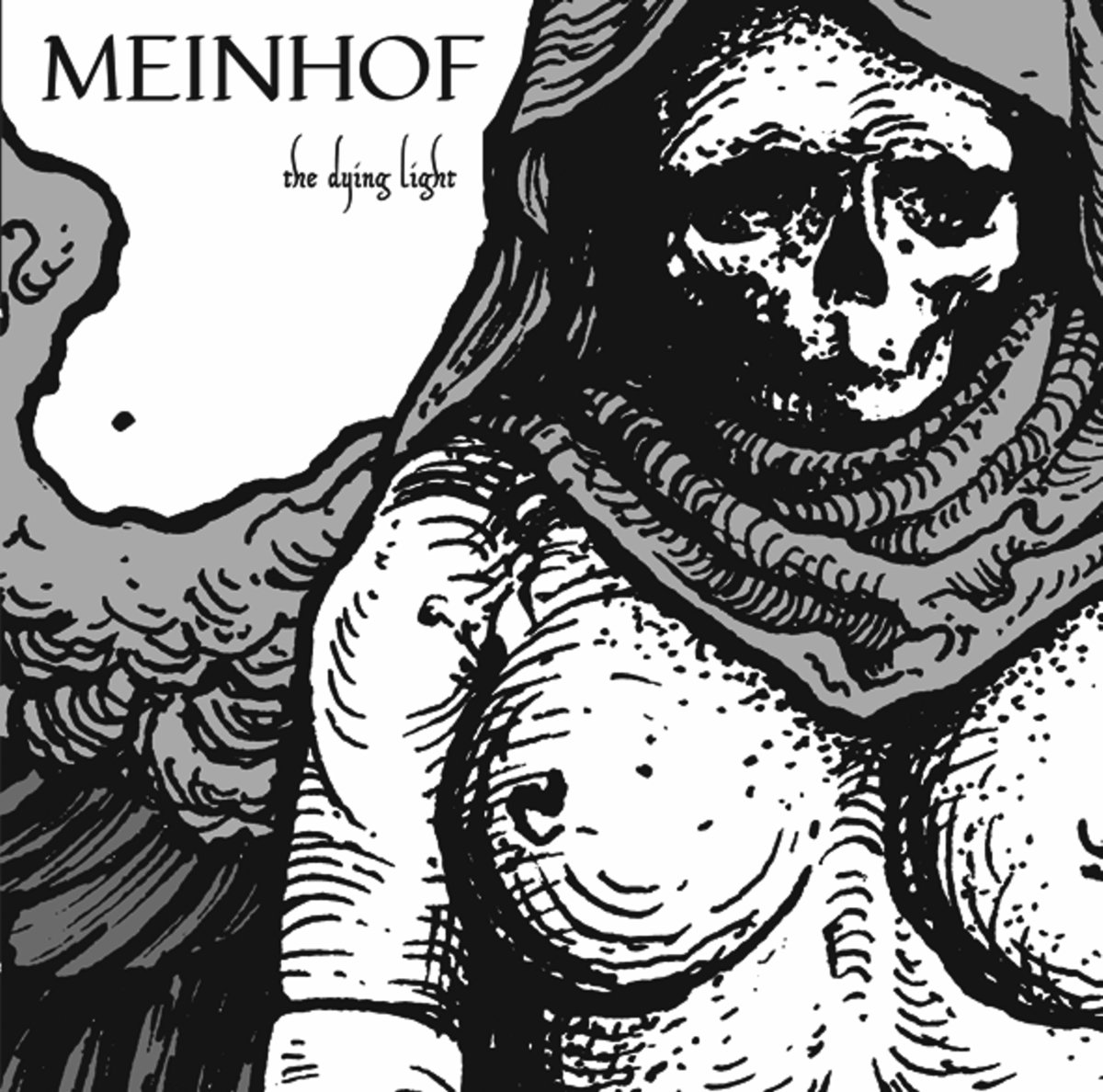 The latest recording by MEINHOF is finally out. Recorded in 2017 this sees the light on 45rpm 12" and CD.
I always thought MEINHOF managed to produce their own, unique sound and style. It is punk, but it is MEINHOF punk. Not many bands have this style of writing songs and singing which is a nice combination of thrashy guitars and punk d-beats. This time there is more surprise in stock for us.
Expect even heavier guitar sound which in partnership with the angry and furious vocals produce the wall of clear and metallic punk. The tempo varies so much that you even find here a heavily metal inspired short suite called "The Anarchist". The songs are still short but manage to fit d-beat riffs, shout outs as well as solos and metal riffs. Really good development since the previous album and a promising direction for the band. The more I listen to it, the more I start to like the metal bits they put there. Brilliant.
Lyrically, MEINHOF remind us about the shitty world we all live in, full of corruption, media and church control and the fear of war.
I like the clear layout of the album, there is lots of white space here, which adds this delicate touch of hope that the change will come one day. Beautiful artwork and beautiful typeface for the lyrics. It's a beautiful record about the ugly world.
If only they'd put 2 more songs on each side and made it 33rpm … it's that good.