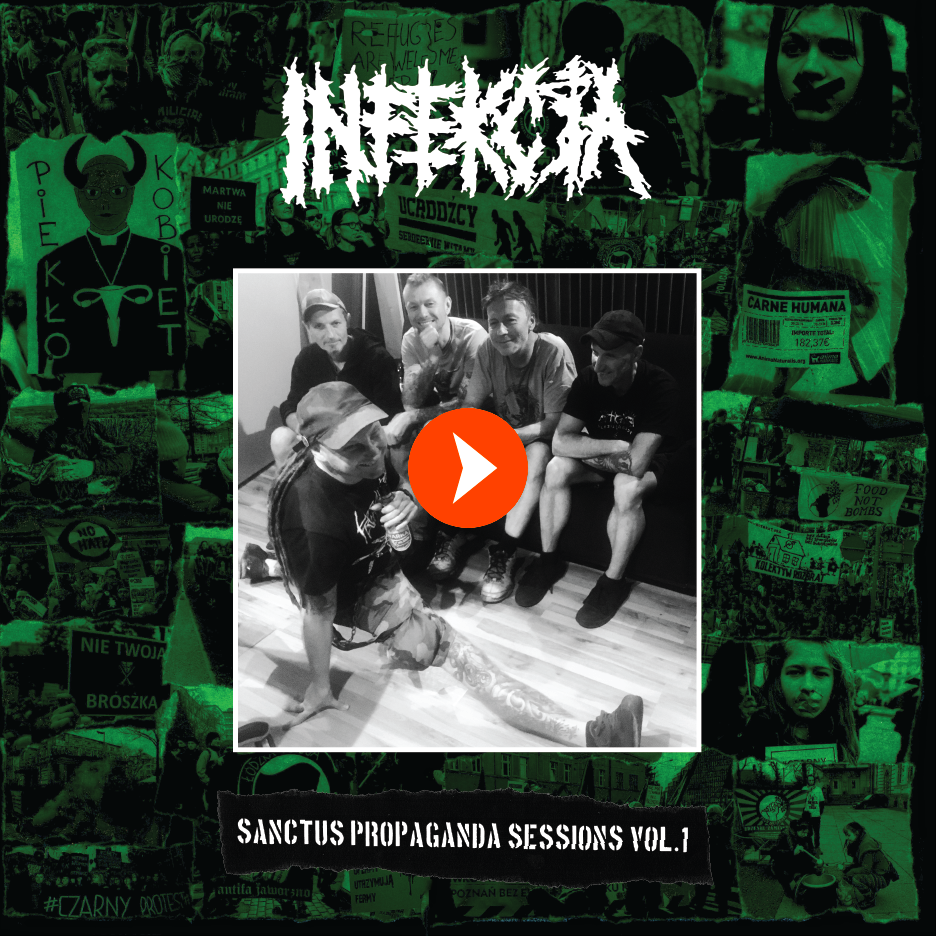 We have opened up Sound Cloud for you to enjoy our Radio Sessions with the bands that record for us or we interview. Do not expect us to turn into a professional radio station but you surely can count on some previews before some exciting stuff gets released.
In the meantime, enjoy our first ever Sanctus Propaganda Radio Session with INFEKCJA.
Pre-order for the album will start soon, so watch our facebook page and this website.
Here is INFEKCJA: https://soundcloud.com/sanctuspropaganda/sanctus-propaganda-radio-session