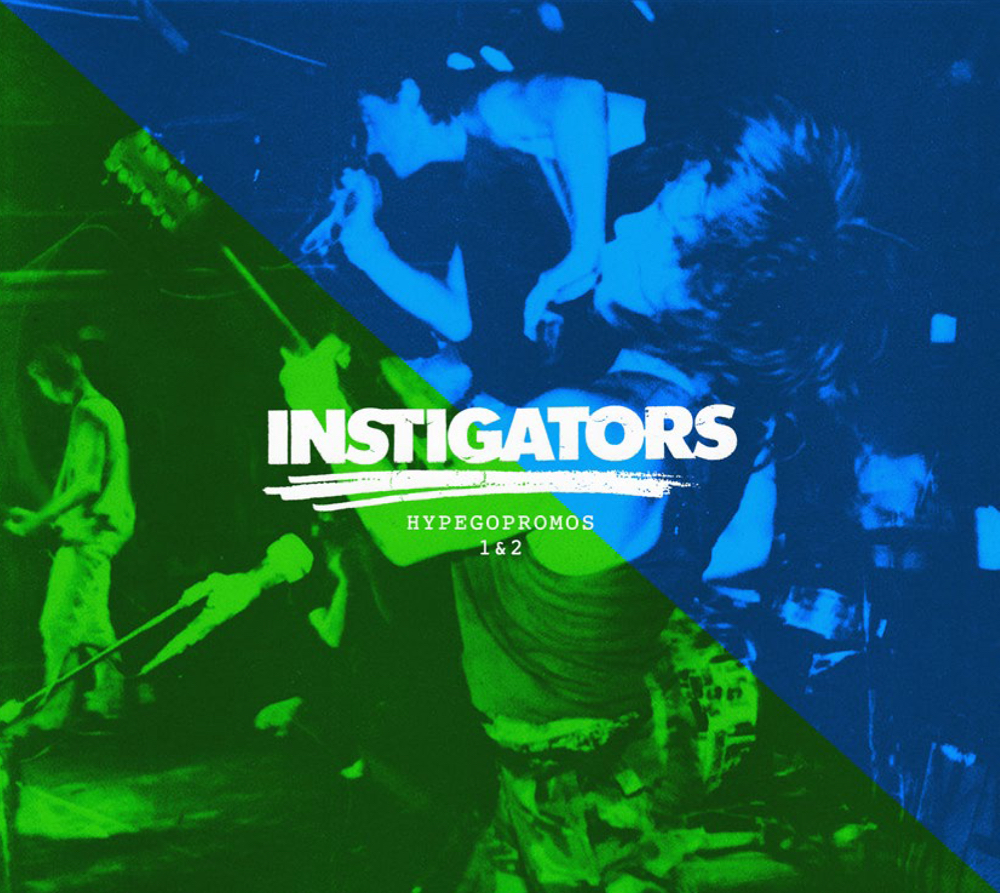 SANCTUS PROPAGANDA releases INSTIGATORS on double CD.
INSTIGATORS – Hypegopromos 1&2 is the official title of the official INSTIGATORS release by the long gone but still well remembered and valued hardcore punk band from UK.
INSTIGATORS were formed in 1980 and went through a few line-up changes. The band recorded 5 studio albums, 2 live albums, 5 EPs and "Never Has Been" CD that contains their last recording after the band reformed for a short while. Known for very energetic and wild live performances they toured Europe and USA extensively and recorded their gigs. This resulted in releasing three Hypegopromo cassettes as official band releases to document their live sound. The first two of these sought after tapes are now released as double CD on SANCTUS PROPAGANDA, fully remastered at our Dobra 12 Studio.
CD ONE contains the Hypegopromo 1985-1986 recording that include live performances from Leeds UK, Sweden, Norway, Berlin, at the famous Ungdomshuset in Copenhagen, and the interviews for Maximum Rock'n'Roll Radio in Berkley hosted by Tim Yohannan and KALX Radio in Berlkey, CA. The line-up of INSTIGATORS was at the time: Simon Mooney-guitar, Andy Turnbull-bass, Steve Curran-drums and Andy Turner-vocals.
CD TWO contains the Hypegopromo II recorded live in London and at the famous Ex in Berlin plus in the BBC studios, Beaumont Street Studio and Woodlands studio throughout 1987. The line-up featured: Simon Mooney-guitar, Bob Gorlik-bass, Steve Curran-drums and Andy Turner-vocals.
All the recordings give us what was always best about INSTIGATORS: their indisputable live energy and power.
The records come in a handy eco package including a 12-page booklet full of photos, flyers and band's notes from the time.
We will soon inform you about the release date and when the pre-order starts. We will do our best to release it still this year.  In the meantime you can read the interview with Andy Turner and Simion Mooney we did a few months ago – here.
Hypegopromos 1&2 is a 100% DIY punk rock documentation of live hardcore energy, good sense of humour and it is still very inspiring.