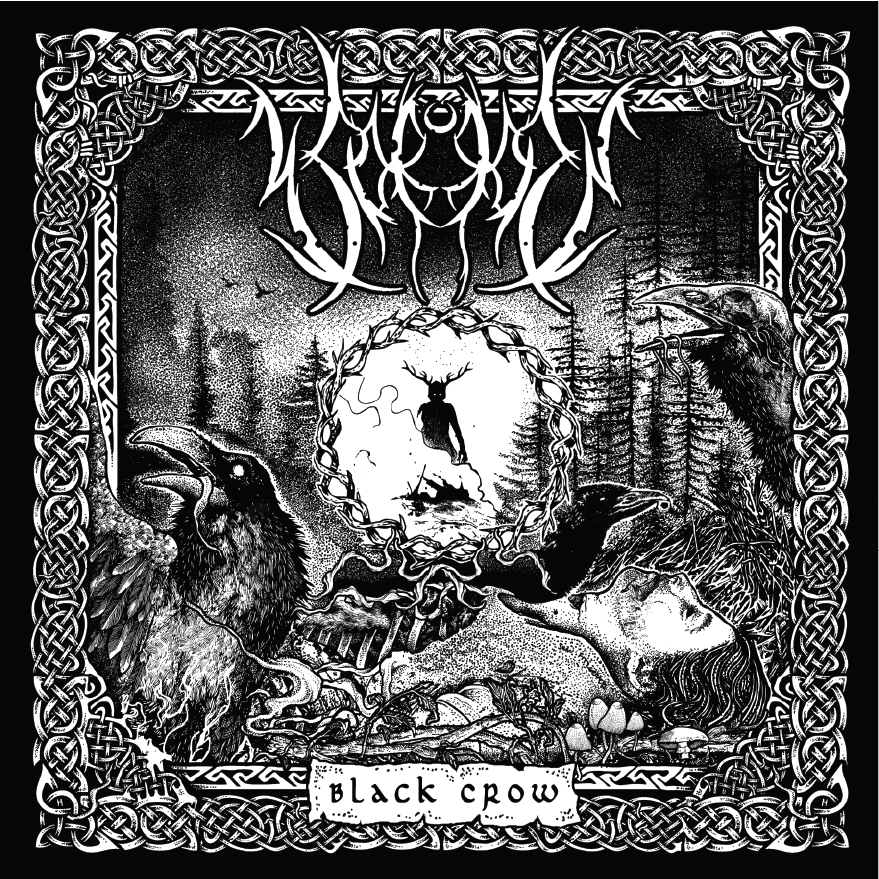 SORROW are a Polish new band that revive what's best in stench punk sound and tighten it with
metal and crust influences. Featuring members of Next Victim, Mind Pollution and DYYM they have all the credentials needed to deliver yet one of the best stench metal sounds you will have heard. Heavy guitars, ripping bass, and translike drums produce an epic atmosphere of stench, doom and gloom. This time, the vocalist Gosia takes drumming duties but her vocals are not gone. All three members share vocals on this album that add to the sorrow and destruction they will leave on you after the record stops to spin.
Black Crow is exceptionally produced in the legendary Dobra 12 Studio, packaged in a beautifully designed gatefold sleeve with beautiful art by Sean Fitzgerald and Olga J'13 Kisielewicz.
This is a limited edition record for true stench metal fans available on transparent green and black GALAXY effect we are sure you do not have in your collection pressed on 180 gram audiofuckingphile vinyl! A diehard release you must have!
Pre-order now before it is too late: https://sanctuspropaganda.com/product/sorrow-black-crow-lp/
Release date: May 9, 2022
Listen: https://sanctuspropaganda.bandcamp.com/album/black-crow
Band contact: https://www.facebook.com/SORROW_stenchmetalcrust-103845844809767
Track list:
Side A
Frustration
Uroboros
Storm of Swords
Forces of Nature
Side B
Solitary
To Name Your God
Black Crow
Suffer With Smile