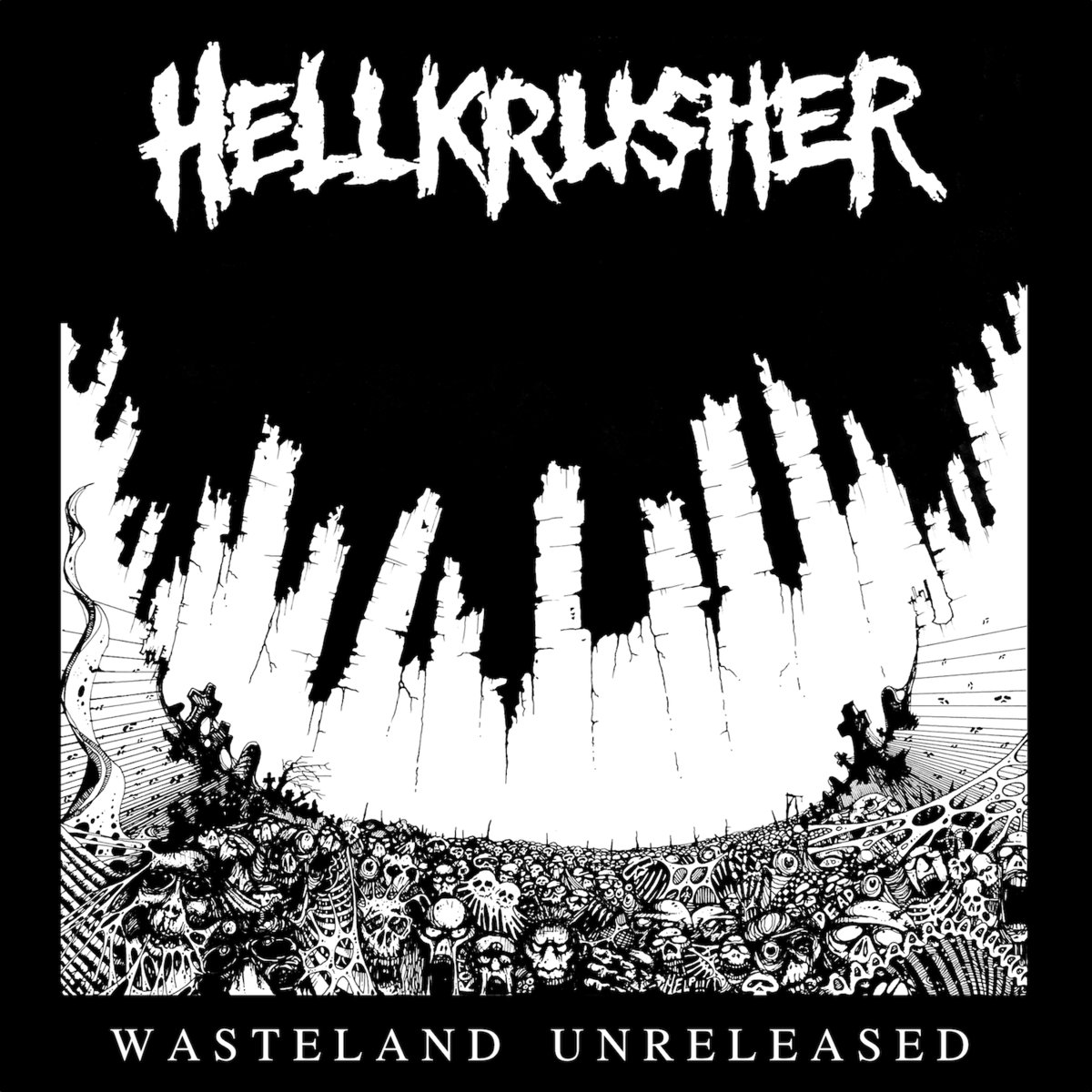 We are releasing two tracks from the upcoming 5th album by the UK thrash punks HELLKRUSHER, entitled "Wasteland Unreleased".  
Visit our Bandcamp page and listen to what was supposed to be the original "Wasteland" album back in 1990 but was scrapped by the band, as they were not satisfied with the production.  28 years later, this recording is fully remastered and released with the original artwork, lyric sheet, A2 screen printed poster and a patch.
The release date of the 140g LP limited to 300 copies is 26 November 2018.  We will let you know when the pre-order of the vinyl starts.  In the meantime, support the band by pre-ordering your digital version now.