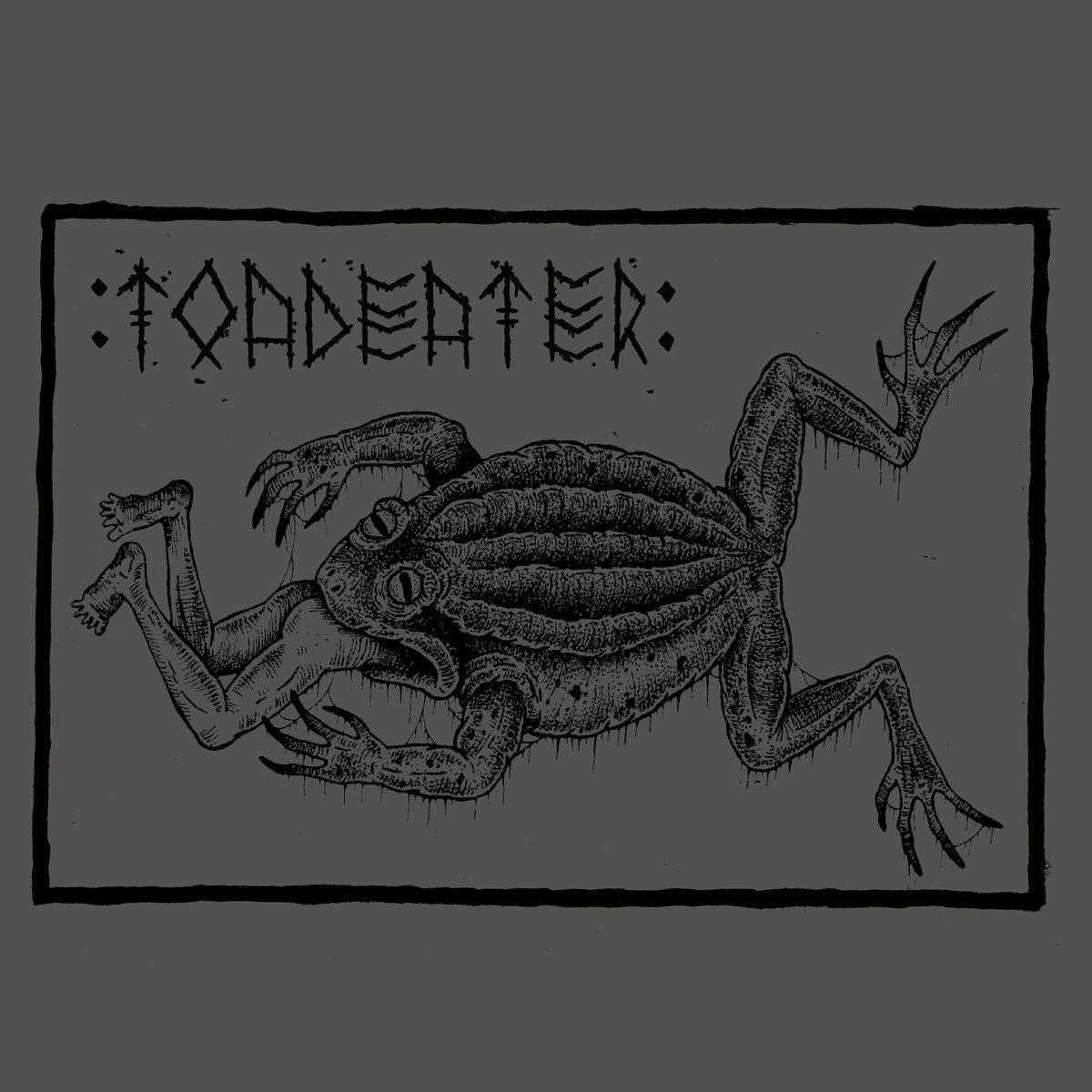 TOADEATER are three punks from Germany making noise in the Red&Anarchist Black Metal scene.
Their 3-song debut demo was released on Bandcamp in July this year so it's fairly new and a cassette version is expected soon.
If you're into black metal blasts, East German metal style vocals (whatever that means, this is just my loose association with no hidden undertones) and crusty and rusty guitars, TOADETER is up your street, for sure.
All three songs share the same platform with some atmospheric guitars, heavy bass line and crazy blasts.  All this is deftly played and cleverly composed.  They also keep it punk style with d-beats here and there and singalong chorus.  TOADEATER manage to create atmosphere of gloom, density and obscurity with some rays of light in between.
A very promising debut.