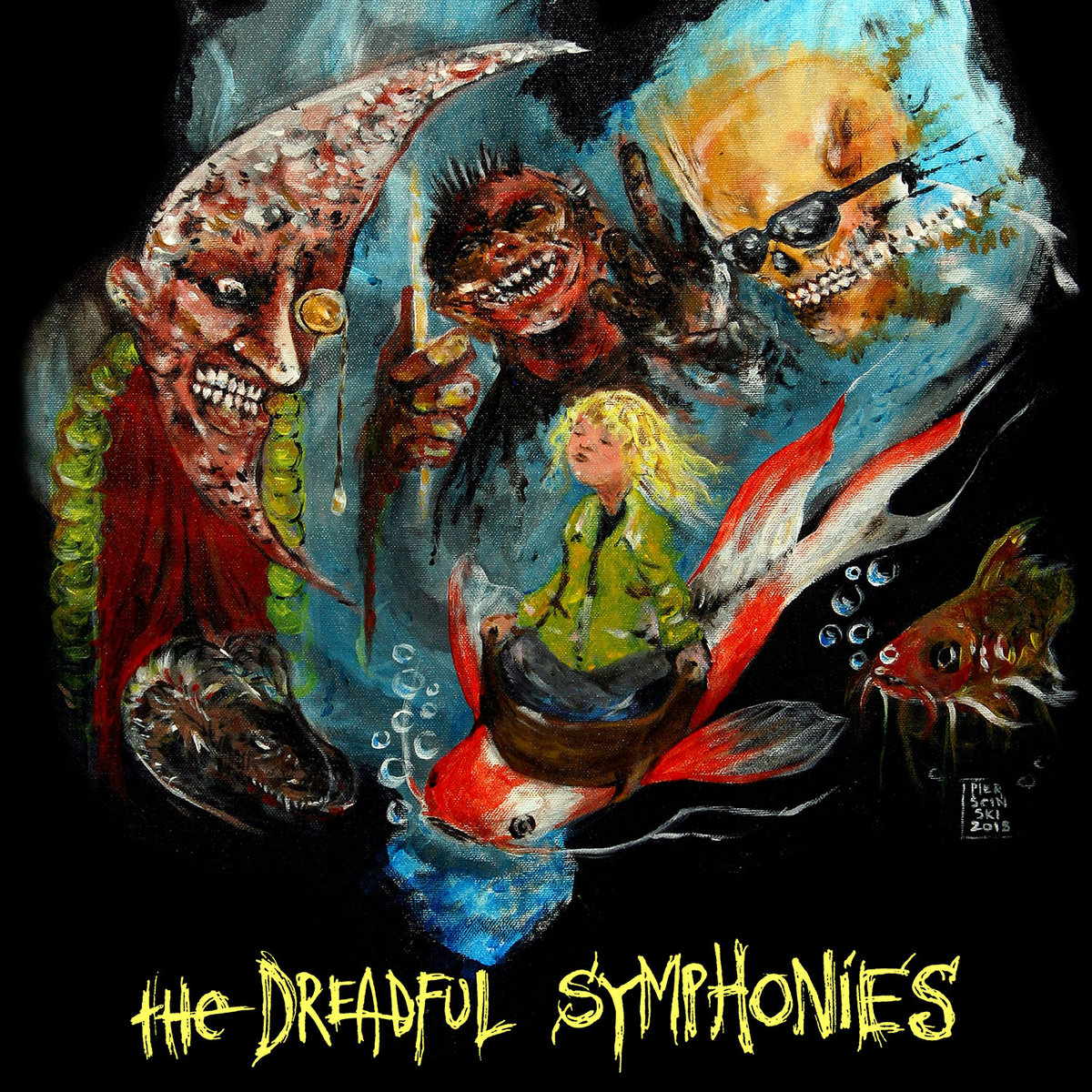 Compilation records are usually tricky.  I am sure your collection boasts jewels and mistakes in one box.  To produce a great compilation record that will become an instant classic requires skill and motivation.  I am more than sure that in case of "The Dreadful Symphonies" the author had both.
SKILL
Being a guitarist in a well-known death core band THE DEAD GOATS your network of friends is limitless, so you've got many options for bands.  And indeed, there are great names here that delivered great songs.  There is time for relentless blasts, melody and melancholy.  Only just looking at a few names on the back cover of this CD makes your mouth water: THE DEAD GOATS, ICON OF EVIL, DRIP OF LIES, IN TWILIGHT'S EMBRACE, CALM THE FIRE, CORRUPTION, FILTH OF MANKIND, CASTET, SOCIAL CRISIS, THE STUBS, SQUASH BOWELS just to name 11 ot of 22 other bands featured here.  So yes, there is skill to put all that together so the outcome is outstanding.  You are not left with the feeling that you are listening to a badly put cassette compilation for your long train journey.  You are actually listening to an album of songs written by bands that came together for one very good cause.  And what a cause it is.
MOTIVATION
You see, it is not a just compilation because somebody had an idea to do it.  No.  It came out of necessity.  Spontaneously, fast and with a strong desire to win life for somebody in desperate need.  This somebody is a little girl, named Victoria, THE DEAD GOATS guitarist's daughter, who is suffering malignant brain tumour.  It is a serious disease that needs serious help and fast reaction time as all profit made will cover further medical treatments.  Did you want more motivation to compile this record?  So when you are a musician and you've got friends, they go to the studio, record one-offs exclusively for this record and you put it out instantly.  More friends help you with beautiful cover artwork, mastering, typography and layouts
The record comes on a CD, limited to 616 copies, so hurry up.  No excuses here, YOU HAVE TO BUY IT!!!
Buy the record here in digital and on CD NOW:  https://thedreadfulsymphoniescompilation.bandcamp.com/releases
WANT TO HELP MORE?
ORPHANAGE NAMED EARTH are hosting auction of their debut album test press.  ALL money made goes to cover Victoria's medical treatment.  We are now at 150 euro for a double LP and running the auction til April 8th.  There is still time to bid and reach 200 euro or more.  Go to their Facebook page here and name your price NOW.  We thank you!