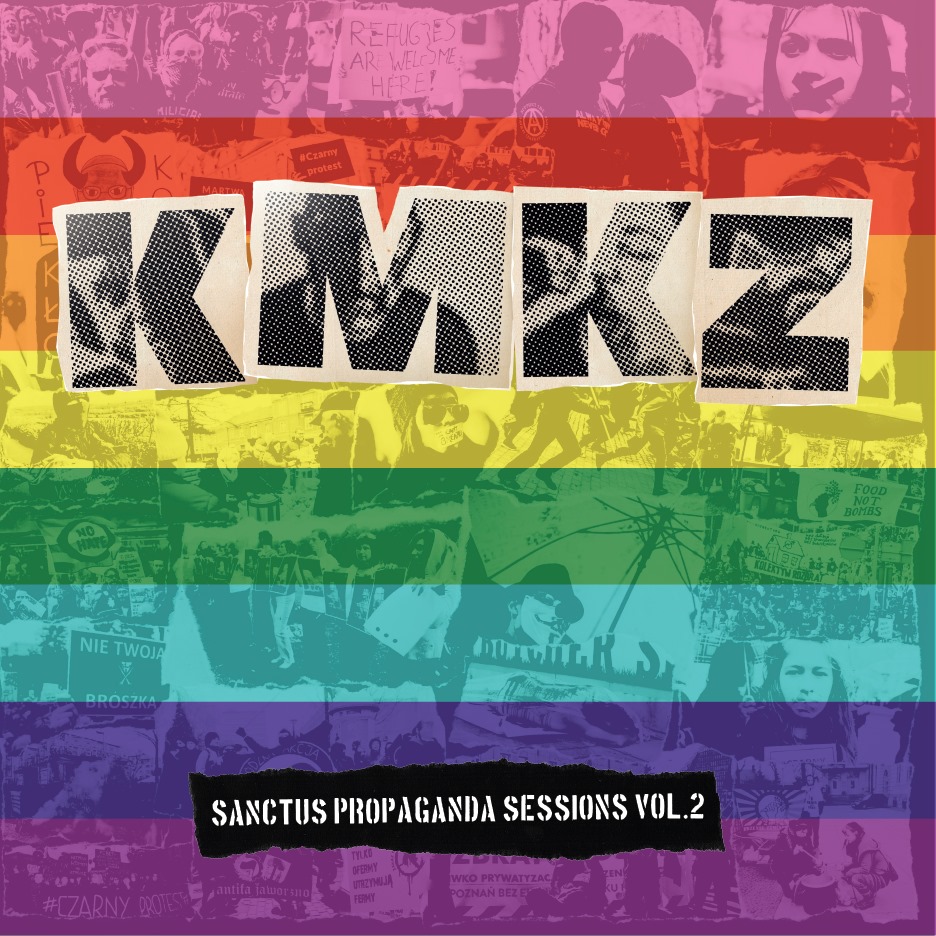 PROP 016 KMKZ – Sanctus Propaganda Sessions Vol. 2 LP
Here is another Sanctus Propaganda Session recorded live at Dobra 12 Studio and another Polish punk band worth keeping an eye out for. KMKZ describe themselves as punk roller and they are spot on! With two albums on account, KMKZ mix their tracks in one session, add news ones to come up with 7 hardcore punk anthems that blend anger and melody superbly, plus 2 tribute tracks to Lech Janerka Klaus Mitffoch and Killing Joke, featuring guest appearance from ORPHANAGE NAMED EARTH guitarist and vocalist. Lyrically, the band embarks on a journey to equality on one hand, and inspires us to protest and calls for action on the other. This is what Sanctus Propaganda Sessions are about. They remind us that protest is vital and we need to act for a better future for next generations.
As all records in this series, this is also a benefit release to support Dom Otwarty – a group of people that make refugees' lives easier by supporting them legally, educating people and collecting money and goods for a better life for the newcomers who want to live among us.
The record will be available on pink vinyl and includes a lyric insert.
Release status: going to the pressing plant very soon.

Watch the session here: https://www.youtube.com/watch?v=EVys5oumpic
Follow KMKZ here: https://www.facebook.com/Kmkzhc
Listen to previous KMKZ releases here: https://kmkzhc.bandcamp.com/
Give DOM OTWARTY a like and your support here: https://www.facebook.com/InicjatywaDomOtwarty