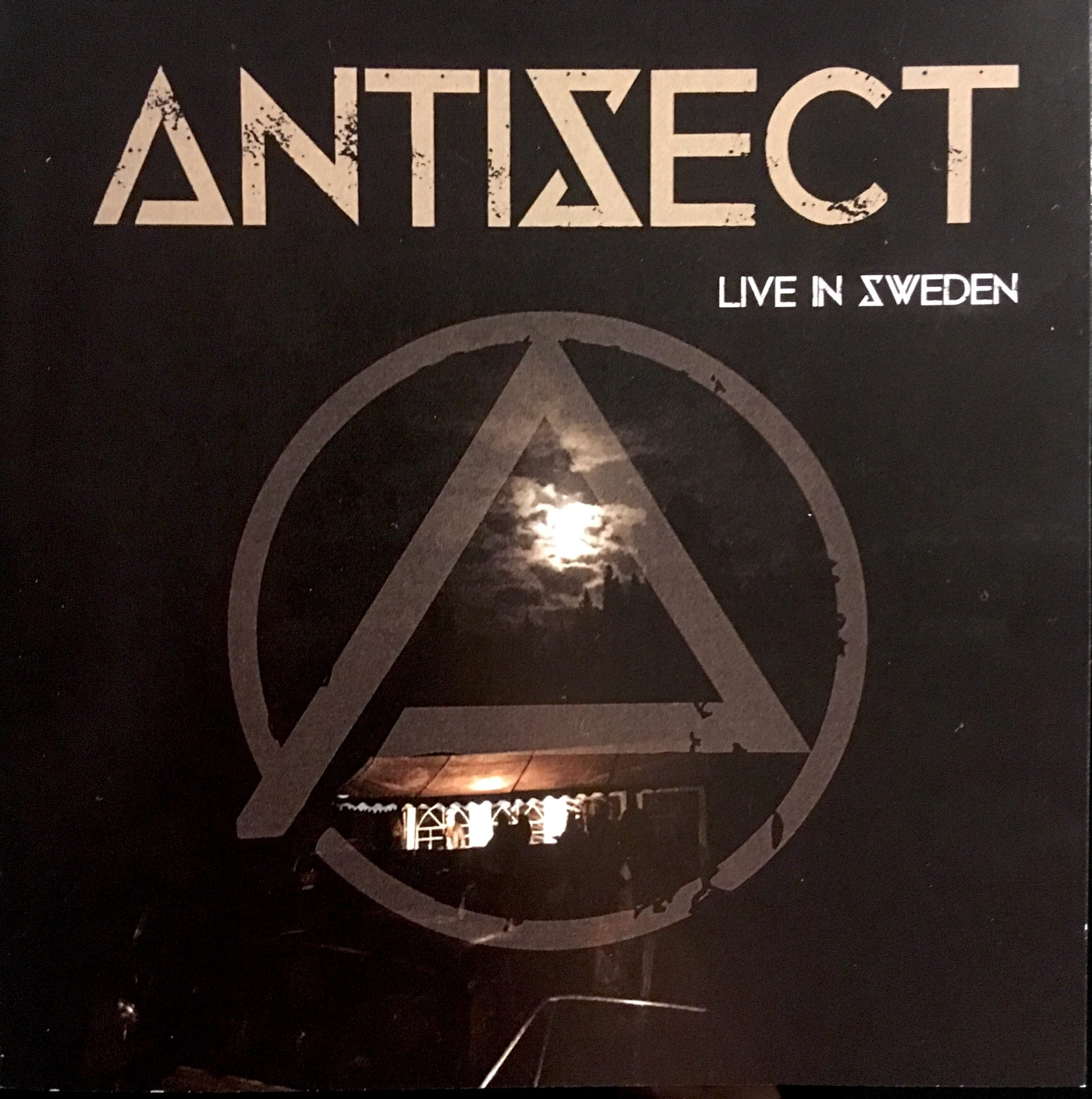 "Live in Sweden" is a documentation of ANTISECT's live performance at Hygget Festival in 2017. The band played this free festival twice. First in 2013 when half way through the set Pete decided to have a heart attack and was taken to the hospital. The band returned 4 years later, where they played a blend of new and old songs that got published on this very record.
"Live in Sweden" is what ANTISECT play now – a bunch of old songs from the "In Darkness…" and "Out From The Void" era plus new stuff released as "The Rising Of The Lights". All this is supported with a lot of inspiring and thought provoking spoken word samples well mixed into the songs, and the slogans the band display using the overhead projector. This is what you'd expect from the anarcho punk band that was one of those that started all that – to continue the teaching to new generations that come to their gigs. And doing all that with the company of the rising sun in the forests in Sweden must have been a blast for both, the band and the audience. The set is intense, very well recorded and a must in your collection.
This CD is released by the band and 50% of the profits of this will go towards supporting this DIY festival in the forests of Sweden.
Get it from Antisect Official Website