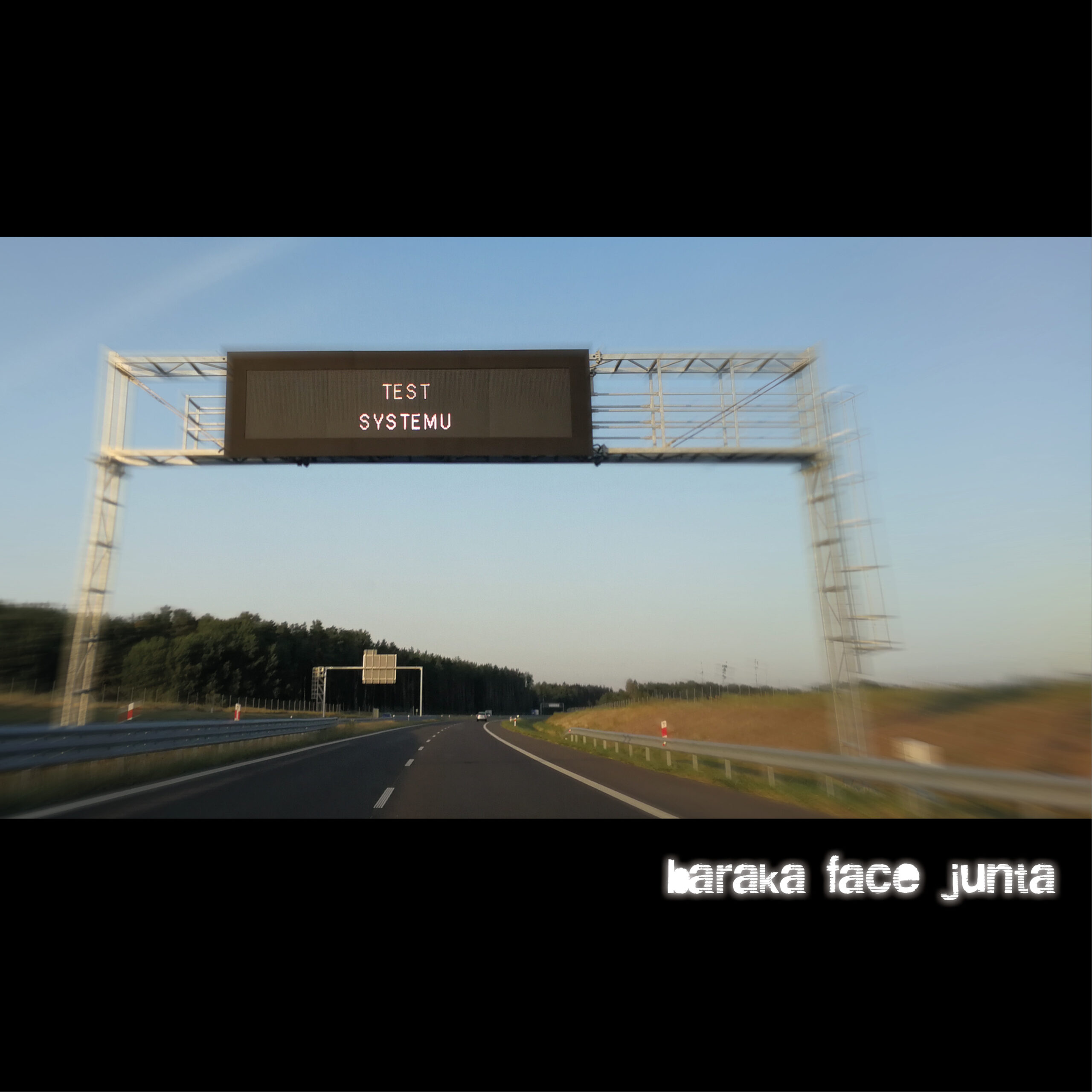 Welcome to planet Earth in 2021. Where it struggles to survive. Where man continues to abuse his power. Where women are still limited to looks and told to obey. Where children are sacrificed on the altar of lust. Where minorities are minorities. Where revolution is still round the corner …
Punk started for me with the early Chumbawamba recordings. That's when I learned that punk is an ongoing struggle, fight and disobedience. That it is responsibility for the weak. It is the education, patience and hope. That the word is weapon and music is the soundtrack to rebellion. With bands like Chumbas, Crass, Flux or Icons I discovered that the word can take shorter or longer form and that it can be dressed in lighter or heavier sound. Whatever it took, punk has always had something to say and words mean a lot. Punk has always been intelligent, both, lyrically and musically. Punk has never given up.
And that brings me to the newest recording of BARAKA FACE JUNTA from Poland, whose third album is almost ready and will be sent to the pressing plant any time soon. I was given the privilege to listen to it and reflect on it. I know the band very well, their first two records and their live set, having gigged with them a few times. They always make me stop and reconsider my actions and thoughts. They are not a band to get drunk to (they are lovely to get drunk with, though). They make you think. They get you inspired. And with their third album since 2009, it's quite something.
And indeed, the revolution is still round the corner. The word is weapon and music is the soundtrack. This album proves it all. You listen to it as if you were sitting on a bomb. You are either ready to act or you are already giving the system a serious test. 10 tracks that feed you with revolution, anger and action. 10 tracks that bring your early anarcho punk memories back in a split of a second. 10 tracks that blend melody with noise, anger with peace and beauty with ugliness. 10 tracks that are driven by a punk, crass-like guitar, pulsating bass, classic drums, female vocals accompanied by crass-inspired male vocals, and a saxophone. Yes. Saxophone. Now, don't get them wrong. If you've got your punk band recipe reverse-engineered, you are not to turn it into a disaster. You will not pour sax sound anywhere you like just to please your ego. You very well know how to use it and when to use it. And you will use it as a spice, as a weapon and as a gift. And trust me. If I hadn't told you about the saxophone, you wouldn't have noticed it's in every song and that it is a proper member of the band now. The ingredient of the dish. It is the background, the spread, the frame. Its low-key sound introduces anxiety or reassurance. Yes, it's very intelligent. It will make every hater a friend.
And the words send message of revolution, togetherness and rebellion. The blessed face of regime is faced with the words:
Our anger remains the same
And perhaps it's more more beautiful
Because it's more mature!
True, isn't it?
And although I may disagree with them here,
If I were to be born into this world again
I hope it's not Poland – not here
as I would prefer not to be born anywhere now, I still think BARAKA FACE JUNTA know how to use their weapon like a proper anarcho punk band.
If this record still arrives in 2021, it will beautifully sum up the year and obviously become THE record of the year at the eleventh hour. But if it decides to shelf in 2022 it will mark the year of anarcho punk revolution. Up the punks and keep your eyes peeled for this record. You will not be disappointed!
Follow the band on Facebook: https://www.facebook.com/BARAKAFACEJUNTA
Listen to their old stuff on Bandcamp: https://barakafacejunta.bandcamp.com/music