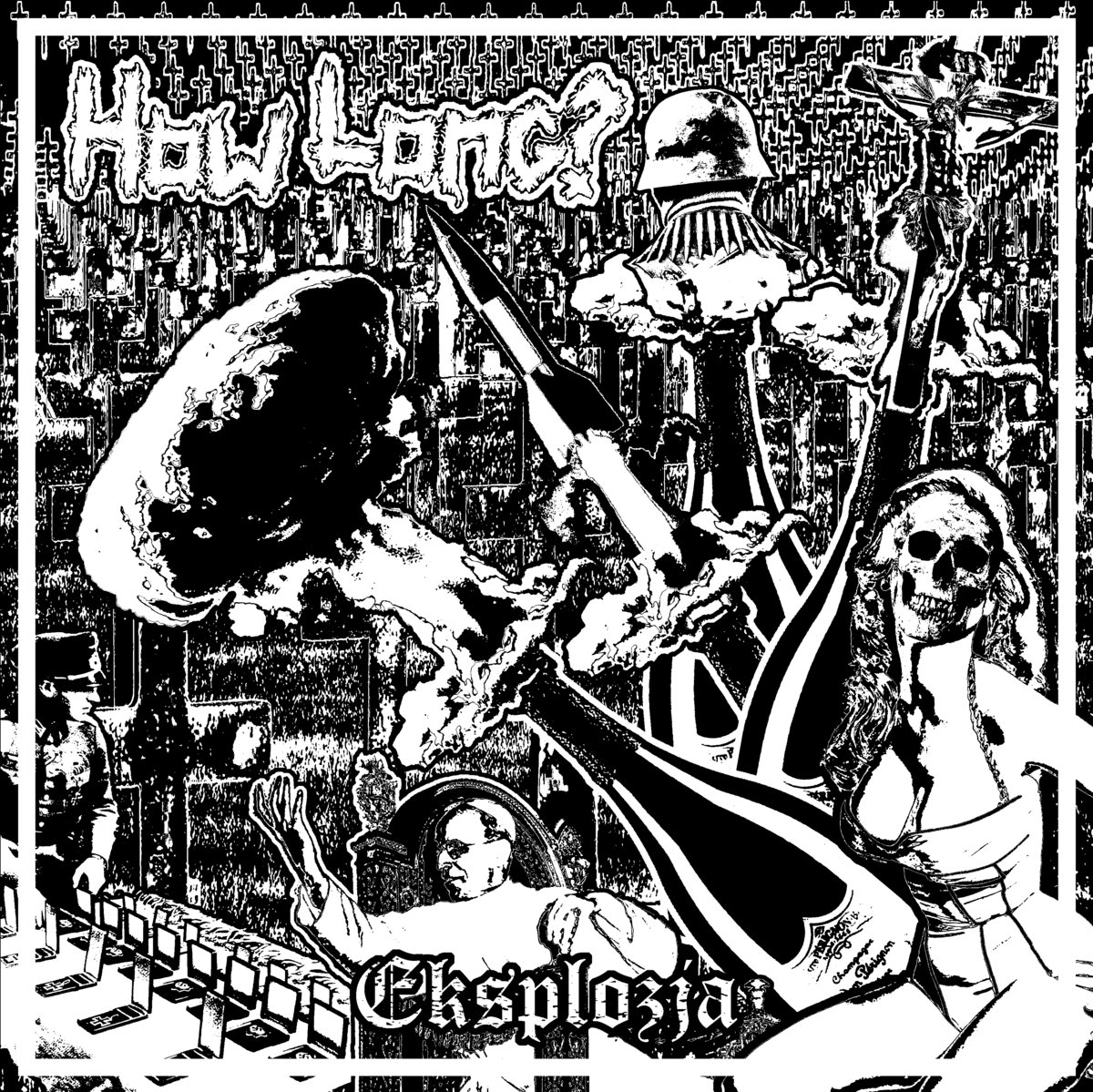 It came to me as a surprise, mainly because I wasn't following both, HOW LONG? and ZATRATA camps regularly, despite playing with them from time to time or seeing them live here and there. So a double win for me – a surprise from bands I love.
It's a fresh record released by a collaboration of well-know labels and, as usual, in the layout and graphics department, it's a proper crusty stuff, looking very good lads.
ZATRATA from Poland arrived in the scene not a long time ago with their 4-song demo, beautifully mixing crust with death metal and I instantly liked it. First disappointment came when I learned all those four songs are on this split LP, from the very same studio, ha ha. But there is a dessert – a cover of AMEN, a Polish band from the 90's. Check out ZATRATA if you're into death metal punk with grinding vocals. Ah, as for vocals, I do like the growling ones, but the higher ones are not to my liking.  Who cares anyway. ZATRATA fill the void left by THE DEAD GOATS, ICON OF EVIL or HELLISHEAVEN!
HOW LONG? from Czechia play well composed crust punk and, frankly, they are my favourite here. Super fast, very melodic for crust, and with all the tested patents in the genre. One of those bands that bring new light to crust scene these days. And very attractive live, if you care. But what on earth possessed them to mix such dry sounding snare drum here? For fuck's sake, ha ha.
This split is a must have!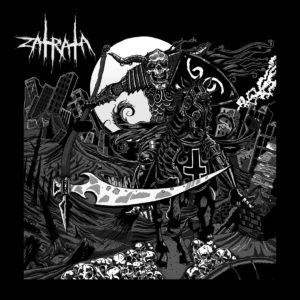 N.I.C., Phobia Records, Ultima Ratio, How Long? Records