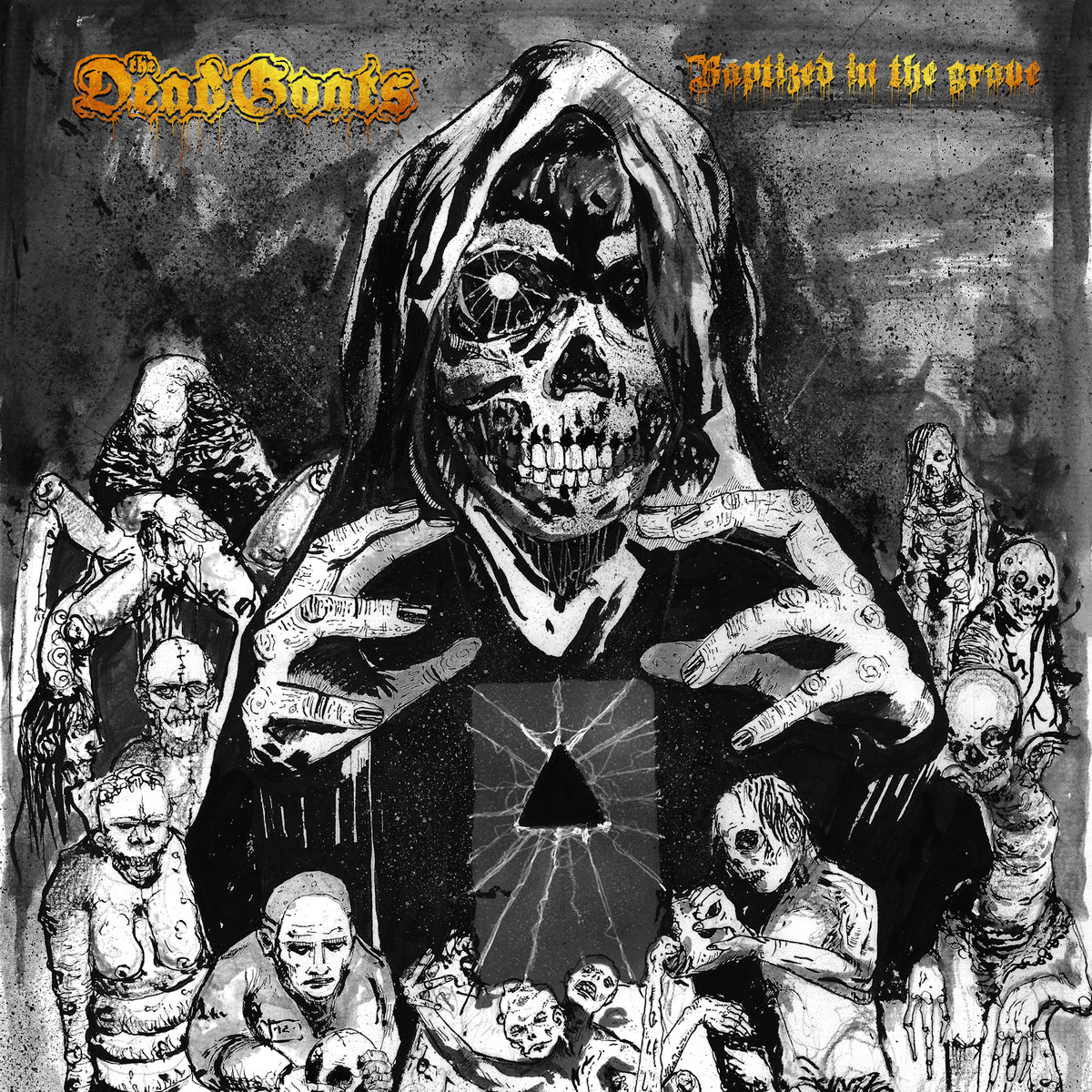 (review) THE DEAD GOATS – Baptized In The Grave 7″ EP
THE DEAD GOATS have had phases in their history. A three piece band that did most of the releases, a two-piece band that was a studio only band and rumours say it's a larger piece now. Time will show how that will work out for them.
This EP comes from the two-piece band era and boasts three tracks, including The Baboon Show cover. If you read our review of their split with CALM THE FIRE here you know what we think of them. No change of mind here.
The title song, "Baptized In The Grave" is composed of two parts, no wonder it lasts almost 6 minutes. It's a combination of a very straightforward death metal with a solo and a large suite of instrumental metal landscape enriched by samples taken from a horror movie. "Fancy Funeral", a much shorten track is what THE DEAT GOATS can do best, mix death metal with d-beat punk, surprising you with a nice sound effect along the way (keyboards, strings?).
It's released on black, yellow and black&yellow splatter viny by Deformeathing Production, all packed with art done by the drummer, as usual. Buy it, it's a classic already.