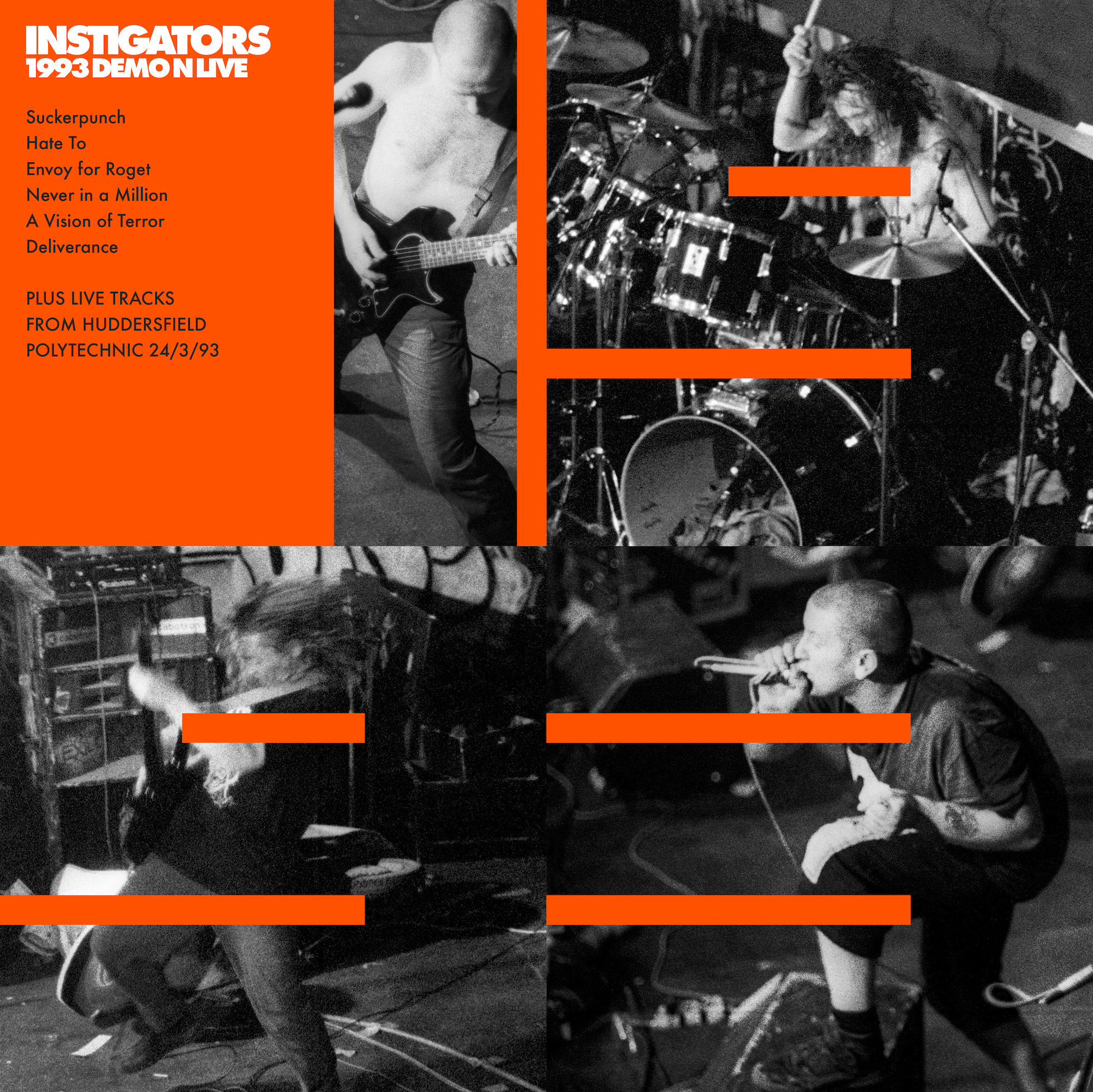 We are proud to be releasing THE INSTIGATORS final chapter on vinyl and this record is now available for pre-order. Make sure you do not miss out on this limited edition opportunity.
It took us a while to decide what to put on this album to properly say goodbye to UK's most hardworking and active hardcore punk band of the late 80s and early 90s. Having started on the anarcho punk tone on then Bluurg Tapes, they released their first, now iconic, "Nobody Listens Anymore" album. After a big line up change and with the new vocalist on board they were ready to expand their sound and music producing one of the greatest UK hardcore punk albums, such as "Phoenix" or "Shockgun" and touring the world far and wide, taking no prisoners. After a short hiatus INSTIGATORS returned in 1993 with their brand new demo tape for, as it turned out, their last European tour. This record shows INSTIGATORS in their final chapter. Side A features the 1993 demo released on tape by Full Circle and added to Vision On fanzine and Side B is the excerpt of the Huddersfield gig they played prior to their final European tour on March 24, 1993.

Released on orange transparent vinyl with a lyrics insert. Limited edition.